Early in my ministry, I often exhausted myself trying to manage everything. Though I knew with certainty my assignment came directly from God, I routinely behaved as if He expected me to carry the load alone. As if results came through sheer grit rather than the works of His hands.
When one of my team members forgot or failed to complete a task, I felt responsible to step in and catch every ball that happened to get dropped. Though I talked a great deal about faith-filled, surrendered living, I routinely behaved as if our results depended on me. Unfortunately, my attitude trickled down to everyone else, turning roles that should've brought us great joy, fulfillment, and ever-deepening connections with our Savior into tiresome, anxiety-producing chores.
I knew, intellectually, I wasn't living or leading as God desired but lacked the courage to slow my hustle. I felt like if I did, we'd fail. When it was my very fear of failure that steadily and rapidly led me in that direction by decreasing my reliance on Christ, my source of wisdom and strength. While, sadly, proclaiming the power of surrender, demonstrating perhaps my heart didn't believe what my mouth proclaimed.
Then, one spring, life hit many of my team members hard. Hurricanes threw some off balance. Family illnesses left others struggling to think straight let alone write or create. At first, I tried to work harder and faster but this only led to burnout with little visible growth.
My inspiration and vision squashed, I wanted to quit. And so, for a time, I basically did. We all did, in fact, for nearly six months. I expected to see all that we'd worked for begin to fade until our organization died completely, like so many others I'd seen pop up then disappear over the years.
Instead, we grew. And when the Coronavirus forced us to cancel a year's worth of events, and therefore a year's worth of funding, we grew again in terms of readership, impact, and volunteers. Through this, God reminded me of something, in all my running, I'd seemed to have forgotten. The God who formed, redeemed, molded, and empowers me doesn't need me to perform or to strive. Instead, He invites me to yield and to trust. Or rather, to shift my trust—off of myself and place it where it belongs, on Him.
Isaiah 30:15a says, "In repentance and rest is your salvation, in quietness and trust is your strength" (NIV). God spoke these words to ancient Israel when the Assyrian army was coming against them. Grossly overpowered from a human perspective, they were terrified. In their desperation, they turned to Egypt, with its iron chariots and well-trained army, placing more faith in the might of man than God Almighty. They thought they were aligning themselves with strength. But by distancing themselves from the God who loved them, they were actually increasing their weakness.
God beckoned them to return to Him, the One who had proven His faithfulness again and again, but they refused to listen. And while I can recognize the foolishness of their actions when reading the historical account from the comfort of my bedroom, I much too frequently behave like them when I feel under attack. I soon realize, however, how insufficient my most fervent efforts and greatest allies truly are, when formed apart from Christ. But the moment I turn back to Him in faith, however, God fights on my behalf, makes up for my lack, and gives me everything I need to do all He's asked, just as He did for ancient Israel when King Hezekiah humbled himself and turned to God.
Then, his soul was quieted and at peace, not panicked, rushed or confused.
Though choosing surrender, especially when the stakes seem high, can feel incredibly frightening, doing so places us in a position of power and strength. I'm reminding myself of this truth now as I am about to enter into a busy season, returning to school while writing, speaking, leading a ministry … When people ask how I'll manage it all, I smile and say that I have an amazing team. And I do, but even more than that, we serve an amazing God. I know He will carry everything He wants to thrive. Therefore, whatever areas fall short must not be from Him, because He is big enough and strong enough to perfect all that concerns us.
All that concerns you as well.
Let's talk about this! What or who are you tempted to place your trust in? What might it look like for you to fully rely on Christ? Share your comments, thoughts, and examples with us in the comments below because we can all learn from and encourage one another.
And make sure to connect with me on Facebook and Instagram. And make sure to check out the latest Faith Over Fear podcast episode.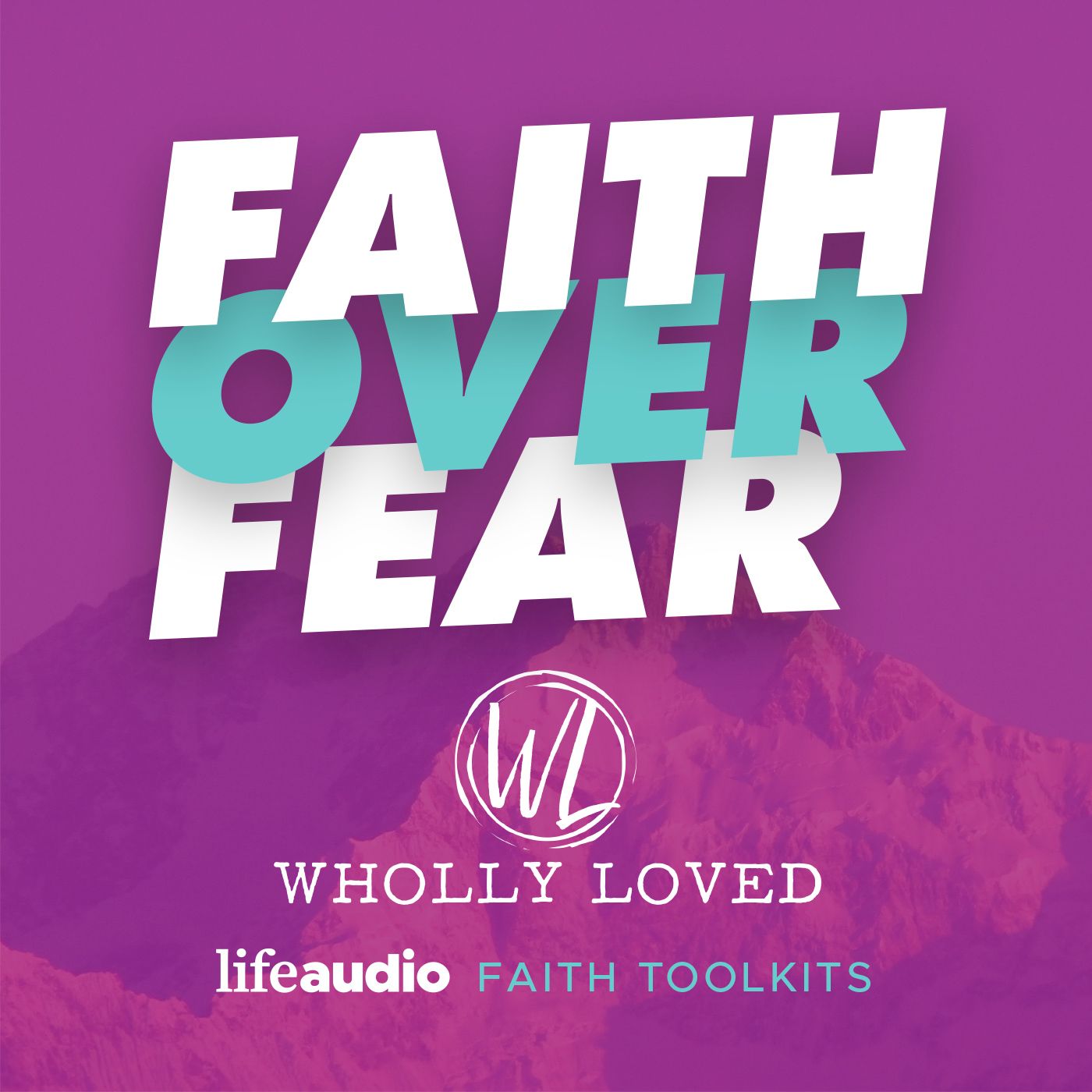 How to Have Peace When God Is Silent – Ep. 110
–
Faith Over Fear
Everything feels easier when we sense God is guiding us. But what do we do when it seems as if God isn't responding to our prayers? During periods of divine silence, we might assume that we have done something to make God angry or turn away from us. If we carry shame and unhealed wounds, we might be tempted to view God's supposed non-response as confirmation of the inner lies that tell us we're worthless, discardable, or a failure. Our assurance grows, however, when we fill those gaps with truth and remember and reflect upon God's heart.In this episode, Jennifer Slattery discusses some of the common assumptions people make during periods of divine silence, what these assumptions reveal, and various truths that can help us stand in the full assurance of God's grace. Resource mentioned:Your Daily Bible Verse podcast, April 5th, 2022:
https://podcasts.apple.com/us/podcast/your-daily-bible-verse/id1477482900Find
Wholly Loved Ministries at:
https://www.WhollyLoved.comJoin
the private Faith Over Fear Facebook Group:
https://www.facebook.com/groups/442736966614671Join
the Private Wholly Loved Community Group (also on Facebook):
https://www.facebook.com/groups/443325386241769Questions:1
. What resonated with you most in today's episode?2. Can you share a time when you felt God wasn't answering your prayers? How did you feel?3. Did you learn anything through that seemingly silent period?4. Why is it important to remind ourselves of God's character and heart toward us?5. During times of silence, why is it important to reflect on God's grace?6. What Scripture passages do you turn to when you wait on God (for answers or intervention)?7. Is there anything you're doing, or not doing, on your end that might drown out God's voice?8. What are some of the ways God speaks to us? (Name as many as you can think of.)9. Why is it important that we consistently read our Bibles?10. What is one action step God is asking you to take after having listened to today's episode?