(This first posted on October 4th, 2018.)
Sometimes it feels as if darkness has overpowered light, sorrow dominates joy, and confusion and fear infiltrate peace. Watching the news play out before me, or perhaps even sitting with a hurting friend, can make me feel powerless. Ineffectual.
But Scripture tells me this is a lie. In Christ, I–we–have the power to transform our world. Each day, with every word and action
we choose, every smile we offer, we can speak hope into despair, love into loneliness, and healing into the most broken and beaten down hearts.
We have the power of the risen, victorious, life-and-light bringing Savior residing within.
Here are six ways we can unleash that power:
Engage.
In our hyper-interactive culture, tweets, posts, and likes often replace face-to-face encounters. The result: Many feel unseen. Insignificant. Unvalued. Simply taking the time to engage others in conversation, even if but for a moment, can encourage a deflated heart. Because remember, we're representatives and reflectors of El Roi, the God who sees. May we reflect Him well.

Choose grace.
I mess up a hundred times each day. I respond with frustration instead of kindness. I behave selfishly instead of releasing my Father's love. And many, many times I let my mouth (or keyboard) run when I should simply walk away. But though each unChristlike reaction breaks my heart and, often, lead me to confession, I'm also very quick to offer myself grace. I was tired, stressed, overwhelmed … perhaps caught off guard. Yet do I offer the same grace to others? Do I make allowances for their faults or "make much" of every blunder? Whenever I choose the former, I reveal a bit of Jesus and point others to Him.
Stand up.
I don't want to get political here, and yet … even as I type, I have to ask myself: When did standing up for the oppressed, beaten down, discarded, and marginalized become a political act? Or at least, deemed as such? It's not. Rather, it's honoring the commands of the One who left heaven to rescue the oppressed–those burdened and enslaved by sin–who tells us to speak out for those who don't have a voice.
Bring light into someone else's darkness.
Did you ever make flashlight shadows when you were a kid? Did you ever try to do this in a well-lit room? Didn't work, right? So what'd you do? Most likely you closed yourself in a darkened bathroom where the beams from your flashlight radiated strong and bright. Whenever we seek out, reach out, and intentionally walk beside those shrouded in darkness, we flood their world with light.
Show kindness.
Offer a smile, a hug, a word of encouragement, and open door. Never underestimate the power of a simple yet intentional kind act done for another. It can soothe anger, counter distrust, and open hearts to the love of Christ. In everything we do and every word we speak, may we remember it's God's kindness that leads people to repentance.
Pray.
May we see every act of darkness, ugly display of hate, and destructive outburst of anger as a reminder to turn to our unchanging, unconquerable power source—Jesus Christ. Those moments spent on our knees may feel … anticlimactic. We
may be tempted to think our time doing—serving in ministry, feeding the hungry, typing out oodles and oodles of words for books and blog posts—holds more value. But Scripture promises this is far from true. Prayer isn't meant to be something we do in random still moments before our real work begins. Prayer is our first and most important work, regardless the task, because ultimately, only Jesus can truly change a heart and a world. When we prioritize prayer, we're acknowledging we believe this to be true.
Imagine if we each chose to do one of the above each day. Imagine how our families, relationships, neighborhoods—our world—might change.
What is one way you plan to be a world-changer today? Share your "I'm gonna!" thoughts along with anything else you'd add to my list in the comments below, because we can all learn from and encourage one another! And in Christ, we can change the world!
I recently joined Barb Reveling from the Christian Habits Podcast for a discussion on modern day idolatry. You can catch our conversation HERE.
I also encourage you to catch the latest Faith Over Fear podcast episode: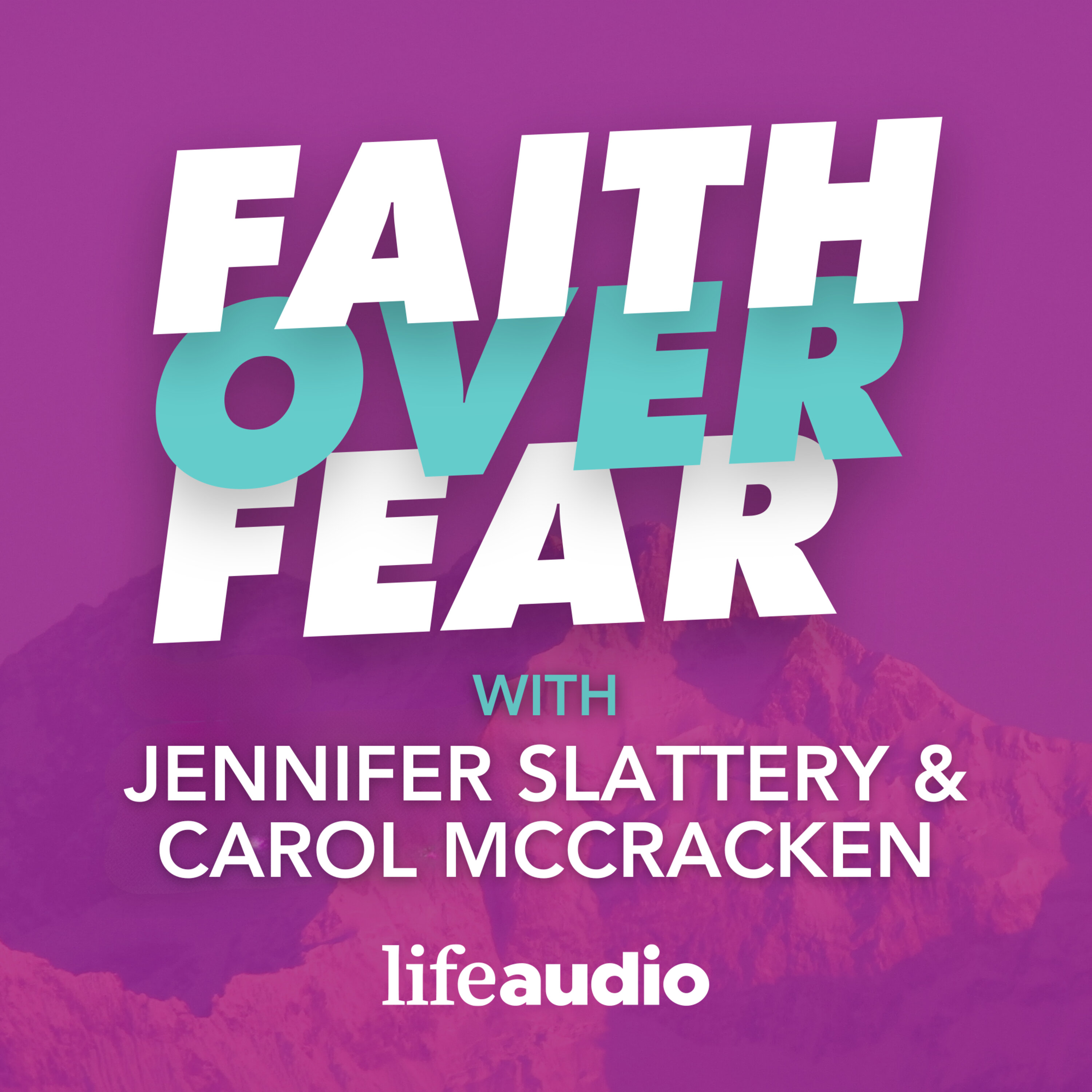 When Blessings Bring Uncertainty (Genesis 21)
–
Faith Over Fear
Even blessings bring change, and change can bring difficulties and uncertainty. Facing the unknown, we may find ourselves slipping toward increased anxiety and fear. In those moments, will we turn to ourselves, feed our fears and doubts with what if scenarios, or hold tight to Christ and His promises?  (Scroll down for discussion/reflective questions.) Have you ever received a blessing from God that didn't quite look like you thought it would?  What happened? How did you handle the situation? How can you comfort someone whose life is not going the way they thought it would? Can you think of a hard time in your life when, looking back, you can see how God moved?  How can you find blessings in the hard times of your life? When you have to make a hard decision like Abraham did with Ishmael, how can you make sure you're following God's will? How does God's grace provide a path for redemption in the face of our own mistakes? What are the consequences of choosing fear instead of faith when it comes to trusting in God's plan? Find Jodie Bailey: On her website On Facebook On Instagram Find Kelly Campbell: WhollyLoved.com Find Wholly Loved: On their website Join the private Faith Over Fear Facebook Group  Join the Private Wholly Loved Community Facebook GroupSee omnystudio.com/listener for privacy information.