Can you guess what my news is?
I don't want to raise expectations too high. For some of you, this might not seem all that exciting. Before I go too far, I should probably respond to all the guesses y'all made on Facebook.
No, I'm not a grandmother (unless my grand-dogs count, and they totally should!). Yes, I am going on a trip, but that's not the fun news.
Violin lessons? Um, I'm tone deaf and musically challenged, though that won't stop me from belting out praise songs when the mood hits. Earning a theology degree? That would be interesting. I've long fiddled with the idea of getting my master's. But no, that's not it. Leading my own ministry? Sort of, although Wholly Loved isn't "mine" per say. Praise God we have an amazing team of nearly thirty talented and Christ-led individuals passionate about helping women experience freedom. But while that's a praise, that's not my news. 🙂
About a month ago, I decided we'd find a fun way to celebrate once I reached the ten book mark–the tenth traditionally published book. At the time, I had 8 traditionally published books (and others that I had published myself). I assumed my tenth contract would coincide with my 50th birthday, which I also planned to celebrate–preferably by going on a trip with family.
But then …
I received an email from my agent. My publisher offered me my first two book contract. This means I've hit the ten book mark! So that feels fun.
Celebrate with me?
Oh, and before I go, I should probably mention, LifeAudio.com dropped another Faith Over Fear Podcast episode. This one was on one of my favorite topics, or at least, one I'm coming to believe is of utmost importance in so many areas: Having the Courage to Set Boundaries. You can listen here: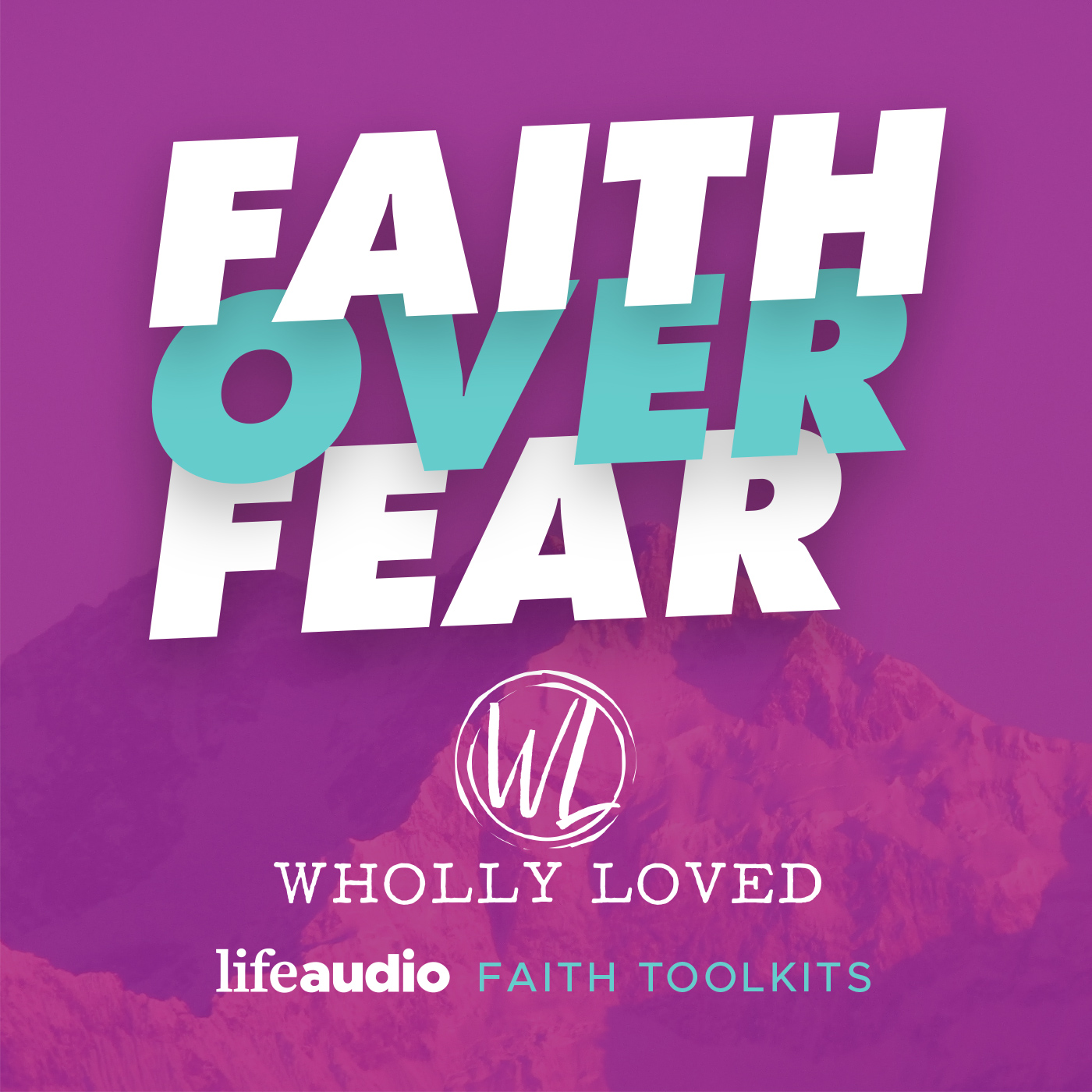 The Courage to Fight for Others – Ep. 49
–
Faith Over Fear
Scripture commands us to stand up for the oppressed and to fight for society's most vulnerable. God also wants us to actively advance His light against the world's darkness. In this episode, Jennifer Slattery takes a look at a time when evil threatened the line of David, the Messianic line of Christ (2 Chronicles 22-23). But one couple (Jehoiada and Jehosheba) summoned their courage, took a stance, and in so doing, saved an infant king who brought light to his people and helped preserve the line of Christ. May we all, like the courageous woman who surrendered seven long years of her life to protect and nurture this child, give our lives for those things of eternal value knowing when we engage and fight our battles God's way, He fights on our behalf. Find Jennifer Slattery at:
https://www.jenniferslatterylivesoutloud.com
Find Wholly Loved, at:
https://www.WhollyLoved.com
Join the private Faith Over Fear Group Here:
https://www.facebook.com/groups/442736966614671
Group Discussion Questions: 1. Who would you identify as society's most vulnerable? 2. In what ways might God be calling you to fight on their behalf? 3. What most challenges your obedience to do so? 4. In today's episode, Jennifer talked about how Jehoiada "summoned his courage." What are some ways you summon your courage? 5. In today's episode, Jennifer talked about the importance of gathering others around us. Who might God be inviting to join you in your current battle? 6. How easy is it for you to seek and then wait on God's timing in your current situation or when He calls you to something? 7. What are some ways you can become increasingly strategic in your battle plan? 8. Jennifer discussed the importance of remaining alert to God's promises. What are some biblical promises you can draw strength and courage from? 9. What is one action step God is asking you to take this week in order to advance His light? Episode Image Credit: Getty/Ponomariova Maria
Is there a fear related topic you wish I'd cover? If so, let me know!