Can you guess what my news is?
I don't want to raise expectations too high. For some of you, this might not seem all that exciting. Before I go too far, I should probably respond to all the guesses y'all made on Facebook.
No, I'm not a grandmother (unless my grand-dogs count, and they totally should!). Yes, I am going on a trip, but that's not the fun news.
Violin lessons? Um, I'm tone deaf and musically challenged, though that won't stop me from belting out praise songs when the mood hits. Earning a theology degree? That would be interesting. I've long fiddled with the idea of getting my master's. But no, that's not it. Leading my own ministry? Sort of, although Wholly Loved isn't "mine" per say. Praise God we have an amazing team of nearly thirty talented and Christ-led individuals passionate about helping women experience freedom. But while that's a praise, that's not my news. 🙂
About a month ago, I decided we'd find a fun way to celebrate once I reached the ten book mark–the tenth traditionally published book. At the time, I had 8 traditionally published books (and others that I had published myself). I assumed my tenth contract would coincide with my 50th birthday, which I also planned to celebrate–preferably by going on a trip with family.
But then …
I received an email from my agent. My publisher offered me my first two book contract. This means I've hit the ten book mark! So that feels fun.
Celebrate with me?
Oh, and before I go, I should probably mention, LifeAudio.com dropped another Faith Over Fear Podcast episode. This one was on one of my favorite topics, or at least, one I'm coming to believe is of utmost importance in so many areas: Having the Courage to Set Boundaries. You can listen here: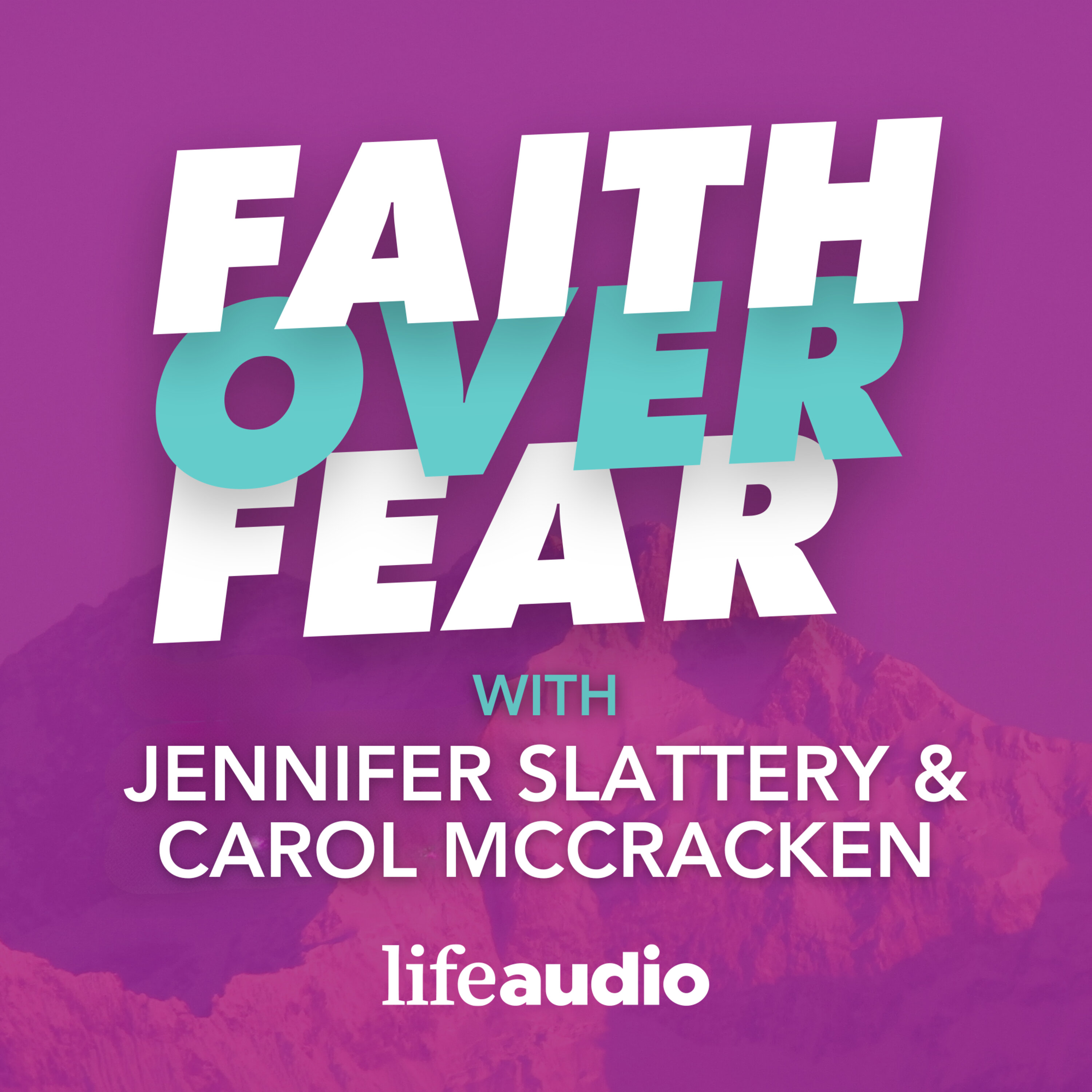 The Cause, Prevalence, and Healing of Soul Shame with Dr. Curt Thompson
–
Faith Over Fear
We all have a God-given and holy desire to be fully known and wholly loved. But while that's what we all want, what we all need, sadly, past wounds can cause us to withdraw and hide. But this only increases our shame. the God who sees us, knows us, and deeply loves us is, at this moment, relentlessly pursuing us and inviting us on a journey of healing. In this episode, Psychiatrist Dr. Curt Thompson, MD, invites us to experience deep healing and connection through Christ's relentless love. (Scroll down for discussion/reflective questions) Resource mentioned: the Soul of Shame: Retelling the Stories We Believe About Ourselves by Dr. Curt Thompson the Being Known Podcast by Dr. Curt Thompson Find Dr. Curt Thompson: On His website Instagram Facebook Amazon Find Jennifer Slattery: On her website Instagram Facebook Amazon Find Wholly Loved: On their website Join the private Faith Over Fear Facebook Group  Join the Private Wholly Loved Community Facebook Group What resonated with you most in this episode? Prior to listening to this episode, how might you have described shame? Why might it be helpful or important to recognize how we experience shame physiologically? How does it feel to know we begin to experience shame as early as fifteen months? How often do your thoughts take on a condemning quality? In what areas of your life do you most feel unseen? What are some ways you allow yourself to be seen by God? What is one action step God might be asking you to take, having listened to this episode? See omnystudio.com/listener for privacy information.
Is there a fear related topic you wish I'd cover? If so, let me know!