Can you guess what my news is?
I don't want to raise expectations too high. For some of you, this might not seem all that exciting. Before I go too far, I should probably respond to all the guesses y'all made on Facebook.
No, I'm not a grandmother (unless my grand-dogs count, and they totally should!). Yes, I am going on a trip, but that's not the fun news.
Violin lessons? Um, I'm tone deaf and musically challenged, though that won't stop me from belting out praise songs when the mood hits. Earning a theology degree? That would be interesting. I've long fiddled with the idea of getting my master's. But no, that's not it. Leading my own ministry? Sort of, although Wholly Loved isn't "mine" per say. Praise God we have an amazing team of nearly thirty talented and Christ-led individuals passionate about helping women experience freedom. But while that's a praise, that's not my news. 🙂
About a month ago, I decided we'd find a fun way to celebrate once I reached the ten book mark–the tenth traditionally published book. At the time, I had 8 traditionally published books (and others that I had published myself). I assumed my tenth contract would coincide with my 50th birthday, which I also planned to celebrate–preferably by going on a trip with family.
But then …
I received an email from my agent. My publisher offered me my first two book contract. This means I've hit the ten book mark! So that feels fun.
Celebrate with me?
Oh, and before I go, I should probably mention, LifeAudio.com dropped another Faith Over Fear Podcast episode. This one was on one of my favorite topics, or at least, one I'm coming to believe is of utmost importance in so many areas: Having the Courage to Set Boundaries. You can listen here: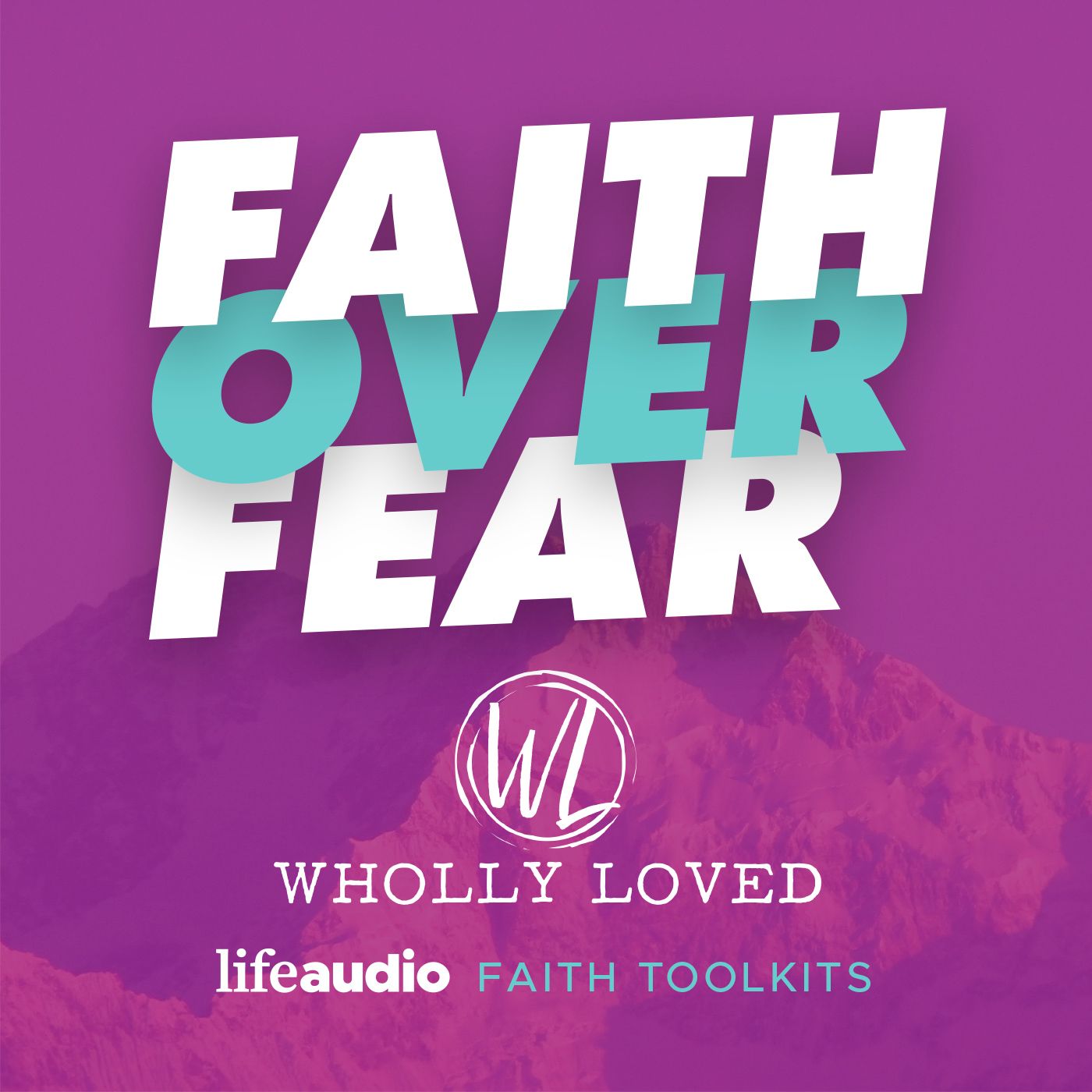 Trusting God's Promise to Provide – Ep. 105
–
Faith Over Fear
When we think of God's promise to provide for us, we often think in terms of physical things like food, clothing, and shelter. But if we search the Bible, we find that He promises us other things as well, things like rest and peace and guidance. When it feels like our needs aren't being met, we can be still, look around us, and find that God is present and providing, even when it feels like nothing is going the way we think it should. Find Jodie:
https://jodiebailey.com/
http://whollyloved.com/meet-the-team
Find Wholly Loved, at:
https://www.WhollyLoved.com
Find Wholly Loved Ministries at:WhollyLoved.com Join the private Faith Over Fear Facebook Group:
https://www.facebook.com/groups/442736966614671
Join the Private Wholly Loved Community Group (also on Facebook):
https://www.facebook.com/groups/443325386241769
Group Discussion Questions: 1. What resonated with you most in today's episode?2. How have you seen God meet a need in a way you expected?3. How have you seen God meet a need in a way you DIDN'T expect?4. Why is it important not to gauge God's presence or faithfulness on how we feel?5. What is a way you can remind yourself that God provides for you?6. If you are walking through a "lean" season, stop a moment and look around. What is a way that God is providing for you, one that you may not realize is Him at first?7. How can you meet a need in someone else's life, no matter how small?8. Where are unexpected places that you see community building in your life?
Is there a fear related topic you wish I'd cover? If so, let me know!