Can you guess what my news is?
I don't want to raise expectations too high. For some of you, this might not seem all that exciting. Before I go too far, I should probably respond to all the guesses y'all made on Facebook.
No, I'm not a grandmother (unless my grand-dogs count, and they totally should!). Yes, I am going on a trip, but that's not the fun news.
Violin lessons? Um, I'm tone deaf and musically challenged, though that won't stop me from belting out praise songs when the mood hits. Earning a theology degree? That would be interesting. I've long fiddled with the idea of getting my master's. But no, that's not it. Leading my own ministry? Sort of, although Wholly Loved isn't "mine" per say. Praise God we have an amazing team of nearly thirty talented and Christ-led individuals passionate about helping women experience freedom. But while that's a praise, that's not my news. 🙂
About a month ago, I decided we'd find a fun way to celebrate once I reached the ten book mark–the tenth traditionally published book. At the time, I had 8 traditionally published books (and others that I had published myself). I assumed my tenth contract would coincide with my 50th birthday, which I also planned to celebrate–preferably by going on a trip with family.
But then …
I received an email from my agent. My publisher offered me my first two book contract. This means I've hit the ten book mark! So that feels fun.
Celebrate with me?
Oh, and before I go, I should probably mention, LifeAudio.com dropped another Faith Over Fear Podcast episode. This one was on one of my favorite topics, or at least, one I'm coming to believe is of utmost importance in so many areas: Having the Courage to Set Boundaries. You can listen here: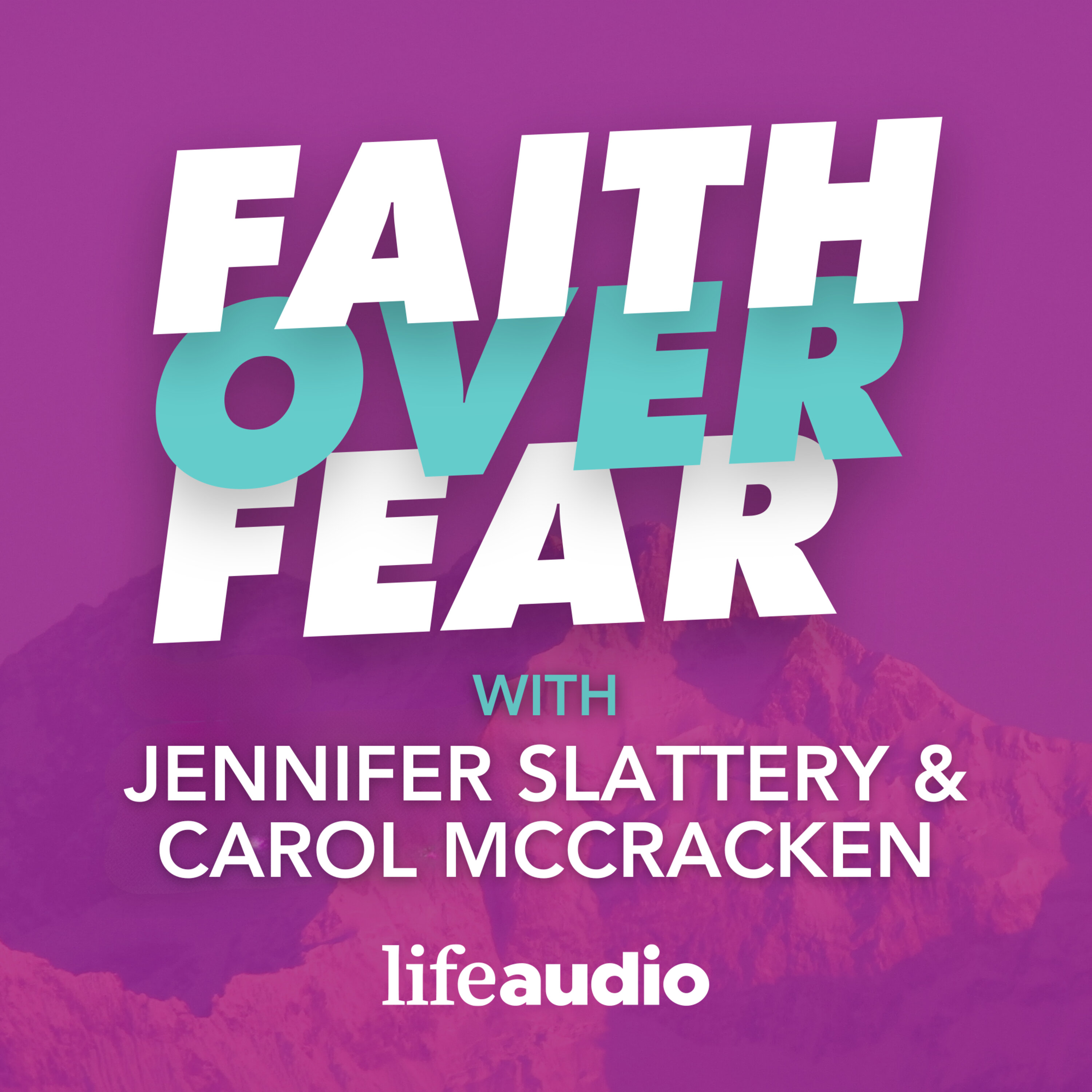 Break the Grip of Anxiety & Worry: What You Can Do to Stop Stress | Breathe
–
Faith Over Fear
What type of mindset makes us vulnerable to chronic stress, anxiety & depression? When you are stressed, what automatic coping mechanisms have you adopted that don't help, but diminish your wellness?  What holds you back from getting the rest that you need when you're stressed?   In this episode from Breathe: The Stress Less Podcast (another free show from LifeAudio), soul care coach Bonnie shares how to ditch mindsets that keep you stuck in anxiety, worry, and stress and what you can do to stop the stress, when you need it most. This episode will help you let go of unhealthy thinking patterns and replace them with a healthy biblical mindset to create a new rhythm to stop the stress cycle.   DISCOVER MORE EPISODES OF BREATHE: THE STRESS LESS PODCAST FROM BONNIE GRAY: Is Self-Care or Soul-Care Selfish or Unspiritual? –
https://apple.co/40lhHxb
/
https://spoti.fi/3FIg305 
How to Stop Numbing Your Emotions & Stop Negative Self-Talk with Jesus –
https://apple.co/405mcvz
/
https://spoti.fi/3Z2b0hP 
Feeling Anxious? Cast Your Cares on God Because He Cares For You –
https://apple.co/3FHsQA5
/
https://spoti.fi/3ZWQb8R 
  LINKS & RESOURCES: Take the Soul Care Quiz at soulcarequiz.com – your FREE personal wellness assessment – to learn which areas of wellness you're missing most to flourish with God's peace and joy in your life. Grab Bonnie's new book to lower stress, Breathe: 21 Ways to Stress Less & Transform Chaos to Calm Join the FREE Breathe Wellness Book Club to tackle for areas of wellbeing: emotional, physical, spiritual, and social wellness at
http://thebonniegray.com/breathe
. Get 4 LIVE sessions + community support! Want scientific articles mentioned in today's show? Sign up for the FREE Breathe newsletter
https://thebonniegray.com/subscribe/
Get Bonnie's FREE 7 Prayers & Scriptures to Calm Anxiety here!   FOLLOW BONNIE: Instagram: https://instagram.com/thebonniegray Facebook:
https://facebook.com/thebonniegray
Website:
http://www.thebonniegray.com
See omnystudio.com/listener for privacy information.
Is there a fear related topic you wish I'd cover? If so, let me know!