If the past two years have taught us anything, it's this: Life will be tough, and you can't plan for everything. We can wear ourselves out trying, fill our brains with all sorts of information we hope will help us stand firm through the next recession or global pandemic. Or we can travel light and alert, releasing our fear and expectations, with our arms linked and our hearts set on Christ. 
That's the only way we can truly run this race well, and we'll need God's help to do so. May He inform our prayers and our steps.
Like many of you, I'm anticipating a busy fall, and honestly, I'm feeling a bit nervous. I know God is leading me and more than sufficient for all I and my team might need. But I also know I'm going to be more dependent on Him, and potentially, others, than ever before. I know, if He doesn't "come through" I'll fail, in so many areas.
And yet, I'm determined not to evaluate my time and assignments through my abilities and limited perspective. Instead, I'm trusting God to lead me step by step and to give me all that I need.
He's been so faithful. Each morning, as I open my Bible, He lovingly, gently, speaks to my soul, encouraging and preparing me for all that's ahead. Alerting me to challenges, those obstacles and storms I can't yet see but He can.
In response, He urges me to unite myself with His mission-minded children, and to pray, as He instructed His disciples when He sent them out in pairs to preach His truth. 
Scripture says, "Now after this," likely referring to when He sent out the 12 in the chapter prior, "the Lord appointed seventy-two others, and sent them in pairs ahead of Him to every city and place where He Himself was going to come. And He was saying to them, 'The harvest is plentiful, but the laborers are few; therefore plead with the Lord of the harvest to send out laborers into His harvest. Go; behold, I am sending you out like lambs in the midst of wolves. Carry no money belt, no bag, no sandals, and greet no one along the way'" (Luke 10:1-4, NASB).
Jesus wanted His disciples to travel light and to remain dependent on Him, but He didn't want them to journey alone. Not only did He pair them up, thus providing them with the support they'd need to stand confident and firm when surrounded by "wolves." But He also told them to ask God to raise others up to help further His mission.
I was struck by how often I get this backwards. When I see a large assignment, I tend to take off running, recruiting people to help along the way. But notice, Jesus told His disciples to pray first, and not just to pray but to "plead" with God that He would raise up allies and coworkers. This reminds me of the importance of the mission and how much I need co-laborers. I'm to pray for them with the desperation as if I was praying for myself. 
I'm left wrestling with this: When was the last time I felt that level of urgency for those who don't know Jesus?
When did I last surround myself with those brought to tears over the condition of someone's soul?
How might you answer those same questions?
Lord, help us to live with deeper dependence. Dependence on You and one another, because we know this mission of breaking through darkness with light is too big and too important for us to race forward alone. Touch our heart afresh. Draw us so close to Yourself that our hearts and prayers resembles Yours. And raise up Your children. Ignite our souls, link our arms, and mobilize our feet.  
Connect with Jennifer on Facebook and Instagram.
And check out the latest Faith Over Fear podcast: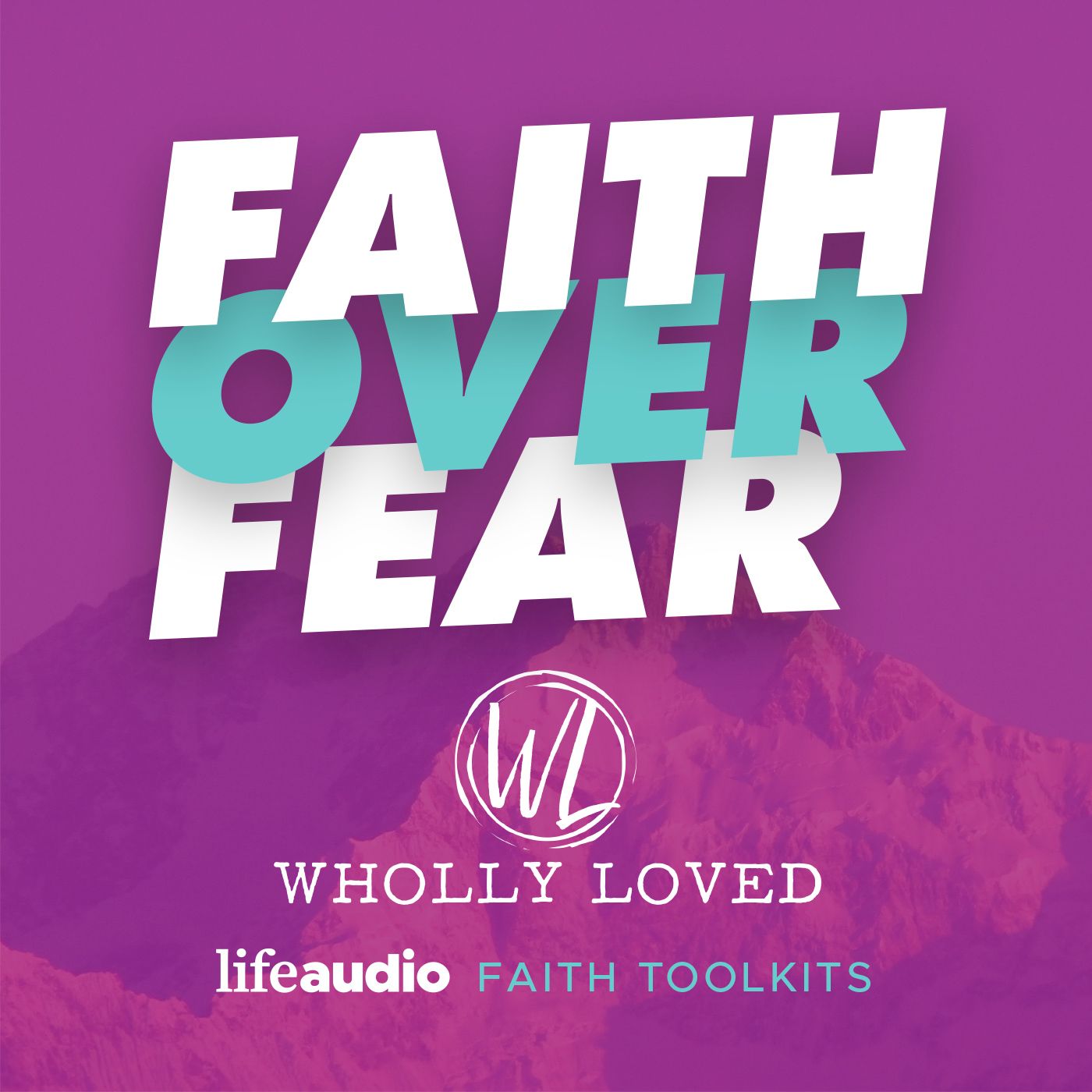 God's Promise to Place The Lonely in Families – Ep. 104
–
Faith Over Fear
Sadly, we live in an increasingly disconnected culture where many people are forced to endure the pain of loneliness. Others, perhaps having felt isolated in the past, have developed a strong fear of loneliness. Still others, due to previous wounds, have come to expect rejection and, out of fear of future hurt, remain in emotional hiding. If any of these scenarios resonate with you, be encouraged: God planted the need for connection deep within the human heart, which means He doesn't want us to live disconnected and He invites us to trust Him to lead us to those with whom we can feel seen, known, and loved. Find the Ephesians Bible Reading plan at:
https://my.bible.com/reading-plans/25255Find
Wholly Loved at:
https://www.WhollyLoved.comFind
out about Wholly Loved's small groups at:
https://whollyloved.com/resources/online-studies/Find
Wholly Loved Ministries at:WhollyLoved.comJoin the private Faith Over Fear Facebook Group:
https://www.facebook.com/groups/442736966614671Join
the Private Wholly Loved Community Group (also on Facebook):
https://www.facebook.com/groups/443325386241769Group
Discussion Questions:1. When have you felt unknown and unseen? 2. Consider your typical interactions. Do you tend to feel rejected or accepted? If you feel rejected, how have past hurts impacted this, if at all?3. When have you felt seen and known? 4. How does it feel to know that God cares about your relationships and doesn't want you to feel alone? 5. If you struggle with loneliness, are there places you can go or clubs you can join in order to build connections? If so, where?6. How would you describe the health of your faith community?7. If you cannot go to people, how can you use technology in order to connect with others? 8. What are some truths you can remind yourself of the next time you feel unvalued and unseen?