(Note, this first published on September 20, 2018.)
Out of all the fears we women face, our fear of rejection can be the most debilitating. It hinders our relationships, steals our joy and peace, and can keep us from pursuing the dreams and plans God has for us. I've yet to meet a woman who in some way doesn't struggle with this and who, beneath her fear, hasn't battled some degree of self-loathing. I'm not sure we'll ever overcome our insecurities completely this side of heaven, but as my guest and dear friend, Susan Aken, reveals, there's hope! W can live bold and brave!
Living in a Glass Box
As an extremely shy, introverted, and fearful youth I often retreated into my easily controlled fantasy world. I was reluctant to open up or talk to people or didn't know how. I'd sit in a high school classroom and fantasize about putting a glass box around myself. A place where I could read, observe, or do what I wanted unseen by others.
Unfortunately, that wasn't a fantasy. I succeeded but my hiding resulted in the reverse of what I thought. I put myself in a box that blinded me to others. I shut myself away so I became almost unreachable.
I escaped into a self-protective mindset that caused me to avoid eye contact, especially with strangers and to engage in non-committal conversations. It caused me, as someone once told me, to be "like a knight in impenetrable armor." I felt safe in that armor. I could look out and determine when and where to let someone in. The problem is I isolated myself and prevented others from knowing me. I developed the habit of keeping people at an emotional distance.
Thankfully, God began to open my eyes in my early twenties and He's been helping me since to learn. I'm in my sixties and continue to see what I've reaped from that box. I still avoid eye contact with strangers and honestly have to be intentional about looking friends in the eye.
I've come a long way since high school and I've had some great moments over the years of opening up to others. But, I'm still learning and always will be. The awesome news is my heavenly Father loves me exactly as I am and always has. But He also loves me enough to help me change.
The grace of Jesus Christ covers every moment I  shut someone out, though I still reap consequences. His love for me is eternal and secure. In spite of my weaknesses I have a husband and a son who love and respect me, and many faithful friends and loved ones.
My prayer is that my Father will help me take a sledgehammer and smash the rest of that glass box and crush the armor to pieces.
Is it possible I can live being who I am and stop trying to manage perceptions or keep people at a distance? No one can live perfectly open and free. Hey, we're human! But with the help of Jesus, I'm learning to walk freely knowing He loves me as I am, knows all my sin and weakness, has already covered them on the cross, and has called me to walk in freedom.
And when I'm tempted to retreat, I can remember Psalm 32:7, which says, "You" God "are my hiding place…" (NIV)*
I don't need a box, a suit of armor or any other self-protective stance.
God is my hiding place.
***
Let's talk about this! Do you struggle with insecurities or fear of rejection? If so, what's helped you move past that? What truth (regarding who you are in Christ or how He feels about you) most encourages or comforts you? Share your thoughts and suggestions with us in the comments below, because we can all learn from and encourage one another. 
And if you live in the Omaha area and are involved in ministry in some way, make sure to check out Wholly Loved's upcoming Radiant for Leaders event! Find out more HERE. 
Get to know Susan!
Susan is a homemaker, substitute teacher, and writer. She lives in Nebraska but was born and raised in Oklahoma. Her greatest love is for the Lord Jesus Christ who has redeemed her and set her free. Her other loves are her husband, son, and daughter-in-law to be. Susan enjoys reading, photography, spending time with family and friends, writing, and sitting down with a cup of tea. She has a heart for prayer ministry and loves her church!
Visit her online HERE.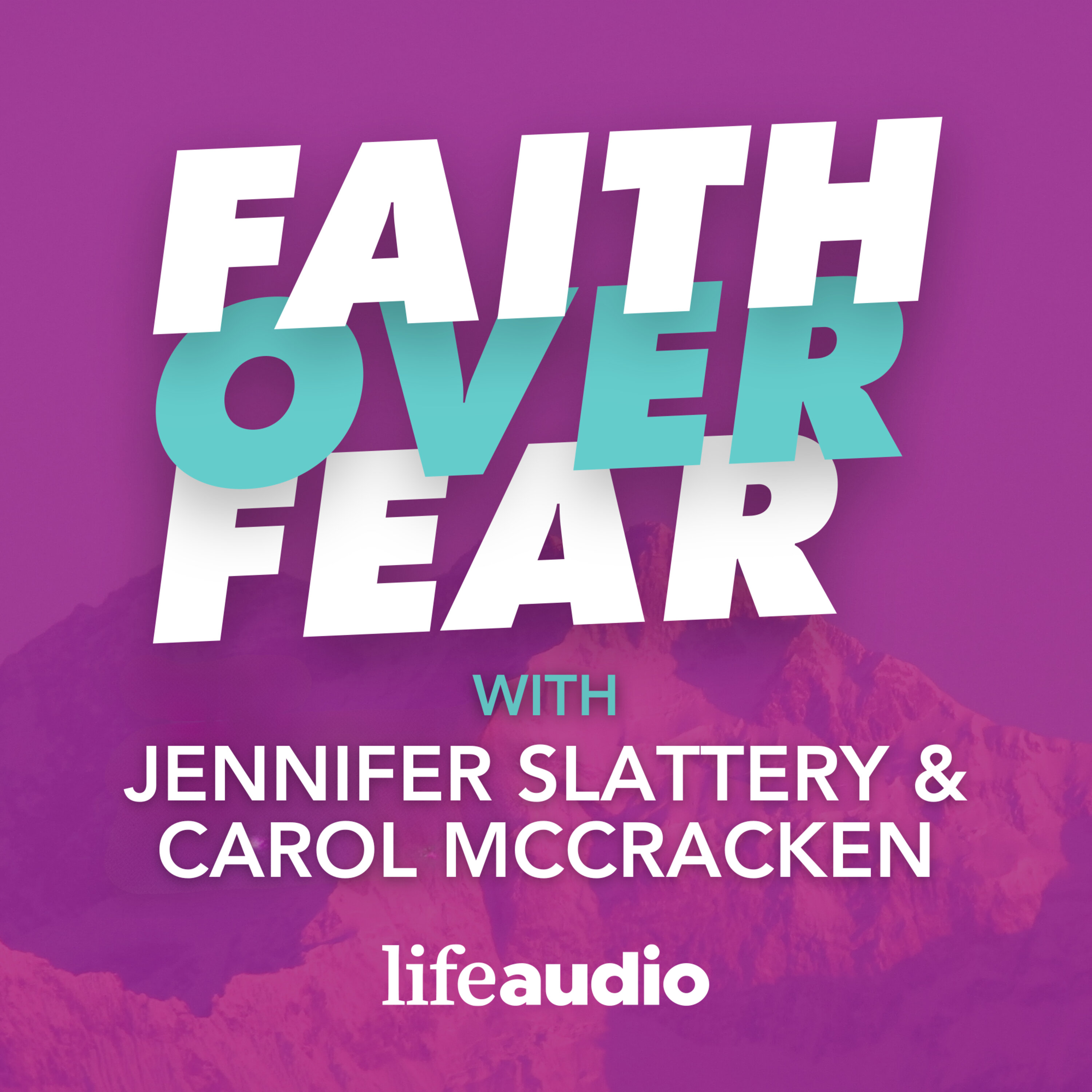 The Cause, Prevalence, and Healing of Soul Shame with Dr. Curt Thompson
–
Faith Over Fear
We all have a God-given and holy desire to be fully known and wholly loved. But while that's what we all want, what we all need, sadly, past wounds can cause us to withdraw and hide. But this only increases our shame. the God who sees us, knows us, and deeply loves us is, at this moment, relentlessly pursuing us and inviting us on a journey of healing. In this episode, Psychiatrist Dr. Curt Thompson, MD, invites us to experience deep healing and connection through Christ's relentless love. (Scroll down for discussion/reflective questions) Resource mentioned: the Soul of Shame: Retelling the Stories We Believe About Ourselves by Dr. Curt Thompson the Being Known Podcast by Dr. Curt Thompson Find Dr. Curt Thompson: On His website Instagram Facebook Amazon Find Jennifer Slattery: On her website Instagram Facebook Amazon Find Wholly Loved: On their website Join the private Faith Over Fear Facebook Group  Join the Private Wholly Loved Community Facebook Group What resonated with you most in this episode? Prior to listening to this episode, how might you have described shame? Why might it be helpful or important to recognize how we experience shame physiologically? How does it feel to know we begin to experience shame as early as fifteen months? How often do your thoughts take on a condemning quality? In what areas of your life do you most feel unseen? What are some ways you allow yourself to be seen by God? What is one action step God might be asking you to take, having listened to this episode? See omnystudio.com/listener for privacy information.