Sometimes, when I encounter others just beginning their faith journey, I forget how tumultuous, difficult, and confusing my first stumbling steps were. I forget how tightly I held to the familiar, even if that meant staying stuck in dysfunction or pain. And in my mess, my insecurities, and my fears, the patience of my Savior as He daily stooped to my level, took my clammy hand in His, and led me step by step, truth by truth, to spacious fields of joy and peace (Ps. 23).
Not long ago, after I'd shared some of my story with a podcast guest, he proclaimed, "How courageous you were to follow Jesus on that journey of healing."
Only I wasn't brave at all, nor did I have any idea where God was leading me half the time. In fact, if it had been up to me, I'm fairly certain I wouldn't have moved forward at all. But in those moments when my feet became paralyzed with fear, Jesus descended to my level, took my hand in His and gently, lovingly, yet persistently led me to increased freedom.
That's why He came. To proclaim good news for the poor, freedom for prisoners and the oppressed, and recovery of sight to the blind. His heart has always been tender toward the broken, confused, and deceived. We catch such a beautiful analogy of this, almost like a real-life parable, in Mark 8.
Jesus and His disciples had crossed the sea of Galilee and into Bethsaida, an area He'd previously denounced for its widespread lack of faith or spiritual vision. Verses 22-26 tell us, "…some people brought a blind man and begged Jesus to touch him. He took the blind man by the hand and led him outside the village."
Then, He spit on the man's eyes and asked him if he could see.
Although his vision had improved, it remained blurry. "He looked up and said, "I see people; they look like trees walking around." And so, Jesus touched the man's eyes again, and this time his sight was restored.
Pause to envision this interaction, as Christ took the man's hand and led him out of the village. Can you sense Jesus' gentleness and tender care? I picture Him walking slowly, careful not to cause the man to trip. Taking the man to a more private location, He healed him partially, allowing those first rays of light to stream in, before shattering the darkness for good.
I wonder, what happened in that man's heart and mind, during that process? Did threads of doubt and fear begin to melt away? Did whispers of lies rise to the surface then get swept away for good? Did the Savior's first touch, then the second, then the third help him to heal, then teach him to trust, and then to rest?
The passage doesn't tell us why the One whose words cast out demons and brought life to a girl, once dead, chose to heal this man in such a gradual and deeply personal way. But we know Christ's shepherd's heart for His sheep, for those who've been walking for some time and maybe have recovered most of their sight. And for those who've just begun and are taking their very first timid and stumbling steps. He's bringing us all to places of unhindered freedom, nudging us ever so gently yet persistently forward.
May we remember this image the next time we're tempted to grow frustrated with someone else's slow progress. May we resist the temptation to shove our broken brothers and sisters forward. May we instead slow our step to patiently walk beside them, knowing God will ensure we both reach our destinations.
Let's talk about this! Pause to consider all the ways God stooped down to grab hold of you. Remember some of your greatest struggles, or maybe even your current battles. How does your memory of those moments impact your view of other people's behaviors?
For those following our Chronological Bible reading plan through the New Testament …
Connect with Jennifer on Facebook and Instagram.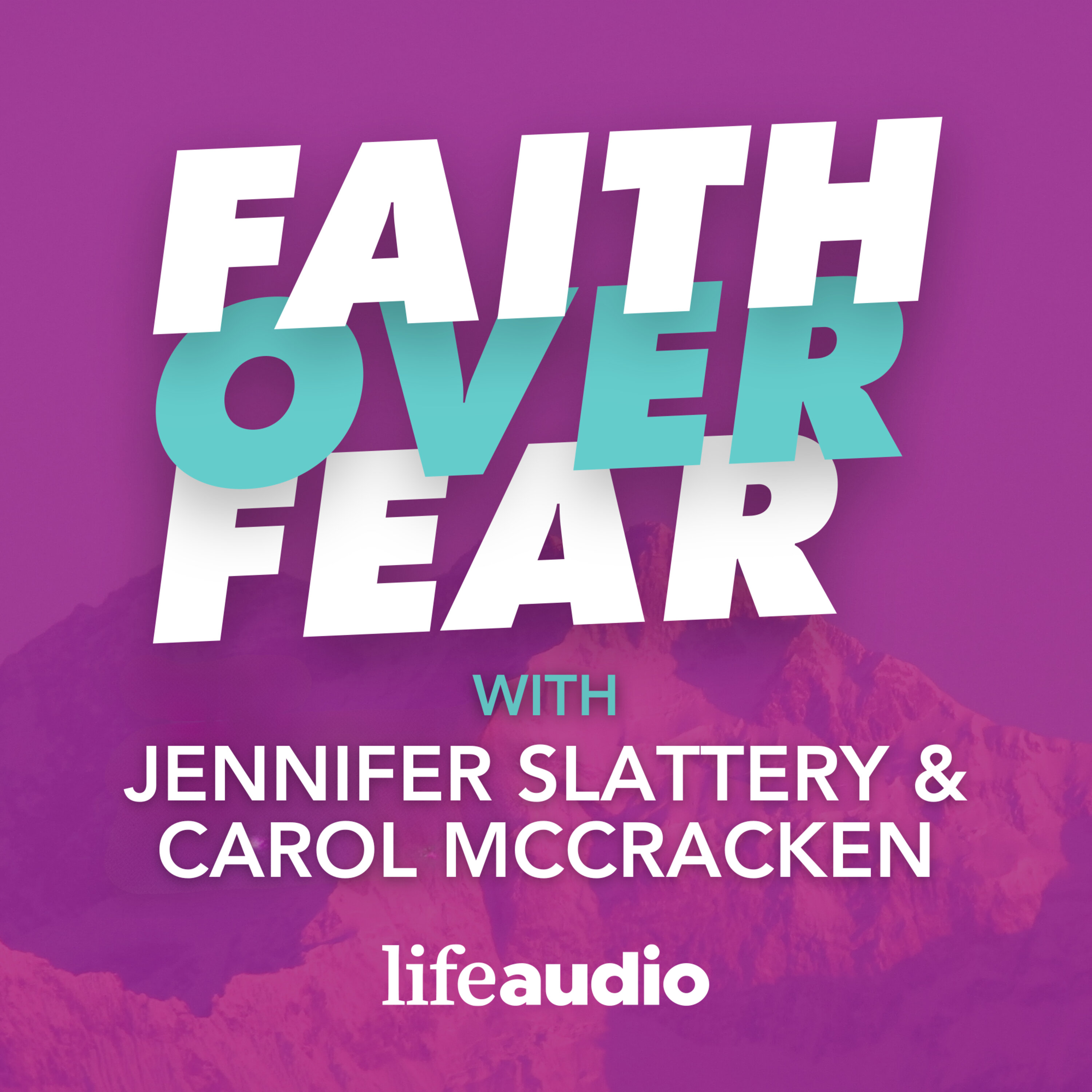 The Courage That Comes When We Know We're Not Alone
–
Faith Over Fear
Our world has become increasingly disconnected, where independence is often emphasized. This, and the past wounding that comes from engaging with imperfect people living in a broken world, can make it challenging to build deep, interconnected and interdependent relationships. We might even begin to believe that we can live life alone. But God invites us to find safe, loving people we can connect with, gain strength from, and experience support when circumstances feel hard and uncertain. In this episode, Wholly Loved's Michelle Lazurek and Jennifer Slattery discuss the courage that can come when we know we're not alone.  (Scroll down for discussion/reflective questions.) Find Michelle: On her website Facebook Instagram Amazon Find Jennifer Slattery: On her website Instagram Facebook Amazon Discussion/Reflective Questions: What resonated with you most in this episode? What are some of the characteristics of healthy relationships? How would you describe "interdependency"? When do you tend to feel you most need the support of others? Who, in addition to God, do you most tend to turn to when you feel overwhelmed or frightened? How can (or has) leaning on others during difficulties help (or helped) increase your strength during stressful times? How can our living deeply connected with others help us experience God's love on a deeper level? What is one action step God might be asking you to take having listened to this episode?  See omnystudio.com/listener for privacy information.