(This first posted August 3rd, 2017)
If you've seen me in my sweat pants and favorite tattered nightshirt, chances are we're besties. You can tell how close we are by how I dress around you and how long it took me to doll myself up. Before Bible study or church or speaking engagements, I fix my hair, put on make-up, and sift through numerous outfits. But most days, I'm in my writing attire, also known as pajamas, with my hair frizzed and mascara smudged under my eyes.
I reserve my most frightening moments for my family. (You thought bedhead was bad; try bedhead with rebellious, curly hair.)
Ladies, when did our value get tied up in our looks? Men, has your value become entangled in your strength or achievements? Both scenarios have the same root—pride.
When many of us read 1 Timothy 2:9-10, our minds instantly jump to modesty and all the ways we're rocking this outward expression of piety. So long as our shorts reach a certain length and our bellies and other body parts are covered, we're good.
But that's surface thinking, and I believe God's much more concerned with the condition of our hearts than our fashion choice. If we get our hearts right, everything else will follow.
This past summer, my family and I took a Hawaiian vacation. It was an amazing time to relax, enjoy the ocean, and connect with one another. We tried new foods, experienced the Polynesian culture, and battled with a wave or two.
We opted not to rent a car and chose instead to rely on the local taxi service. The man who drove us to our hotel thought that was an absurdly expensive idea. "Why pay $50 or more for a cab," he said, "when you can catch the bus for a couple bucks a piece?"
That sounded fun and adventurous and like a great way to experience island culture up close. So, the next day, we climbed on a bus and headed toward the North Shore community of Haleiwa. The bus ride was a bit longer than we'd anticipated, but we didn't mind. We enjoyed meeting the locals that merged on and off the bus—teenagers dressed in flip-flops and swimsuit cover-ups, backpacks in hand. Men and women going to work, others who had just gotten off and were heading home.
Not long into our ride, an older woman climbed on. Her hands were knotted, her face leathery and tired. Her shoulders hunched. I didn't know her story, but as I watched her, a wave of compassion swept over me. I wanted to somehow brighten her day, so whenever I caught her eye, I offered a smile and engaged her in conversation.
I felt benevolence toward her and didn't give a thought of what I wore or how I was perceived. At that moment, I was focused on her, not me.
But then … not long after, another woman got on, this one entirely different than the first. She had an air about her—nose raised, back straight. She was eyeing everyone else as if they were beneath them. She soon struck up a conversation with another woman on the bus, someone she appeared to know. I don't remember what she said, but I remember the overall tone. It appeared the entire point of her conversation was to let everyone else know how great she was.
It was ugly and wreaked of superiority. Filled with attempts at self-elevation—the kind one might call bragging in disguise.
Her behavior probably should've disgusted me. Or at the least, irritated me. Instead, it sucked me in. I found myself sitting a little taller, thinking prideful thoughts, in essence, mentally comparing myself to her, making sure, in my estimation, I came out ahead, of course.
Isn't it interesting how, in such a short time, pride entered my heart, and instead of focusing on loving others, I began to focus on myself?
There's that ugly self-love again, and I believe that's the root of pride. I'm beginning to think this constant obsession with self is one of our greatest faults and most destructive tendencies.
The next morning I opened my Bible to 1 Timothy chapter 2. When I got to verses 9 and 10, it was like God had shone a flashlight into my heart, and I saw that passage in a way I hadn't before.
In this verse, Paul tells us not to "draw attention to [ourselves] by the way [we] fix our hair or by wearing gold or pearls or expensive clothes." This reminds me of another verse found in Philippians 2:3, which says, "Don't be selfish. Don't try to impress others …"
"For women who claim to be devoted to God," Paul goes on to say, "should make themselves attractive by the things they do" (1 Timothy 2:10, NLT).
I'm not saying we shouldn't care about our appearance. I'm not telling everyone to toss out their nail polish and lip-gloss. Instead, what I'm saying is, as we're dolling up, as we're shopping and getting our nails done, and as we're interacting with others, may we continually do a heart check. May we ask ourselves: where's my focus? Am I seeking to elevate myself, to somehow make myself feel as if I'm better than everyone else (which is really a sign of insecurity), or am I finding ways to love others, to build them up, thinking of others as better than myself (Philippians 2:3b, NLT).
That's hard, and unfortunately, not something I do consistently, But this is an area I want to grow in, because this is the type of behavior and attitude, the type of love, to which God calls me.
Let's talk about this! What about you? What were your initial thoughts when you read today's passage? How easy is it for you to "consider others more important than yourselves?" What does that look like in the day to day, and how do you think that relates to Paul's instructions in 1 Timothy 2:9-10?
Before you go, did you catch this week's Faith Over Fear episode? If not, I encourage you to listen to my conversation with Max Lucado on finding fresh hope and strength through the Holy Spirit.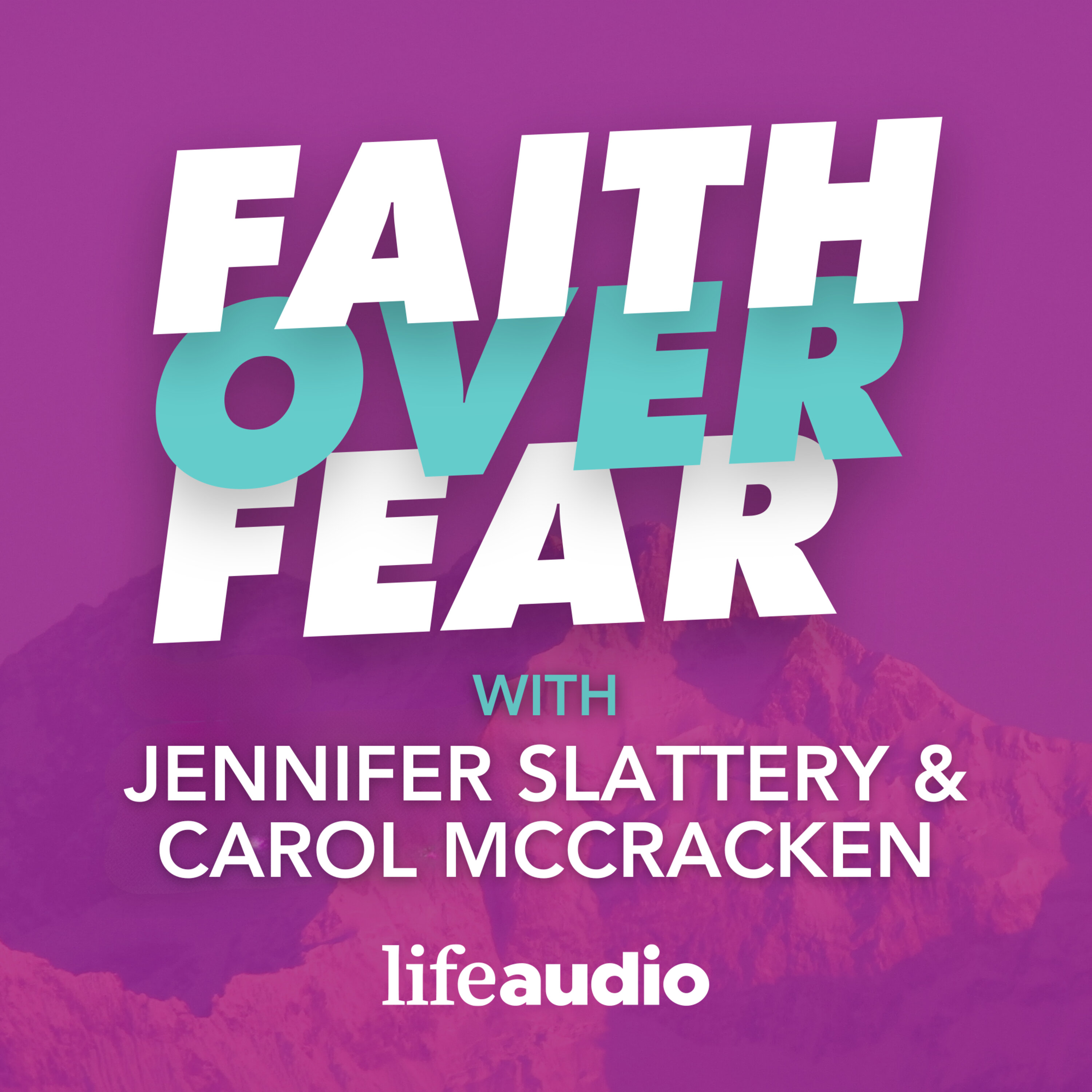 The Courage That Comes When We Know We're Not Alone
–
Faith Over Fear
Our world has become increasingly disconnected, where independence is often emphasized. This, and the past wounding that comes from engaging with imperfect people living in a broken world, can make it challenging to build deep, interconnected and interdependent relationships. We might even begin to believe that we can live life alone. But God invites us to find safe, loving people we can connect with, gain strength from, and experience support when circumstances feel hard and uncertain. In this episode, Wholly Loved's Michelle Lazurek and Jennifer Slattery discuss the courage that can come when we know we're not alone.  (Scroll down for discussion/reflective questions.) Find Michelle: On her website Facebook Instagram Amazon Find Jennifer Slattery: On her website Instagram Facebook Amazon Discussion/Reflective Questions: What resonated with you most in this episode? What are some of the characteristics of healthy relationships? How would you describe "interdependency"? When do you tend to feel you most need the support of others? Who, in addition to God, do you most tend to turn to when you feel overwhelmed or frightened? How can (or has) leaning on others during difficulties help (or helped) increase your strength during stressful times? How can our living deeply connected with others help us experience God's love on a deeper level? What is one action step God might be asking you to take having listened to this episode?  See omnystudio.com/listener for privacy information.