I struggle to remain focused on today, especially when I feel anxious. My mind can conjure too many what-if scenarios. Obviously all of my fretting doesn't change whatever may lay ahead, but it does steal my energy and peace to handle my challenges well.
I so want to grow in this area, which is why I find my friend Victoria Mejias so inspiring. Whenever I encounter a woman of incredible faith, of consistent surrender, even during the hardest times, I pay attention. I watch, I listen, and I learn.
The devotion below is taken from a Bible plan written by Victoria for those struggling with chronic illness. Keep an eye out for her full Bible plan, releasing by Wholly Loved Ministries, soon!
"Therefore do not worry about tomorrow, for tomorrow will worry about itself. Each day has enough trouble of its own" (Matthew 6:34, NIV).
"Day one: trouble eating, swallowing and severe fatigue. Day two: trouble walking and balance issues…" I wrote in my journal as my physician had instructed.
As if I don't have enough physical ailments, I'm also highly allergic to the contrast used in diagnostic tests used to determine whether or not I'm experiencing a flare up of my chronic illness. So I'm left with taking copious notes and jotting down my symptoms on a daily basis.
Living with multiple sclerosis makes it difficult to plan ahead. As a single mom, I force myself to press on despite how I feel physically, mentally or emotionally. But my diagnosis isn't just chronic, it's progressive. Meaning my worst day in one week could be my best moving forward.
It's exhausting and enough to drive anyone to despair. But I remind myself as I read the Apostle Matthew's account of Christ's words, "do not worry about tomorrow, for tomorrow will worry about itself. Each day has enough trouble of its own." (Matthew 6:34, NIV). Upon reading that, I'm reminded not to be weighed down by any given day's hardships.
Imagine Christ, knowing full well the agony that awaited Him, saying not to worry. He embraced His fate, a barbaric crucifixion for our sake, being secure of His future.
Chronic illness is real. Mine, in particular, is degenerative. One look at my journal would illustrate that. And still, I can remind myself not to worry. Not because tomorrow will be painless. Just the opposite, it'll serve up its own special blend of trouble.
But, it simply doesn't compare to the glory we'll experience on the other side of our physical suffering. And we can find comfort in knowing our eternity with Him awaits.
Get to Know Victoria!
Victoria Mejias serves on the Wholly Loved Ministry team in numerous capacities, from board member to writer. She's a graduate of the University of Nebraska – Omaha and holds a Certificate in Urban Ministries from the Dallas Theological Seminary's Urban Ministry Institute.
She is a former Pastor and has spoken at a variety of venues on matters of leadership, diversity, spirituality and faith– locally, nationally and internationally. Victoria is the recipient of two U.S. Congressional awards for her service, has two children, loves the Lord and reaching the lost. She enjoys travel, arts and culture and speaks very openly about her journey with Multiple Sclerosis. To learn more about her, visit Victoria online at www.victoriaelizabeth.com.
Here more of Victoria's story on episode four of my Faith Over Fear podcast, which you can find HERE.
Listen to the latest episode, A Prayer Challenge to Help You Fight Anxiety, here: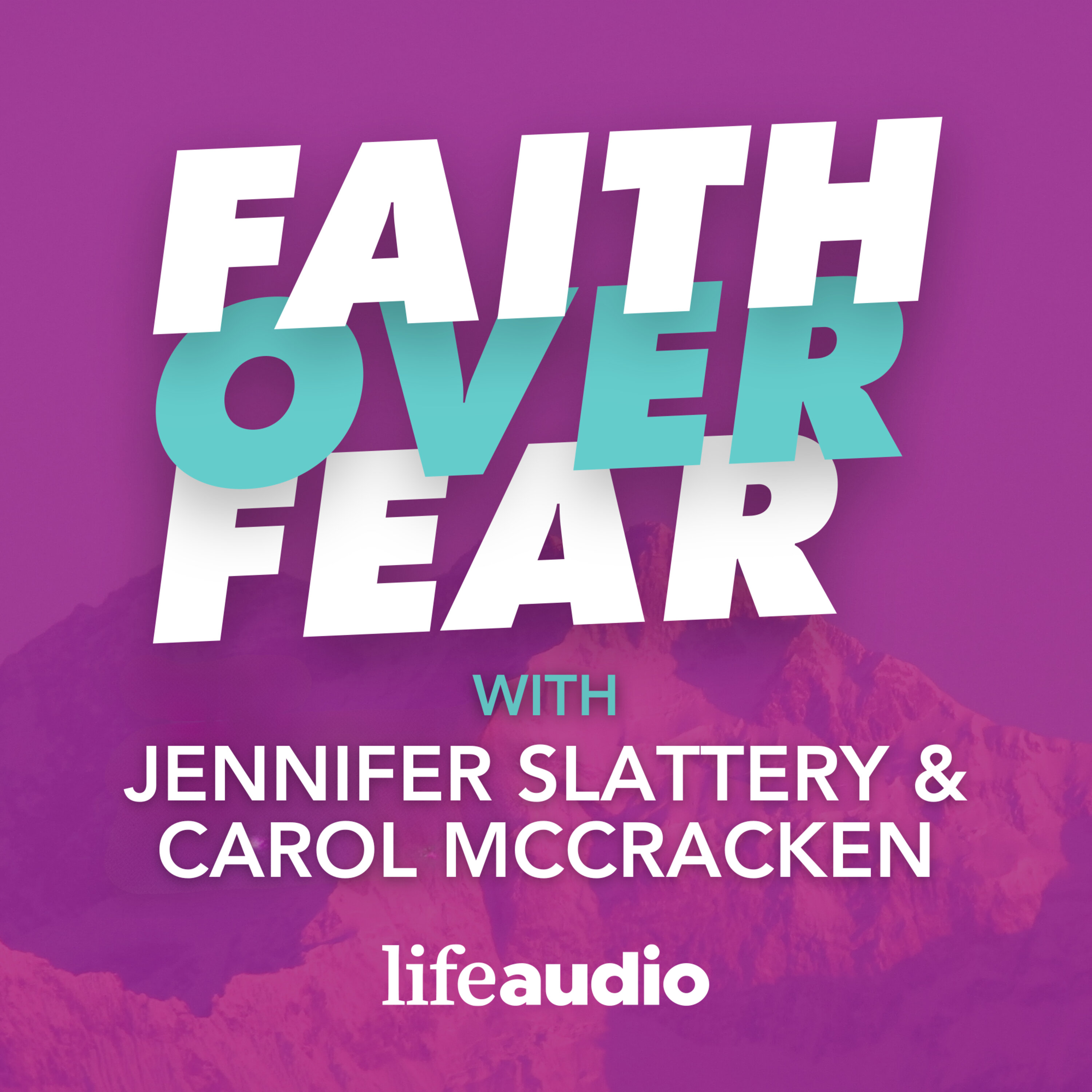 When Blessings Bring Uncertainty (Genesis 21)
–
Faith Over Fear
Even blessings bring change, and change can bring difficulties and uncertainty. Facing the unknown, we may find ourselves slipping toward increased anxiety and fear. In those moments, will we turn to ourselves, feed our fears and doubts with what if scenarios, or hold tight to Christ and His promises?  (Scroll down for discussion/reflective questions.) Have you ever received a blessing from God that didn't quite look like you thought it would?  What happened? How did you handle the situation? How can you comfort someone whose life is not going the way they thought it would? Can you think of a hard time in your life when, looking back, you can see how God moved?  How can you find blessings in the hard times of your life? When you have to make a hard decision like Abraham did with Ishmael, how can you make sure you're following God's will? How does God's grace provide a path for redemption in the face of our own mistakes? What are the consequences of choosing fear instead of faith when it comes to trusting in God's plan? Find Jodie Bailey: On her website On Facebook On Instagram Find Kelly Campbell: WhollyLoved.com Find Wholly Loved: On their website Join the private Faith Over Fear Facebook Group  Join the Private Wholly Loved Community Facebook GroupSee omnystudio.com/listener for privacy information.
And, before you go, some fun news: Faith Over Fear will have three new hosts! My Wholly Loved sisters, Jodie Bailey, Shellie Arnold, and Tara Rye, will be joining me as cohosts, shifting the podcast under the Wholly Loved umbrella. More hosts mean more perspectives, more truth, and more fun! We'll be launching, as a team, with a series we're super excited about: Women of the Bible: Their challenges, hurts, what they might have feared, and how God met them with love and grace.