Trying to live a God-honoring life in our own strength is like spring cleaning with our hands zip-tied and strobe lights flashing. Bound and vision distorted, we may be able to knock some cobwebs out of our way, but we'll remain oblivious to the spiders forming them. We may, in fact, help hide and thus fortify their webs.
As commentator Jamieson-Fausset-Brown put it: "Whatever in religion Is disconnected from Christ comes to nothing." Worse than nothing in fact. Unless empowered by our Savior, our most fervent efforts inevitably lead to exhaustion and increased bondage. To a life where we're always grasping and striving, never quite able to reach the freedom for which our souls so desperately ache. I've been there. I know what it feels like to fight against sin, to fight for a better life, only to feel the weight of it all come crashing down.
Whenever I see others in that self-defeating cycle, I remember the soul-crushing futility I once felt. And my heart cries out, "Look up! Your rescue has arrived." Only they can't see it, or if they do, they discount it. Because in order to grab hold of salvation, they first must come to terms with the depth of their mess. That can feel terrifying for those who've spent a lifetime hiding behind laced curtains.
This has always been God's call. To trust, and ultimately to admit, despite how we appear in all those photo-shopped pictures we so readily share across social media, that we truly don't have it all together. That we're floundering and need a Savior.
In love, He urges us to open wide the doors of our hearts so that His grace can swoop into every corner, every crevice, and truly wash us clean.
Speaking to the religious elite of His day—those who routinely hid their filth like greed, pride, and lust, behind a well-polished veneer, Jesus said, 21 "When a strong man, fully armed, guards his own house, his possessions are safe. 22 But when someone stronger attacks and overpowers him, he takes away the armor in which the man trusted and divides up his plunder.
23 "Whoever is not with Me is against me, and whoever does not gather with Me scatters.
24 "When an impure spirit comes out of a person, it goes through arid places seeking rest and does not find it. Then it says, 'I will return to the house I left.' 25 When it arrives, it finds the house swept clean and put in order. 26 Then it goes and takes seven other spirits more wicked than itself, and they go in and live there. And the final condition of that person is worse than the first" (Luke 11:21-26, NIV).
In context, He was refuting accusations that His power against evil came from evil, which clearly made no sense. But His message went even deeper. In essence, He told them, "I stand before you, greater than all the forces of darkness that war against your soul. You can't fight your demons alone. You need me. And I am here."
He's offering the same invitation to us. We can dress up our outsides with smiles, appropriate religious slogans, and charitable acts, or we can surrender to the only one with the power to truly make us clean. To truly set us free.
Only then can we say, without hesitation or hypocrisy, "Blessed" –happy and free— "is the one whose sin the LORD does not count against them and in whose spirit is no deceit" (Ps. 32:2, NIV).
No hiding. No pretending. No frantic polishing. Simply resting, yielding, and transforming.
For those following the New Testament Chronological Bible reading plan … Today's post kicks off day one's reading.
And if you're looking for a Bible plan but don't want to read through the New Testament, you may enjoy my Journey Through Ephesians plan, produced by Wholly Loved Ministries and available on the YouVersion app. Find it HERE.
Those with teenage and young adult daughters might find my article on helping our daughters who might struggle with mental health helpful. You can find that HERE.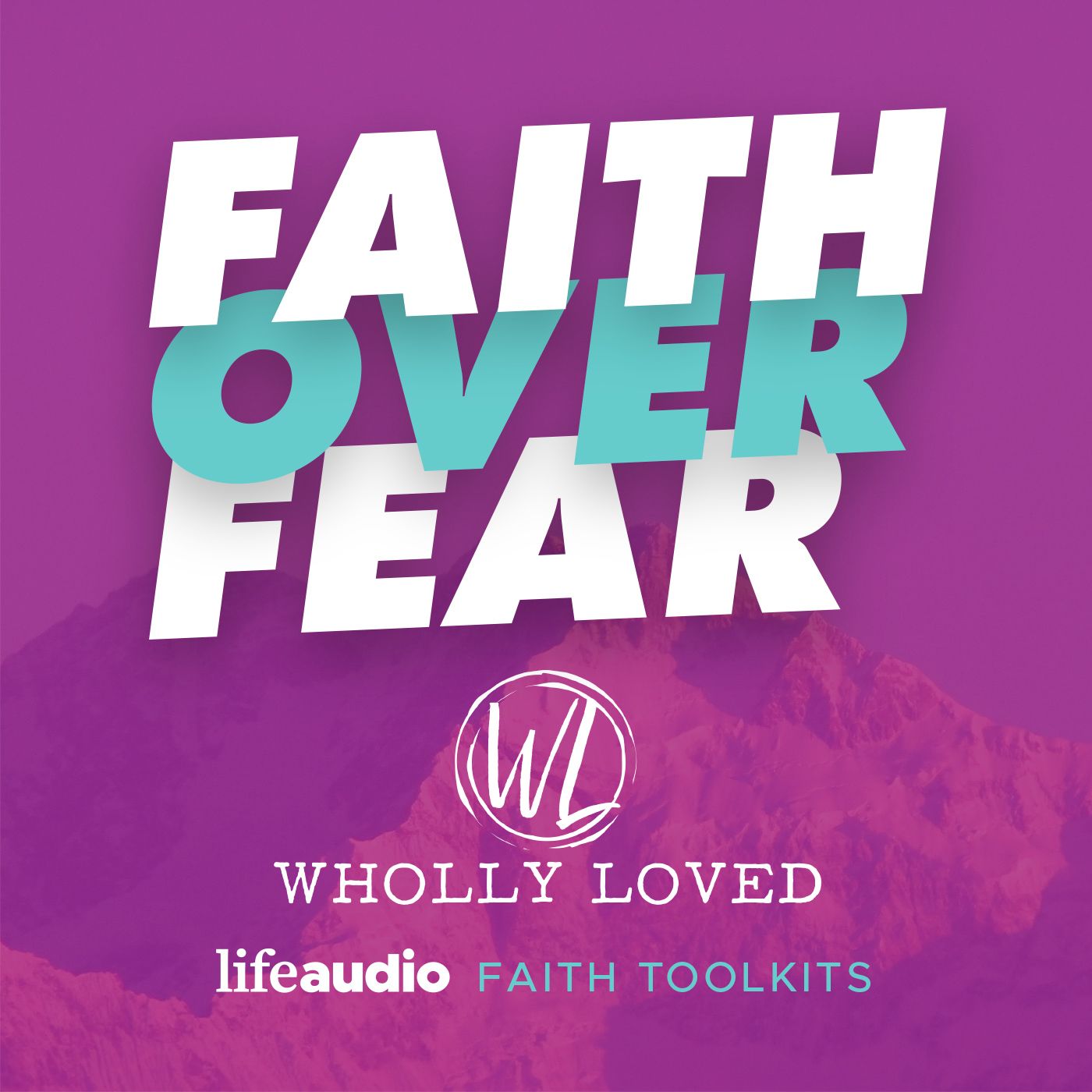 How to Have Peace When God Is Silent – Ep. 110
–
Faith Over Fear
Everything feels easier when we sense God is guiding us. But what do we do when it seems as if God isn't responding to our prayers? During periods of divine silence, we might assume that we have done something to make God angry or turn away from us. If we carry shame and unhealed wounds, we might be tempted to view God's supposed non-response as confirmation of the inner lies that tell us we're worthless, discardable, or a failure. Our assurance grows, however, when we fill those gaps with truth and remember and reflect upon God's heart.In this episode, Jennifer Slattery discusses some of the common assumptions people make during periods of divine silence, what these assumptions reveal, and various truths that can help us stand in the full assurance of God's grace. Resource mentioned:Your Daily Bible Verse podcast, April 5th, 2022:
https://podcasts.apple.com/us/podcast/your-daily-bible-verse/id1477482900Find
Wholly Loved Ministries at:
https://www.WhollyLoved.comJoin
the private Faith Over Fear Facebook Group:
https://www.facebook.com/groups/442736966614671Join
the Private Wholly Loved Community Group (also on Facebook):
https://www.facebook.com/groups/443325386241769Questions:1
. What resonated with you most in today's episode?2. Can you share a time when you felt God wasn't answering your prayers? How did you feel?3. Did you learn anything through that seemingly silent period?4. Why is it important to remind ourselves of God's character and heart toward us?5. During times of silence, why is it important to reflect on God's grace?6. What Scripture passages do you turn to when you wait on God (for answers or intervention)?7. Is there anything you're doing, or not doing, on your end that might drown out God's voice?8. What are some of the ways God speaks to us? (Name as many as you can think of.)9. Why is it important that we consistently read our Bibles?10. What is one action step God is asking you to take after having listened to today's episode?