Most of want to be the type of person who notices those standing on the fringe, welcomes them close, and creates safe places where they can experience Christ. At least in theory. In practice, however, many of us discover how challenging and at times uncomfortable and convicting it can be to build relationships with those from hard places and an abundance of rough edges.
Life gets messy when we invite others in; when we reach out to the wounded. Simple and seemingly benign conversation can unexpectedly grow tense, our actions, at times, misaligned, and our best intentions viewed with skepticism if not contempt. And this hurts, not just from the sting of rejection. I'm convinced our greatest discomfort stems from the ugliness these interactions reveal within us.
At least, that's what I find most difficult. I'd like to say, when others challenge my peace, I immediately turn to Jesus and seek His strength in my weakness. I do that on occasion, but not nearly as often as I'd like.
And I'm forced to wrestle with the disconnect between all those feel-good slogans about loving one's neighbor I splatter across social media and my real life behavior. The seeds of sin lurking, otherwise unnoticed, within. In that moment, I have a choice: I can withdraw and surround myself with those who believe and behave as I do, those who are relatively easy to get along with, progressively insulating myself from the very people God calls me to love. I can respond to anger with anger, distrust with distrust, and contempt with contempt, often finding numerous reasons to justify my behavior.
Or I can courageously lean into grace, yielding to Jesus and trusting Him to grow me through every uncomfortable moment and unfiltered word I regrettably blurt. When I withdraw, I become stagnant and increasingly Pharisaical. I develop an "us-vs-them" mentality that feeds my pride and starves my love and grace. I grieve my Father's heart and self-protect myself out of the life, the calling, He planned for me. Similarly, when I give in to my sinful reactions, although this might feel momentarily gratifying, guilt and regret always follow. When I choose to yield, however, amazing and life-giving things occur—within me, within others, and within my community.
I wonder how many of the ancient Israelites grappled with these issues as God led them through the wilderness and toward the land He'd long promised them. Having spent their entire lives enslaved in a pagan country, they couldn't fathom what true freedom looked like—from their physical bondage, yes, but also from the even more oppressive shackles of sin. They had heard of God. They'd seen Him do miracles in their midst, but they'd never learned to live as His beloved, chosen, and redeemed children.
They were the epitome of babies in the faith, called by their Creator to a whole new life. That journey alone would've been challenging. They were traveling through a desert wilderness, with whining little ones in tow, after all. Therefore, they no experienced all the frustrations that come when imperfect people live, day in and day out, with other imperfect people. Siblings, inlaws … and all the foreigners who, upon seeing God's power, fled Egypt with them.
Numbers 11:4-6 state, "Then the foreign rabble who were traveling with the Israelites began to crave the good things of Egypt. And the people of Israel also began to complain. 'Oh, for some meat!' they exclaimed. 'We remember the fish we used to eat for free in Egypt. And we had all the cucumbers, melons, leeks, onions, and garlic we wanted. But now our appetites are gone. All we ever see is this manna!'"
If you follow the story, you'll see the complaining that began with these foreigners and soon infected the entire camp led to unfortunate the consequence. Some of the Hebrews might have thought, then, that these outsiders who tagged along with them through the desert were to blame for the Israelites' poor behavior and the suffering that followed. They might even have been tempted to distance themselves from the foreigners among them. But that wasn't what God called them to, nor what He calls us to.
He doesn't want us to self-protect. Instead, He invites us to strengthen ourselves through Him so that, like Jesus, we can show love to the grateful and ungrateful, the honorable and dishonorable, the pleasant and at times infuriating, alike. When we do, we learn to live more consistently connected to and dependent on our Savior, grow just a little more like Jesus, and reveal the beauty and transformative power of grace.
Those blessings come, in abundance, when we willingly embrace discomfort to follow, with a sometimes stumbling and limping gate, the One who invites us to play a part in His redemptive mission. Although the road won't likely be easy, I guarantee it will never lead to regret.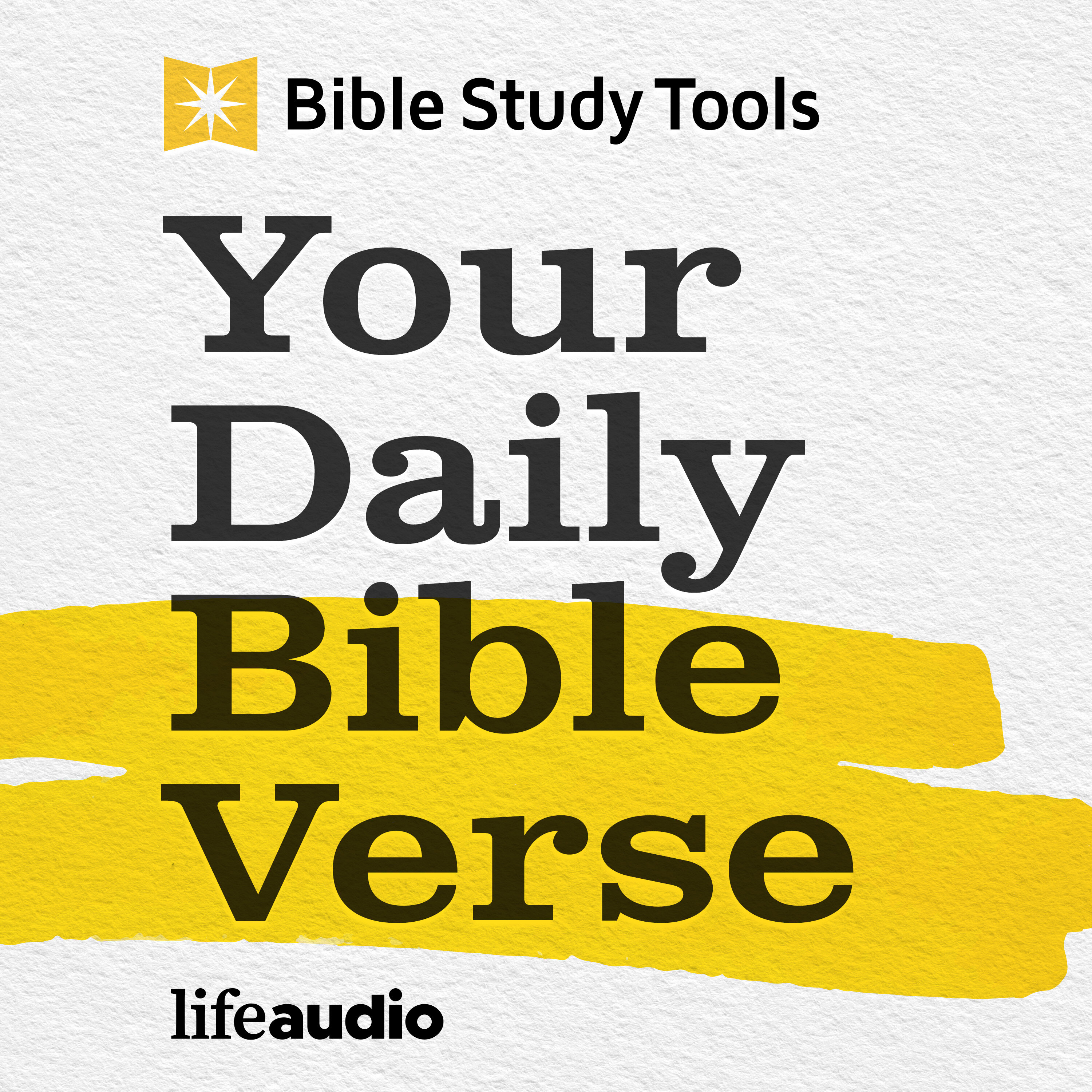 The Staying Power of God's Call (Genesis 20:7)
–
Your Daily Bible Verse
Want to listen without the ads? Become a BibleStudyTools.com PLUS Member today:
https://www.biblestudytools.com/subscribe/
  MEET OUR HOSTS:   JENNIFER SLATTERY is a writer and speaker who hosts the Faith Over Fear podcast. She's addressed women's groups, Bible studies, and writers across the nation. She's the author of Building a Family and numerous other titles and maintains a devotional blog at
https://jenniferslatterylivesoutloud.com
  Follow Jennifer:
https://www.lifeaudio.com/faith-over-fear/
https://www.facebook.com/JenSlatte
https://www.instagram.com/slatteryjennifer/
    CAROL MCCRACKEN is a Christian communicator who teaches women Biblical truths through real-life application and humor to connect them to their God-given purpose. Carol has been a Bible teacher for twenty years and served on church staff and in women's ministry for three decades.   Follow Carol:
https://www.carolmccracken.com/
  REVEREND DR. KYLE NORMAN is the Rector of St. Paul's Cathedral, located in Kamloops BC, Canada.  He holds a doctorate in Spiritual formation and is a sought-after writer, speaker, and retreat leader. His writing can be found at Christianity.com, crosswalk.com, ibelieve.com, Renovare Canada, and many others.  He also maintains his own blog revkylenorman.ca.  He has 20 years of pastoral experience, and his ministry focuses on helping people overcome times of spiritual discouragement.   Follow Rev. Kyle:
https://revkylenorman.ca/See
omnystudio.com/listener for privacy information.