(This first posted on February 6, 2020.)
Sometimes God must allow us to experience our greatest fears in order to free us from them. When it feels as if the ground beneath us will crumble to dust, we learn in a deeply personal way that "though the mountains be shaken and the hills be removed" God's unfailing love will always remain.
To put it simply, we often discover who God is in all His faithful and merciful glory, not during the tranquil periods but when we feel as if our lives have upended.
Some of you may be familiar with this story I'm about to share. I tell it often because, of all the things I've experienced throughout my life, this particular event led to my greatest freedom. Though at first, I felt anything but free!
At the time, I was enslaved to fear, primarily of relational loss and financial insecurity. We were living in Louisiana at the time, in a newly built, gated neighborhood and had plenty of money coming in to pay our bills and then some. My husband drove a company car, had a company pension, and managed our finances well. I had every reason to relax, but anxiety frequently won, resulting in a constant fight for control. I lived as an orphan, as if I were forced to navigate a harsh, unpredictable world all alone rather than the beloved, cherished daughter of Christ Scripture promised I was.
Had God not intervened, I'm certain I would've destroyed my marriage. But He did, tearing me from my highly-regulated safety plan and allowing me to land in one of my greatest fears—unemployment (my husband's). This resulted in a three-year transitionary period where we lived off of savings for a while then moved, first to Texas then to Missouri. And with each move, God allowed falsehoods to rise to the surface so He could counter them with truth.
When I felt abandoned and unheard, He assured me He would never leave and was attentive to my every cry. When it seemed my prayers went unanswered, He reminded me that He was working out all things according to His good and loving plan, for my growth and His glory. For every fear, He gently guided me to timeless promises in Scripture, reminding me of who He was, what He'd done, and what's yet to come. As my vision shifted off of my problems and concerns and onto my powerful, unconquerable God, my fears slowly died.
When I'm feeling frightened, I love to spend time in the psalms, which often seem to echo the cries of my heart. When it feels as if my circumstances are unjust and perhaps others have betrayed me, I know "the Lord reigns forever, executing judgment from His throne" (Ps. 9:7). When I feel exposed and helpless, I know where to turn for "the Lord is a shelter for the oppressed, a refuge in times of trouble" (Ps. 9:9).
"Those who know Your name," the Psalmist says, "trust in You."
Or to put it another way: If we truly grasp the fullness of Christ—His love, power, and attentive faithfulness toward all His children
—we realize we have no cause for concern and every reason to trust. We can attempt to fight our fears countless ways, but nothing soothes and strengthens the heart quite like growing closer to Christ. He is the only One with the power to save. When all our attempts to control and salvage our situation fail, we discover we truly have all we need in Him. He alone stands firm, immovable, at our side, and He always will.
Let's talk about this! What characteristics of Christ do you find most comforting when you're afraid? How do those characteristics speak to your current fear? Share your thoughts and stories in the comments.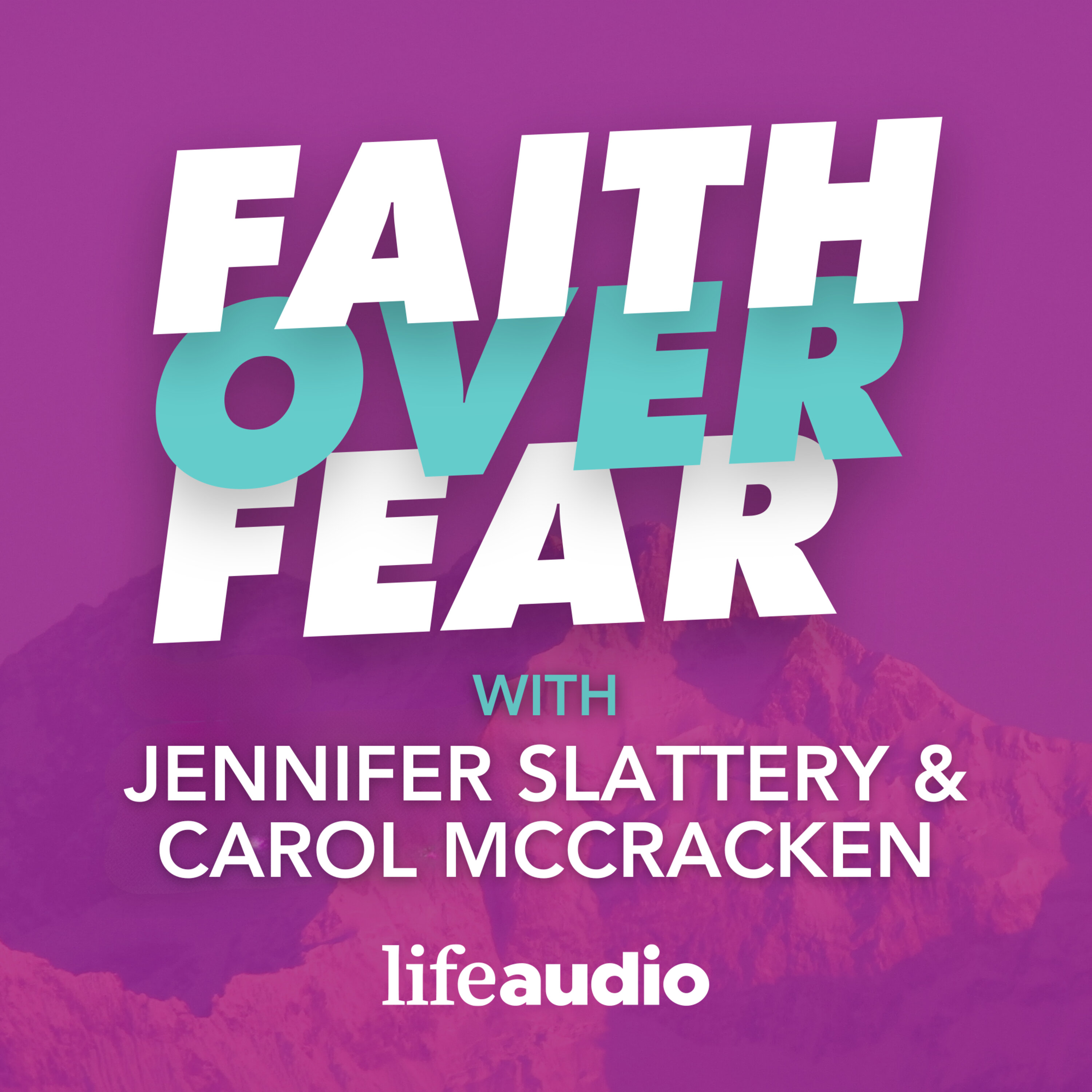 The Cause, Prevalence, and Healing of Soul Shame with Dr. Curt Thompson
–
Faith Over Fear
We all have a God-given and holy desire to be fully known and wholly loved. But while that's what we all want, what we all need, sadly, past wounds can cause us to withdraw and hide. But this only increases our shame. the God who sees us, knows us, and deeply loves us is, at this moment, relentlessly pursuing us and inviting us on a journey of healing. In this episode, Psychiatrist Dr. Curt Thompson, MD, invites us to experience deep healing and connection through Christ's relentless love. (Scroll down for discussion/reflective questions) Resource mentioned: the Soul of Shame: Retelling the Stories We Believe About Ourselves by Dr. Curt Thompson the Being Known Podcast by Dr. Curt Thompson Find Dr. Curt Thompson: On His website Instagram Facebook Amazon Find Jennifer Slattery: On her website Instagram Facebook Amazon Find Wholly Loved: On their website Join the private Faith Over Fear Facebook Group  Join the Private Wholly Loved Community Facebook Group What resonated with you most in this episode? Prior to listening to this episode, how might you have described shame? Why might it be helpful or important to recognize how we experience shame physiologically? How does it feel to know we begin to experience shame as early as fifteen months? How often do your thoughts take on a condemning quality? In what areas of your life do you most feel unseen? What are some ways you allow yourself to be seen by God? What is one action step God might be asking you to take, having listened to this episode? See omnystudio.com/listener for privacy information.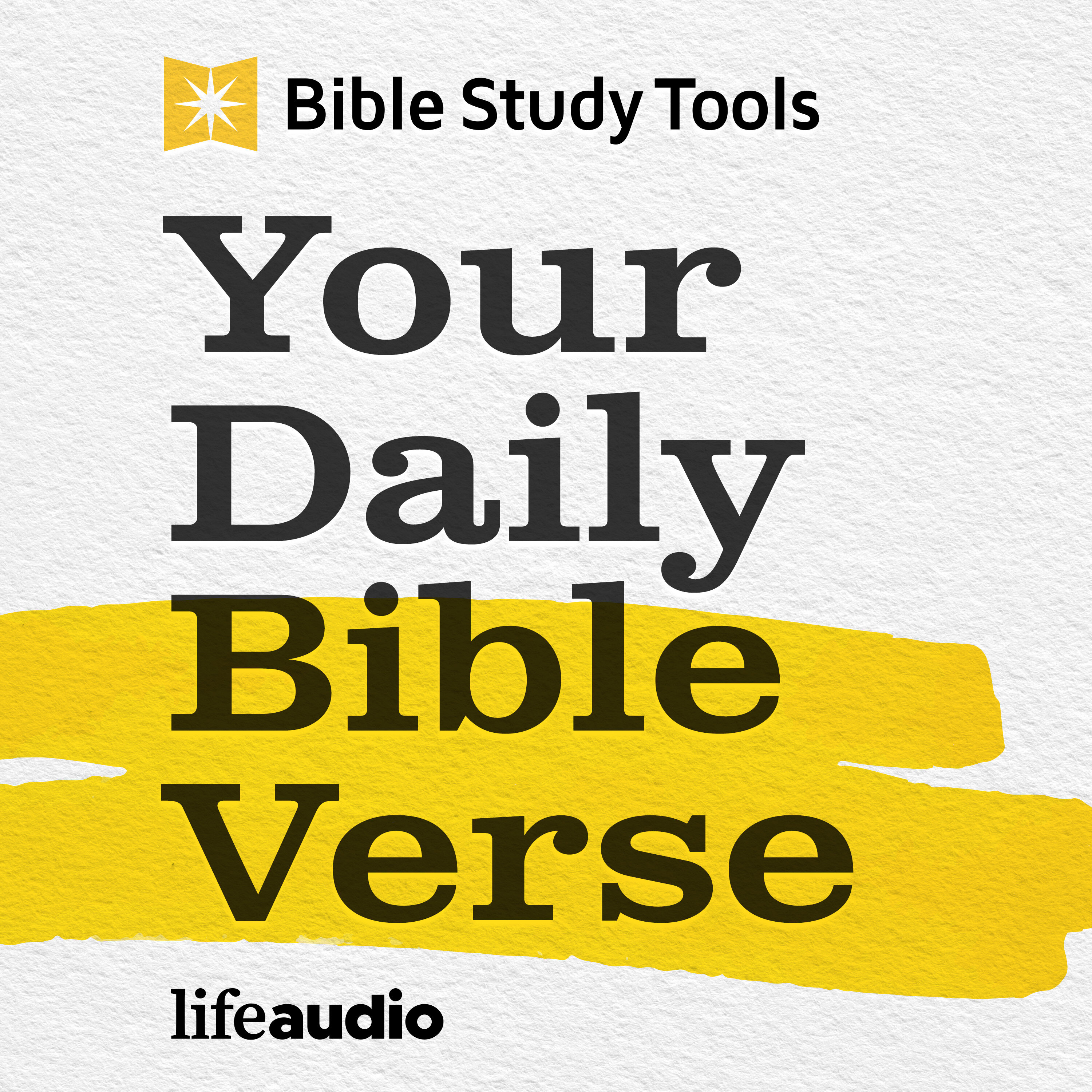 Living Fully Empowered by God (Ephesians 1:19-20)
–
Your Daily Bible Verse
Want to listen without the ads? Become a BibleStudyTools.com PLUS Member today:
https://www.biblestudytools.com/subscribe/
  MEET OUR HOSTS:   JENNIFER SLATTERY is a writer and speaker who hosts the Faith Over Fear podcast. She's addressed women's groups, Bible studies, and writers across the nation. She's the author of Building a Family and numerous other titles and maintains a devotional blog at
https://jenniferslatterylivesoutloud.com
  Follow Jennifer:
https://www.lifeaudio.com/faith-over-fear/
https://www.facebook.com/JenSlatte
https://www.instagram.com/slatteryjennifer/
    CAROL MCCRACKEN is a Christian communicator who teaches women Biblical truths through real-life application and humor to connect them to their God-given purpose. Carol has been a Bible teacher for twenty years and served on church staff and in women's ministry for three decades.   Follow Carol:
https://www.carolmccracken.com/
  REVEREND DR. KYLE NORMAN is the Rector of St. Paul's Cathedral, located in Kamloops BC, Canada.  He holds a doctorate in Spiritual formation and is a sought-after writer, speaker, and retreat leader. His writing can be found at Christianity.com, crosswalk.com, ibelieve.com, Renovare Canada, and many others.  He also maintains his own blog revkylenorman.ca.  He has 20 years of pastoral experience, and his ministry focuses on helping people overcome times of spiritual discouragement.   Follow Rev. Kyle:
https://revkylenorman.ca/See
omnystudio.com/listener for privacy information.