(This first posted on September 14, 2017.)
Every day is a battle—for truth versus deception. For relational intimacy versus isolation. For growth and godliness versus sin and self-destruction. Ultimately, for love toward God and others versus idolatry of self.
This—the battle against self—is by far my greatest battle. This is what threatens to derail me more than any outward casualty or setback I may experience. Self-love leads me toward self-elevation (which is idolatry). Agape love centers me in the will of Christ.
At their root, each of these is a battle between light and darkness.
Two extremes, continually pitted against one another. The only solution? Surrender to Jesus Christ.
It's almost ironic, as I type this this morning, over a week before it will go "live," I am and have been in the throws of this battle, one I thought I'd won but a week prior. And the week before that. And the week before that as I prayerfully "crucify my flesh" as Scripture puts it, asking the Holy Spirit to give me the strength to offer all of me to Him as a living sacrifice (Romans 12:1).
And yet, here I am again, resisting the ugly within me so the pure, honorable, self-sacrificing love of Christ can shine forth.
My battle plan? Prayer and praise as I seek to be filled with more and more of Christ, knowing when that happens, all else will fade away. Because He is my treasure, and this present world is short but eternity is forever.
About five years ago, I spoke to women living in a women and children's shelter in Kansas City, women who had lost nearly everything—their homes, their livelihoods, their self-respect. Some were experiencing the consequences of poor choices. Some were, but not all. Others were simply in a really rough place, likely crying out to God, asking Him why. Why had He allowed them to reach that place?
Did He not see them? Was He deaf to their cries? Had He forgotten them?
Did He not care?
But what if, in fact, His attentive eye was zeroed in on them, in the middle of their darkness, as He shined His love and light through them?
That night, I shared the story of Joseph, a man who, from the very beginning had been given an incredible promise from God—that God would raise him, second to the youngest of twelve sons, to a place of leadership, where the rest of his family would "bow down" to him.
If you're familiar with this account, you know God had much more planned for Joseph than simply familial leadership. But first, Joseph went through some incredibly hard years facing struggles and humiliation that would, quite frankly, send me hiding in by bedroom with the blankets pulled up to my chin and a big ol' bag of tootsie rolls within reach.
You can read his story in its entirety in Genesis 37-51, but to paraphrase, God allowed Joseph to be sold into slavery, dragged to a foreign land where he was stripped of all rights and forced to spend his every waking moment in service to another, and then thrown into prison. And at each step, he was given a choice: focus on himself and all he'd lost or perhaps all he "deserved," (after all, he'd been called, personally, by Creator God!), or surrender and live, 100% in obedience to and for the glory of His Creator.
Because he chose the latter, he shined the light of God in the middle of some incredibly dark places.
I believe this was the battle God had called him to, and make no mistake, it was an intense, moment-by-moment battle! This was also the battle God called Timothy to, as he pastored that church, filled with false teaching and division, in Ephesus. And it's a battle God calls each one of us to, as we stand against discontentment, selfish ambition, and greed—the very attitudes that had caused the false teachers in Ephesus to wreak such destruction (1 Tim. 1:6-7, 6:4-5).
And so, this brings our study full-circle with the reminder that it's all about love. God's kind of love. A love that comes from a pure heart, a clear conscience, and genuine faith.
We can fight many battles in any given day, but the battle that wars within is the most vital, because everything else stems from that. We are most effective when we are most yielded to God's Spirit at work within and through us. He has a plan, a good, victorious plan, for tackling whatever battle is warring around us, and He may (or may not) use us to fight it.
But make no mistake; He's the One who will do the fighting. He's the One who will win the victory. Our role is quite simple—to surrender and obey. If we do anything else, we'll merely be getting in His way.
For those who've been following the 1 Timothy Bible study, this weekend, I encourage you to take time review what you've learned in the previous weeks. Journal what God has shown you, and simply take time to rest at His feet. Make Romans 12:1 your prayer:
Dear Lord, in view of Your mercy, in view of all You've done for me, help me to offer my body—my time, my thoughts, my will; my whole self—to You, as a living sacrifice because of all You have done for me. May that be how I, daily, worship You."
Pray this prayer often, and then wait and see what God does. Wait and see how He uses you to bring healing to the hurting, life to the dead, and sight to the blind.
What resonated most with you in today's post? What inner battle do you tend to fight the most, and what can you do today to strengthen your connection with Christ–the One who has equipped and empowered us for victory? What are some ways you fight the battle against self-love?
Share your thoughts and insights with us, because we can all learn from one another! And make sure to check out the latest Faith Over Fear Podcast episode.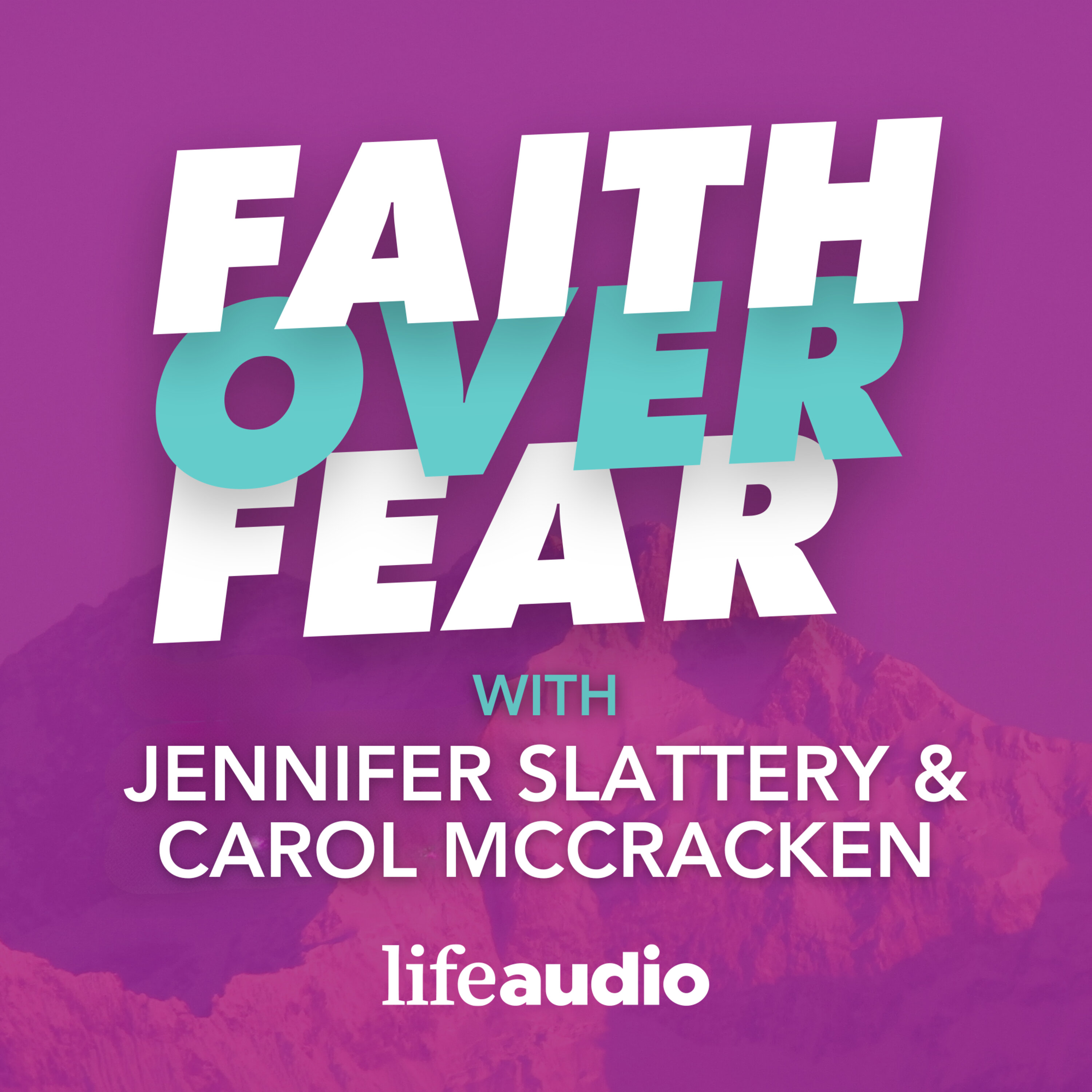 The Courage That Comes When We Know We're Not Alone
–
Faith Over Fear
Our world has become increasingly disconnected, where independence is often emphasized. This, and the past wounding that comes from engaging with imperfect people living in a broken world, can make it challenging to build deep, interconnected and interdependent relationships. We might even begin to believe that we can live life alone. But God invites us to find safe, loving people we can connect with, gain strength from, and experience support when circumstances feel hard and uncertain. In this episode, Wholly Loved's Michelle Lazurek and Jennifer Slattery discuss the courage that can come when we know we're not alone.  (Scroll down for discussion/reflective questions.) Find Michelle: On her website Facebook Instagram Amazon Find Jennifer Slattery: On her website Instagram Facebook Amazon Discussion/Reflective Questions: What resonated with you most in this episode? What are some of the characteristics of healthy relationships? How would you describe "interdependency"? When do you tend to feel you most need the support of others? Who, in addition to God, do you most tend to turn to when you feel overwhelmed or frightened? How can (or has) leaning on others during difficulties help (or helped) increase your strength during stressful times? How can our living deeply connected with others help us experience God's love on a deeper level? What is one action step God might be asking you to take having listened to this episode?  See omnystudio.com/listener for privacy information.
And catch the latest Your Daily Bible Verse podcast episode here: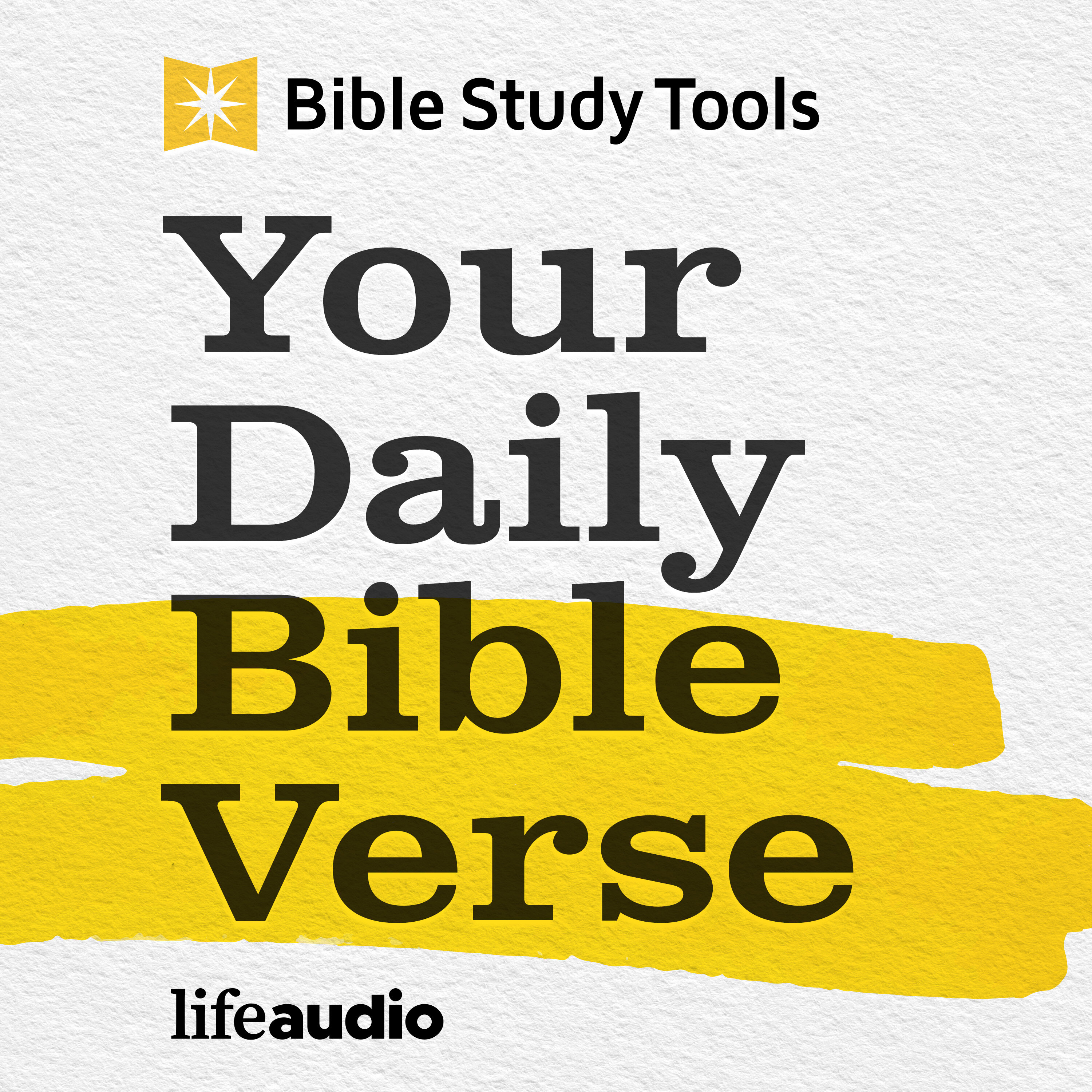 The Secret to Safeguarding Our Faith (Philippians 3:1)
–
Your Daily Bible Verse
Want to listen without the ads? Become a BibleStudyTools.com PLUS Member today:
https://www.biblestudytools.com/subscribe/
  MEET OUR HOSTS:   JENNIFER SLATTERY is a writer and speaker who hosts the Faith Over Fear podcast. She's addressed women's groups, Bible studies, and writers across the nation. She's the author of Building a Family and numerous other titles and maintains a devotional blog at
https://jenniferslatterylivesoutloud.com
  Follow Jennifer:
https://www.lifeaudio.com/faith-over-fear/ 
https://www.facebook.com/JenSlatte
https://www.instagram.com/slatteryjennifer/ 
  CAROL MCCRACKEN is a Christian communicator who teaches women Biblical truths through real-life application and humor to connect them to their God-given purpose. Carol has been a Bible teacher for twenty years and served on church staff and in women's ministry for three decades.   Follow Carol:
https://www.carolmccracken.com/
  REVEREND DR. KYLE NORMAN is the Rector of St. Paul's Cathedral, located in Kamloops BC, Canada.  He holds a doctorate in Spiritual formation and is a sought-after writer, speaker, and retreat leader. His writing can be found at Christianity.com, crosswalk.com, ibelieve.com, Renovare Canada, and many others.  He also maintains his own blog revkylenorman.ca.  He has 20 years of pastoral experience, and his ministry focuses on helping people overcome times of spiritual discouragement.   Follow Rev. Kyle:
https://revkylenorman.ca/
   See omnystudio.com/listener for privacy information.