As a writer and speaker, I'm constantly battling my people-pleasing tendencies and its underlying fear of rejection. One would think this would get easier with the more content I share, and in some ways it does. But in other ways, this inner struggle between self-protection and unhindered obedience seems to have gained momentum. Perhaps because I feel more is at stake. I've also discovered, with increased reach and exposure, often, comes increased backlash. Granted, the positive feedback I receive by far outweighs the ugly emails, messages, or comments. But as much as I hate to admit this, every attack leaves something of a mark.
Sometimes that mark is small, but a temporary annoyance, almost like that pesky fly that buzzes around your plate at the picnic table. Other times, like when the remark comes from someone I care about, they sink a bit deeper, causing worries and anxieties.
Then there are those moments when I wrestle with uncertainty, not knowing what to speak when. Is that jolt in my spirit from God, personal offense, or pride? Is my reluctance and discomfort an indication that God wants me to remain silent, or simply my anxiety rising within? I certainly don't want to add to our world's often mind-numbing noise with yet another humanity-driven post.
In short, in everything I do and say, I want to be Spirit, not Jennifer Slattery, led. That sounds oh-so-spiritual, doesn't it? But living that desire out? That's hard. It takes courage, patience, and a deep and continual reliance on Christ.
When I do that, not only will I find increased clarity regarding when and how to use my voice, but I'll also find the strength and boldness to do so. Even in the face of great danger.
At least, that's my hope and my goal. I want to be so filled with Christ, so surrendered to Him, He alone holds the key to my tongue. I don't want to gauge my obedience on how others might respond or react to me.
I want to publicly, vocally, and courageously live for God, even if that means taking on the rich, the influential, and the powerful, like John the Baptist did, prior to his death. Scripture indicates, at some point, his words captured the attention of Herod the tetrarch who ruled Galilee in the early first century. Mark 6:18-20 tells us that "John had been saying to Herod, 'It is not lawful for you to have your brother's wife.' 19 So Herodias nursed a grudge against John and wanted to kill him. But she was not able to, 20 because Herod feared John and protected him, knowing him to be a righteous and holy man. When Herod heard John, he was greatly puzzled; yet he liked to listen to him.
Notice, John's words weren't light or affirming. He spoke some hard truths. And though he came "in the spirit and power of Elijah" and indeed turned many hearts toward Jesus (Luke 1:17), not everyone responded positively to his message. Some, like Herod, were intrigued, others were changed, and still others, like Herodias, lashed out against him.
When we share truth, we should expect similar results.
But God calls us to share His good news with all people—the angry and the kind, the curious and apathetic—relying on Him and leaving the result to Him.
I'm not there yet. I have moments where I speak with courage and other times when I remain quiet out of insecurity or fear. This is an area I need to grow in. I want to be alert to how God might want to use me and remain ready to respond. I want His voice, not my insecurities or other people's responses, to drive my actions.
What about you? What stood out to you most in John's behavior? Or, if you read the full account (found HERE and HERE), what stood out to you most in the passage? How might God be speaking to you through it?    
For those following along with our chronological Bible reading plan through the New Testament, today's post kicked us off on day one.
Make sure to connect with Jennifer on Facebook and Instagram.
And catch the latest Faith Over Fear podcast episode here: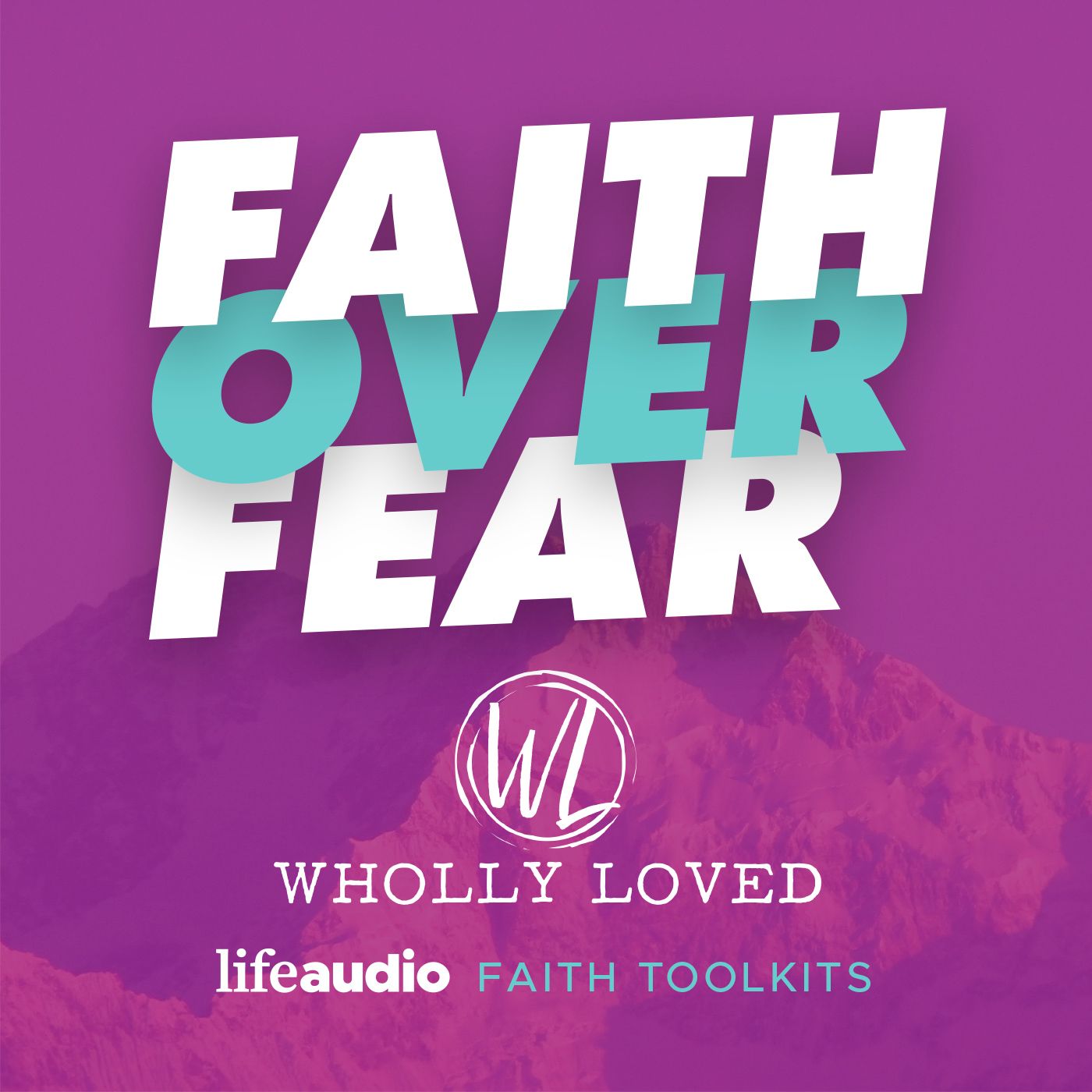 How to Have Peace When God Is Silent – Ep. 110
–
Faith Over Fear
Everything feels easier when we sense God is guiding us. But what do we do when it seems as if God isn't responding to our prayers? During periods of divine silence, we might assume that we have done something to make God angry or turn away from us. If we carry shame and unhealed wounds, we might be tempted to view God's supposed non-response as confirmation of the inner lies that tell us we're worthless, discardable, or a failure. Our assurance grows, however, when we fill those gaps with truth and remember and reflect upon God's heart.In this episode, Jennifer Slattery discusses some of the common assumptions people make during periods of divine silence, what these assumptions reveal, and various truths that can help us stand in the full assurance of God's grace. Resource mentioned:Your Daily Bible Verse podcast, April 5th, 2022:
https://podcasts.apple.com/us/podcast/your-daily-bible-verse/id1477482900Find
Wholly Loved Ministries at:
https://www.WhollyLoved.comJoin
the private Faith Over Fear Facebook Group:
https://www.facebook.com/groups/442736966614671Join
the Private Wholly Loved Community Group (also on Facebook):
https://www.facebook.com/groups/443325386241769Questions:1
. What resonated with you most in today's episode?2. Can you share a time when you felt God wasn't answering your prayers? How did you feel?3. Did you learn anything through that seemingly silent period?4. Why is it important to remind ourselves of God's character and heart toward us?5. During times of silence, why is it important to reflect on God's grace?6. What Scripture passages do you turn to when you wait on God (for answers or intervention)?7. Is there anything you're doing, or not doing, on your end that might drown out God's voice?8. What are some of the ways God speaks to us? (Name as many as you can think of.)9. Why is it important that we consistently read our Bibles?10. What is one action step God is asking you to take after having listened to today's episode?