What happens when you lost a document? One you remember writing, reading to your husband, and setting aside to share here two weeks later, yet you can't remember its title nor seem to find it no matter how many times and ways you search your documents folder?
You re-share a piece from … 2017, updated slightly to make sense when read five years later. Wow, five years. Is it a sign of aging when half a decade seemed to zip by? 
And now, back to our regular programming … or blogging. (And thank you in advance for your grace!)
***
When in the middle of a crisis, one word dominates my mind—help! I'd do anything, give up anything, if only God would come through. But oh how quickly pride and entitlement creep in, once the chaos has passed.
It was maybe ten years ago, we were living in a beautiful, spacious home in a gated community, attended a church we loved, and I spent my days doing what I loved—homeschooling our daughter.
In a flash, everything changed, leaving me scrambling, fearful, and crying out for aid.
Our daughter and I were sitting at the breakfast bar, completing her lessons, when I heard the familiar screech-rumble of the garage door opening. I glanced at the time, finding it strange that my husband would come home so early.
When he walked past me without a word a moment later, heading straight for our bedroom, I knew something was wrong.
I immediately followed.
The defeat I saw in his eyes tore at my heart, but what he said after weakened my knees.
That morning began a six-month bout of unemployment that left us scrambling and me crying out to God, "Help us, please! Fix this."
Then one day, He did. By this point, we'd depleted the last of our savings, and, with all our belongings in storage, we'd moved to a 500 square-foot, furnished, rent-by-the-month apartment. My husband had found temporary contract work while continuing to seek something more permanent.
It's interesting what happens, when life hits hard and everything is reduced to necessity. In that tiny apartment, with its cheap used furniture, paper-thin walls, and stained and torn linoleum, I learned to become content. To rejoice, actually, in what I had. By taking away our big, fancy house and all the other
fluff I'd come to rely on, God granted me an incredible gift—the ability to cherish those things that mattered most—time with my husband and daughter.
So when His aid came and He opened a door for my husband at Union Pacific railroad in Kansas City, MO, I thought I'd arrived. I'd learned my lesson, had found contentment, and could move forward, receiving God's blessings with open hands.
Open hands that, once they quit clinging to Christ, quickly grasped and strived, until my easily-swayed heart became consumed with a sense of entitlement. It started while house hunting. Needless to say, our budget had changed drastically, and the houses our realtor showed us looked much different than the large, newly built home we'd frantically sold in Louisiana. As we toured smaller, older, and less aesthetically appealing homes, a sense of entitlement emerged, initiating an ugly and growing discontentment.
It was as if I'd forgotten all God had done—how He'd held my family together, kept us from debt, and provided for us at just the right time.
I had fallen into the same pattern the Israelites had, after God miraculously freed them from slavery to Egypt, provided for them in the desert, and personally led them, by a pillar of fire by night and a sun-shielding cloud by day, to the Promised Land.
"They forgot what He had done—the great wonders He had shown them" (Psalm 78:11 NLT).
They forgot and became discontent, and their discontentment turned their hearts from God, from the One who saved them, the One who loved them, and who cared for them as a parent for their young.
There's danger in forgetting. Or perhaps I should say, there's incredible power in remembering all God's done. It frees us from entitlement, keeps us humble, grateful, and I believe, surrendered with a heart that's ready to receive whatever God has for us.
Let's talk about this! Do you ever find yourself slipping into a sense of entitlement? Do you notice, when you do, that your discontentment and misery increases? What do you do to stay centered in gratitude and surrender? In what ways has God used life circumstances to purge the sense of entitlement from you? Share your stories, suggestions, and examples with us, because we can all learn from each other!
And make sure to check out the latest Your Daily Bible Verse podcast!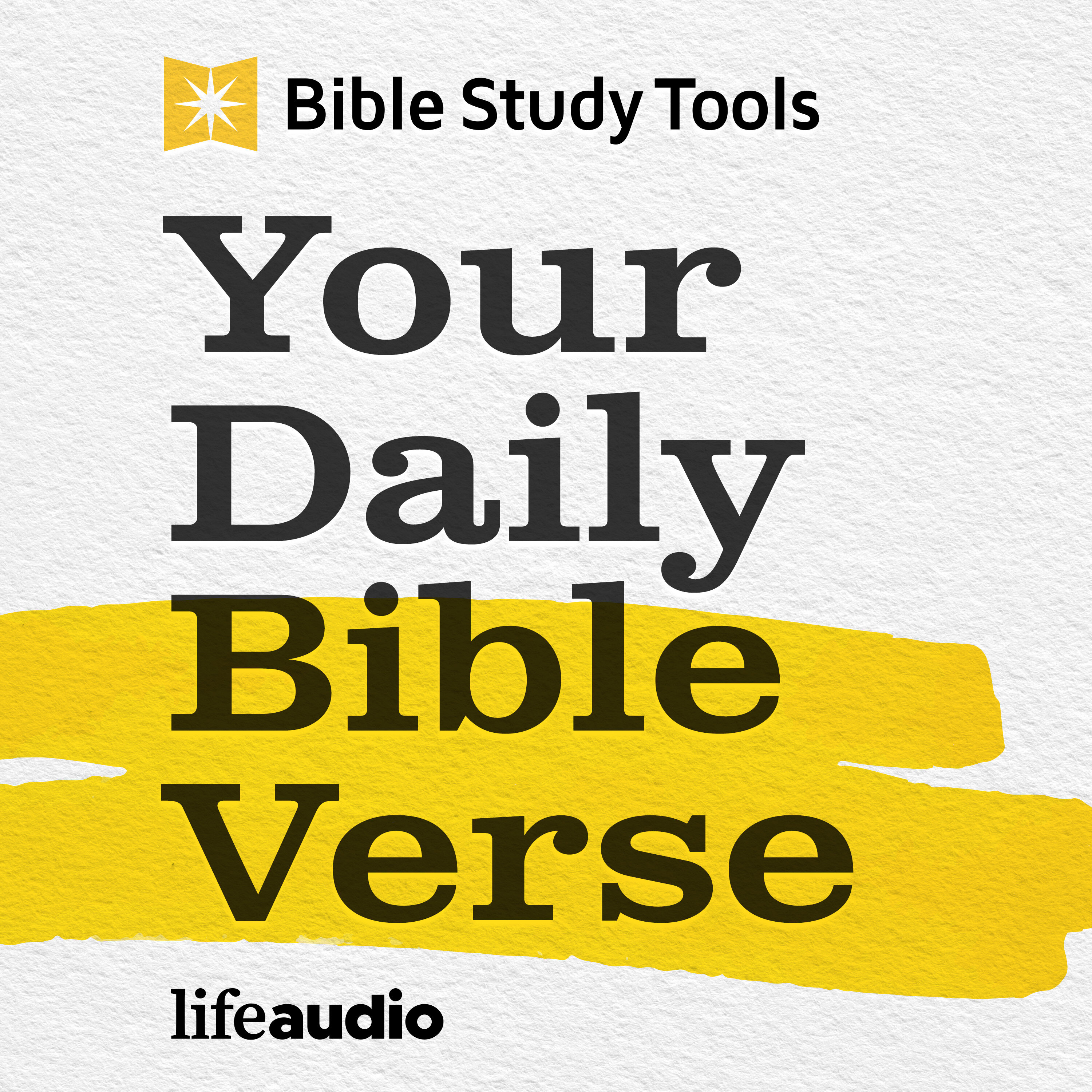 The Peace of Knowing God Holds Our Days (Psalm 139:16)
–
Your Daily Bible Verse
Want to listen without the ads? Become a BibleStudyTools.com PLUS Member today:
https://www.biblestudytools.com/subscribe/
Meet Our Hosts: JENNIFER SLATTERY is a writer and speaker who hosts the Faith Over Fear podcast. She's addressed women's groups, Bible studies, and writers across the nation. She's the author of Building a Family and numerous other titles and maintains a devotional blog at
https://jenniferslatterylivesoutloud.com
Follow Jennifer:
https://www.lifeaudio.com/faith-over-fear/https://www.facebook.com/JenSlattehttps://www.instagram.com/slatteryjennifer/
GRACE FOX has published hundreds of articles and authored 10 books including the award-winning devotional, Finding Hope in Crisis: Devotions for Calm in Chaos. She's a member of the "First 5" writing team for Proverbs 31 Ministries and a regular contributor to Guideposts' Mornings with Jesus. Grace lives aboard a sailboat in Vancouver, British Columbia. Married in 1982, she and her husband celebrate three grown kids and eleven grandchildren. Check out Grace's newest book, Keeping Hope Alive:
https://www.tyndale.com/p/keeping-hope-alive/9781649380517
Subscribe to her weekly devotional blog and monthly update on her website:
http://www.gracefox.com
Follow Grace:Facebook:
http://www.fb.com/gracefox.authorInstagram
:
https://www.instagram.com/graceloewenfox/
 Pinterest:
https://www.pinterest.com/gracefoxauthor
JOSHUA LILLIE is a passionate follower of Jesus, spreadsheet enthusiast, and lover of all kinds of art and music. Joshua has almost a decade of experience in music ministry, and has served both in house church and megachurch environments in pastoral and administrative roles, eager to see every man, woman, and child increasingly surrender their lives to King Jesus. He currently serves on staff with Christ Community Church in Omaha, NE, and as an ordained minister with the Christian & Missionary Alliance, a global denomination of Jesus-followers making Him known among the nations.See omnystudio.com/listener for privacy information.