Have you ever entered an environment that felt contrary to everything you knew and expected? Maybe you started a new job that rewarded you for effort rather than results, but you found it hard to accept this. You kept feeling like you had to achieve, like you were continually falling short. Or maybe you're engaging in a new relationship, one more grace based than you've previously known, and it's challenging to truly settle in.
Our family has witnessed these dynamics in youth we've opened our homes to over the years. All of them have come from rough places and learned a works-and-performance-based way of living. Where one must perform and meet some standard or they'll be cut off.
Perhaps you can relate. Such interactions can make it difficult to understand God's grace.
In Christ, God invites us to make a clean break from our striving; to find freedom through
abiding. The two ways of living can't mix. We are either free or enslaved.
This was the message Christ gave to the Pharisees in today's Bible plan reading passage. In context, He'd called Matthew (Levi), a tax collector, to follow Him. Verse 29 states, "Then Levi held a great banquet for Jesus at his house, and a large crowd of tax collectors and others were eating with them."
As someone who is constantly trying to find ways to reach out to my unchurched friends and neighbors, all I can say to that is, wow, seeker group in the making! I imagine, sitting at that table, surrounded by those He loved deeply, Jesus rejoiced at all the opportunities this meal allowed for connection. Perhaps even for some of them to experience spiritual freedom.
The Pharisees, however, were not pleased. "Why do you eat and drink with tax collectors and sinners?" they asked (v. 30). To which Jesus replied, "It is not the healthy who need a doctor, but the sick. I have not come to call the righteous" –or, perhaps stated another way, those who believe they are righteous—"but sinners to repentance" (v. 31).
Speaking of "righteousness," the conversation immediately focused on the rule-following the Pharisees took such pride in. "They said to Him, 'John's disciples often fast and pray, and so do the disciples of the Pharisees, but yours go on eating and drinking.'"
Jesus responded with an analogy of a wedding feast, stating, "How can the guests of the bridegroom fast while He is with them?" (Mark 2:21). According to David Guzik from the Enduring Word, "Jesus' message was strong and clear: I'm not like the Pharisees or John the Baptist. I am the Messiah, the bridegroom to the people of God. Wherever I am, it is appropriate to have the joy we associate with weddings."
His very presence instituted an entire way, a deeply intimate way, of relating to God.
He emphasized this in the discussion of wineskins that followed. Just as no one would pour new wine into old wineskins, so too they couldn't pour their adherence to the law into God's gift of grace.
Regarding this, Guzik states, "Jesus' point was made clear by these examples. You can't fit His new life into old forms. Jesus traded fasting for feasting; sackcloth and ashes for a robe of righteousness; a spirit of heaviness for a garment of praise; mourning for joy; law for grace."
Such a precious gift. Such a life-giving invitation, one the Pharisees rejected. They wanted to hold tight to their old wineskins, to the law.
They chose striving over thriving, most likely due to pride. And a stubborn refusal to release what they knew, their old ways of living, not understanding Christ offered them something so much better.
Sometimes we fall into those same traps. We try to mix manmade attempts to reach or please God with His precious gift of grace. But legalism and freedom, self-reliance and surrender, don't mix.
We find freedom, in ever-increasing degrees, when we toss out the old wineskins altogether and fully embrace our new life in Christ. That's a process, isn't it? Learning to live in grace? Thankfully God is leading us step by step.
Where are you on this journey? When are you most tempted to reach for your old wineskins—for old ways of living? What is one thing you can do this week to rest deeper in God's grace?
For those following our chronological reading plan through the New Testament, today's devotion kicks this week off with Luke 5:33-39. (You read Matthew and Luke's version of this account last week.)
Some additional encouragement: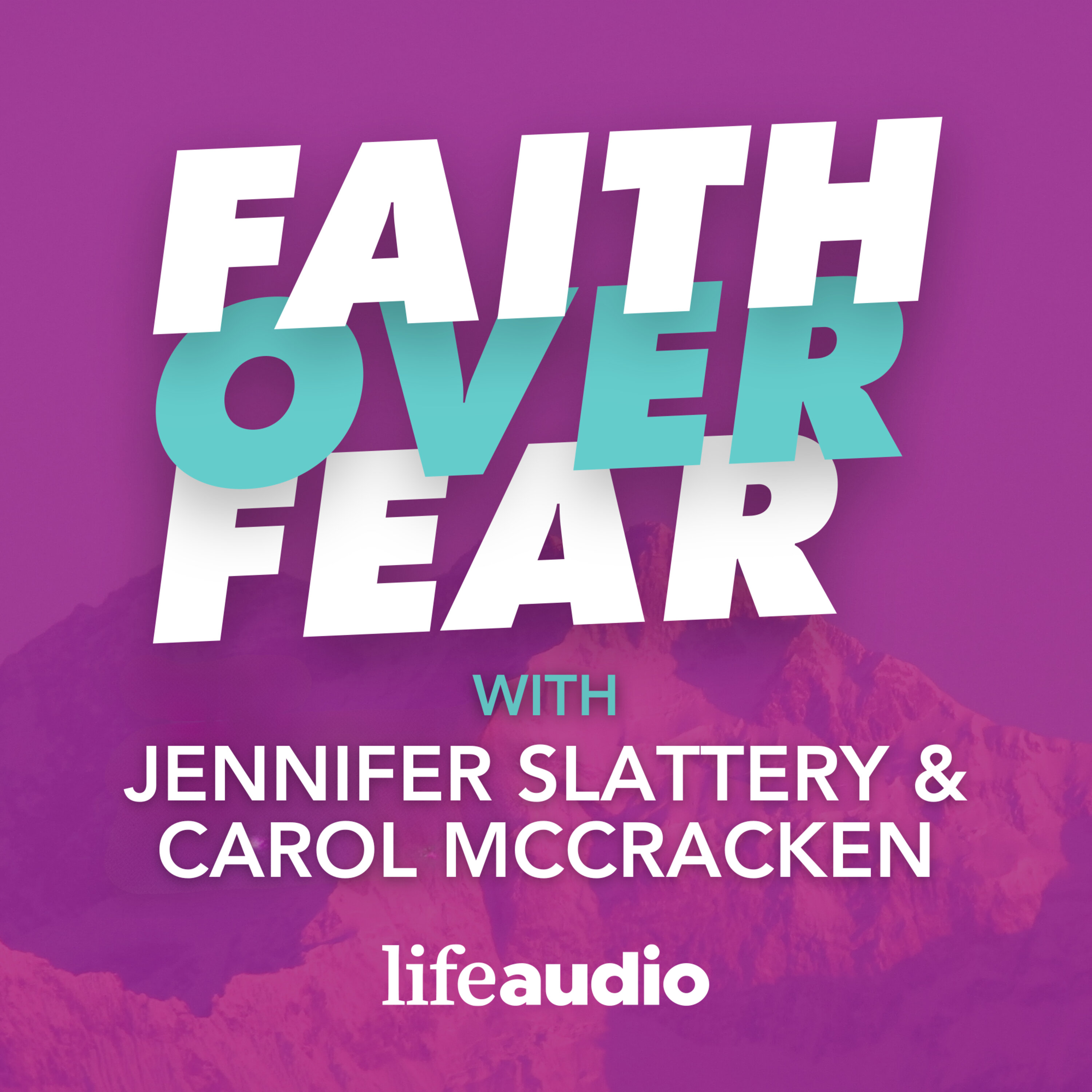 The Cause, Prevalence, and Healing of Soul Shame with Dr. Curt Thompson
–
Faith Over Fear
We all have a God-given and holy desire to be fully known and wholly loved. But while that's what we all want, what we all need, sadly, past wounds can cause us to withdraw and hide. But this only increases our shame. the God who sees us, knows us, and deeply loves us is, at this moment, relentlessly pursuing us and inviting us on a journey of healing. In this episode, Psychiatrist Dr. Curt Thompson, MD, invites us to experience deep healing and connection through Christ's relentless love. (Scroll down for discussion/reflective questions) Resource mentioned: the Soul of Shame: Retelling the Stories We Believe About Ourselves by Dr. Curt Thompson the Being Known Podcast by Dr. Curt Thompson Find Dr. Curt Thompson: On His website Instagram Facebook Amazon Find Jennifer Slattery: On her website Instagram Facebook Amazon Find Wholly Loved: On their website Join the private Faith Over Fear Facebook Group  Join the Private Wholly Loved Community Facebook Group What resonated with you most in this episode? Prior to listening to this episode, how might you have described shame? Why might it be helpful or important to recognize how we experience shame physiologically? How does it feel to know we begin to experience shame as early as fifteen months? How often do your thoughts take on a condemning quality? In what areas of your life do you most feel unseen? What are some ways you allow yourself to be seen by God? What is one action step God might be asking you to take, having listened to this episode? See omnystudio.com/listener for privacy information.