I have a tendency to run ahead of God. I'll sense a call to action and a surge of His Spirit within, then race ahead, without divine clarity on the how. Do you ever do that? Do you ever assume that first nudge is all you need, only to discover, once you've landed in a mess of your own making, that you were missing a few crucial pieces? Details and insight God would've provided, had you had the patience, humility, and self-control to wait?
One Sunday, I came to church super frustrated regarding a particularly confusing and exhausting situation. I'd given of myself sacrificially and persistently, for months, only to encounter ugliness in return. Though I knew, intellectually, the treatment I received had little to do with me, it still stung, and in my hurt, I wanted to retreat. To self-protect and give up. To be done with that particular "assignment" and invest my time, energy, and heart elsewhere.
But then, in the middle of church service, God spoke life and encouragement into my weary and bruised soul and helped me see things more clearly. Through the story of a life changed, He reminded me of the power and persistence of His love and grace.
He reminded me of the cross.
As soon as service concluded, I rushed out–and rushed ahead. The result? I fell out of step with God. And I was reminded that it's not enough to start well, or even to leap forward on the best intentions. If I truly want to honor Christ, to live as His life-giving ambassador, I must allow Him to direct my every step. 
That requires patience, a fierce commitment to surrender, and remaining alert to the unceasing battle within. I know I'm not alone in my relentless fight against myself. In this inner tug-of-war that has me pinging between love and compassion and grace one moment and pride and selfishness the next. Because, apart from Christ, nothing good dwells within me. (Romans 7:18).
Not a drop or a moment.
My only hope? To remain vitally connected and surrendered to Christ. This means I'll have to learn to slow down. To do more listening than speaking, more praying than running.
And a whole lot more seeking and receiving than doing.
In Galatians 5, the apostle Paul phrased it this way: "But I say, walk by the Spirit, and you will not gratify the desires of the flesh" (v. 16, NIV).
I'm reminded of a battle the Israelites faced in Exodus 17. Scripture tells us the Amelekites launched a surprise attack on the nation. In response, Moses sent Joshua and some of their men out to fight while he stood on top of a hill with the "staff of God" in his hands. According to verse 11, "As long as Moses held up his hands, the Israelites were winning, but whenever he lowered his hands, the Amelekites were winning" (v. 11, NIV). Not because his staff held any supernatural power. Rather, through Moses's raised hands, God was teaching the Israelites an important lesson, one you and I must master as well. Victory comes through our continual, moment by moment, reliance on God.
The moment we think we've got everything figured out, the moment we take our eyes off Him, in essence, lowering our staffs, we fail. We experience victory through our surrender–when we raise our arms and keep them raised, so to speak, toward heaven. 
When is it most challenging for you to remain surrendered to the Holy Spirit? What are some ways ways you can remain more consistently surrendered to Him during those challenging circumstances? Share your thoughts with us in the comments below, and connect with Jennifer on Facebook and Instagram.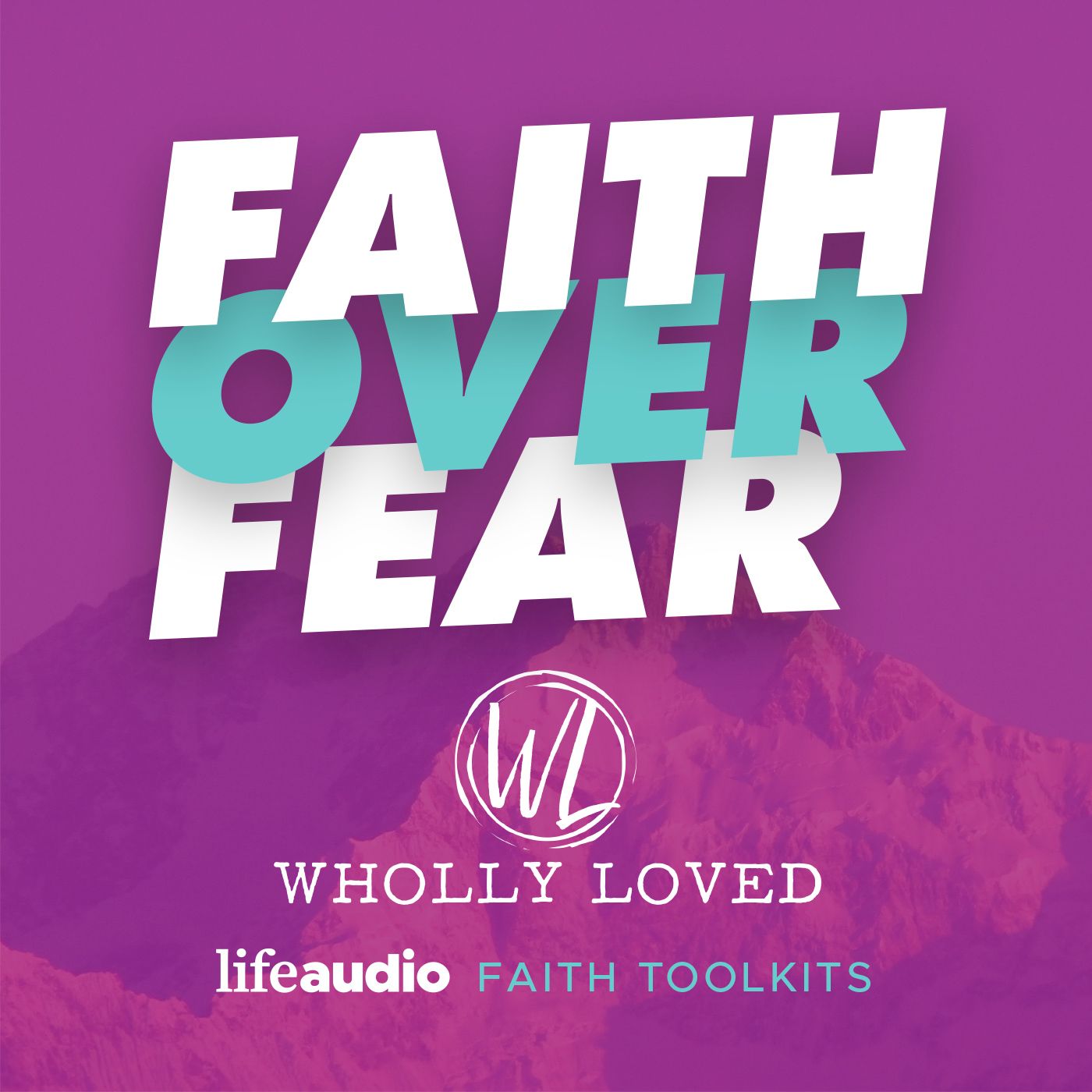 God's Promise to Place The Lonely in Families – Ep. 104
–
Faith Over Fear
Sadly, we live in an increasingly disconnected culture where many people are forced to endure the pain of loneliness. Others, perhaps having felt isolated in the past, have developed a strong fear of loneliness. Still others, due to previous wounds, have come to expect rejection and, out of fear of future hurt, remain in emotional hiding. If any of these scenarios resonate with you, be encouraged: God planted the need for connection deep within the human heart, which means He doesn't want us to live disconnected and He invites us to trust Him to lead us to those with whom we can feel seen, known, and loved. Find the Ephesians Bible Reading plan at:
https://my.bible.com/reading-plans/25255Find
Wholly Loved at:
https://www.WhollyLoved.comFind
out about Wholly Loved's small groups at:
https://whollyloved.com/resources/online-studies/Find
Wholly Loved Ministries at:WhollyLoved.comJoin the private Faith Over Fear Facebook Group:
https://www.facebook.com/groups/442736966614671Join
the Private Wholly Loved Community Group (also on Facebook):
https://www.facebook.com/groups/443325386241769Group
Discussion Questions:1. When have you felt unknown and unseen? 2. Consider your typical interactions. Do you tend to feel rejected or accepted? If you feel rejected, how have past hurts impacted this, if at all?3. When have you felt seen and known? 4. How does it feel to know that God cares about your relationships and doesn't want you to feel alone? 5. If you struggle with loneliness, are there places you can go or clubs you can join in order to build connections? If so, where?6. How would you describe the health of your faith community?7. If you cannot go to people, how can you use technology in order to connect with others? 8. What are some truths you can remind yourself of the next time you feel unvalued and unseen?