By Jodie Bailey
(This post first published HERE.)
I clearly remember the Christmas when I was broken. When I felt like heaven was closed and there was no way God was thinking of me.
It was the same Christmas that Jesus put me back together again and reminded me that He sees me. He sees you. Always.
I was 21, in college, and working part-time processing foreclosures for a real estate attorney. My aunt–who was more like a mother–was dying. My family had gone through a series of faith-challenging events that had left us rattled. I was lonely, scared and, frankly, exhausted. Honestly, I hardly recognized myself.
Needless to say, the week before Christmas I was not feeling the spirit. At all! I was seeking joy in lights and tinsel and gifts, but it simply wasn't there.
The week before Christmas I was not feeling the Christmas spirit. I was seeking joy in lights and tense and gifts, but it simply wasn't there.
Our office adopted a family for Christmas and purchased a small tree which, it turned out, they didn't need. I had our office manager put it in my car so I could deliver it to a friend who couldn't afford one for Christmas, but as I was leaving work, my friend said she didn't want one because the family had chosen to be content with what they had. On top of my already foul mood, the refusal of that tree felt insulting.
So there I was, in full Grinch mode, with a live Christmas tree in my backseat and nowhere to take it.
To add insult to injury, when I got in the car, the gas needle read empty, so I stopped at a station where I almost never stopped. Back then, you had to go inside and pre-pay, so off I went. The guy at the next pump looked at my car and, all Christmas smiles, said, "Hey! Are you headed home to decorate your tree?"
I'm sure he didn't expect my response as I stomped by him. "Nope. I don't even want the thing. You can have it."
When I came back outside, a woman was standing by my car. I'll never forget her. She had long light brown hair and was wearing jeans and a brown sweater. She was maybe ten years older than I was and she looked as tired as I felt. When I walked up, she hesitantly said, "Did I hear you say you were giving away the tree in your car?"
When I offered her my sharp yes, the wildest thing happened.
She started to cry.
Pointing to her car at the next pump over, she said, "I lost my job and just told my kids today that we couldn't afford a tree for Christmas. And here you are, giving one away."
I honestly don't remember if she said anything after that. I was too stunned: literally shocked into silence which, if you know me, rarely happens. I do remember her helping me get the tree out of my backseat and into hers and watching her drive away.
That feeling still hits me when I think about that cloudy, damp, cold evening. A sense of right. Of purpose. Of God never forgetting us and never turning a blind eye to our lives. After all, He says over and over in His Word that He will never leave us or forsake us.
See, I was not my best prayerful self during that time of my life.  I'd prayed and prayed for God to move, but the sickness and death kept coming. I was angry with Him for what I perceived to be His silent indifference. It felt like my family was at the bottom of a pit waiting for someone to bury us. Adding to the pain, I was coming out of a season of personal choices I had never imagined I was capable of making. I felt forsaken, hopeless, and alone: like God had opted to turn away from me.
I often wonder if that lady at the gas station felt the same. Jobless and alone at Christmas, trying to care for her children, possibly with no help in sight. But there, in the fluorescent lights of a suburban gas station, God stopped us both. He made sure we saw one another. He reminded both of us that He is exactly who Hagar proclaimed him to be in Genesis 16:1, "She gave this name to the Lord who spoke to her: 'You are the God who sees me,' for she said, 'I have now seen the One who sees me.'" 
God stopped us both. He made sure we saw one another. He reminded both of us that He is exactly who Hagar proclaimed Him to be in Genesis 16:13.
Sometimes it feels like we're lost in our circumstances or choices, like God has turned His back on us. But He hasn't. Over and over again, He promises never to leave us or forsake us. He says it in Deuteronomy 31:6 and 8, Joshua 1:5, Hebrews 13:5-6… and in so many more verses. My daughter's childhood favorite, Joshua 1:9, says it clearly: "Have I not commanded you? Be strong and courageous. Do not be afraid; do not be discouraged, for the Lord your God will be with you wherever you go."
We might feel alone and unseen, but we never are. Ever! God is always there, always working one step ahead of us, even when we don't see it." Because who'd have ever thought a tree bought for one family would make its way into the hands of a Grinch who God would use to bless another family?
Trust that He sees you and He's at work, even when circumstances seem dire. And that, as He said in Habakkuk 1:5b, "For I am going to do something in your days that you would not believe, even if you were told."
Have you ever felt lost and unseen?  Looking back, can you see how God revealed that He really did see you?  Maybe it was an unexpected phone call or an exceptionally beautiful sunrise. Take a moment to look at those dark times in a different light, searching for those moments when God said, "Hello, dear one. I am right here with you."
Get to Know Jodie:
Jodie Bailey is the USA Today Bestselling author of over twenty inspirational romance novels. She is passionate about writing stories that tell the truth about freedom in Christ. As an Army wife, her favorite heroes to write about are naturally soldiers. She believes that chocolate, coffee, and the beach can cure all ills. Jodie lives in North Carolina with her husband, her kiddo, and a yellow lab who is pretty certain she is the center of the universe.
Visit her online.
Check out her latest release, Captured at Christmas:
An undercover investigation
becomes a mission to keep everyone alive
Undercover with an infantry unit to investigate a theft, military investigator Captain Rachel Blake doesn't expect the holiday assignment to turn into a protection mission. But when Captain Marshall Slater and his little girl are targeted, she blows her cover to help shield them. Can she figure out the assailant's motives and stop the attacks before someone ends up dead?
Buy it HERE.
Make sure to check out the latest Faith Over Fear episode: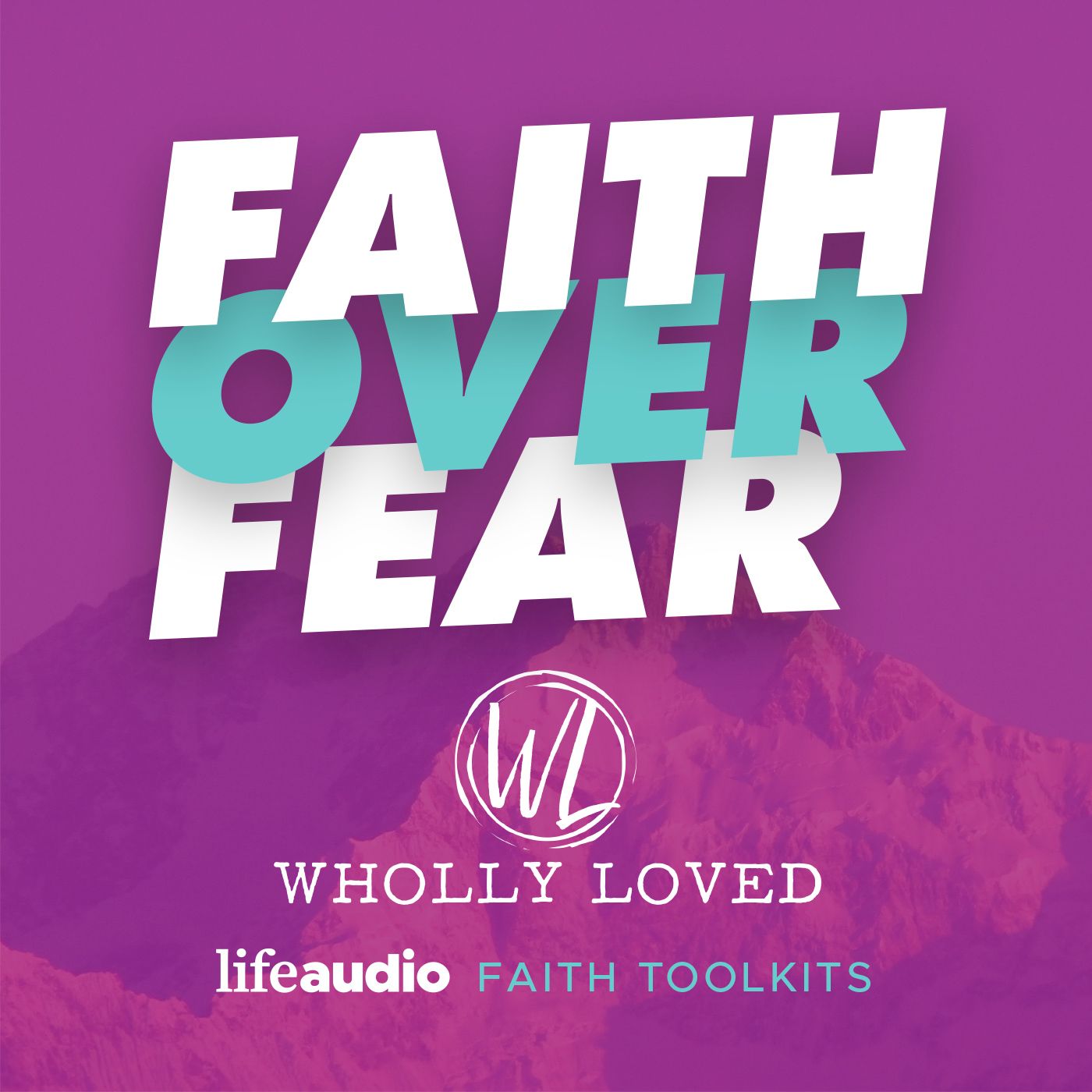 How to Have Peace When God Is Silent – Ep. 110
–
Faith Over Fear
Everything feels easier when we sense God is guiding us. But what do we do when it seems as if God isn't responding to our prayers? During periods of divine silence, we might assume that we have done something to make God angry or turn away from us. If we carry shame and unhealed wounds, we might be tempted to view God's supposed non-response as confirmation of the inner lies that tell us we're worthless, discardable, or a failure. Our assurance grows, however, when we fill those gaps with truth and remember and reflect upon God's heart.In this episode, Jennifer Slattery discusses some of the common assumptions people make during periods of divine silence, what these assumptions reveal, and various truths that can help us stand in the full assurance of God's grace. Resource mentioned:Your Daily Bible Verse podcast, April 5th, 2022:
https://podcasts.apple.com/us/podcast/your-daily-bible-verse/id1477482900Find
Wholly Loved Ministries at:
https://www.WhollyLoved.comJoin
the private Faith Over Fear Facebook Group:
https://www.facebook.com/groups/442736966614671Join
the Private Wholly Loved Community Group (also on Facebook):
https://www.facebook.com/groups/443325386241769Questions:1
. What resonated with you most in today's episode?2. Can you share a time when you felt God wasn't answering your prayers? How did you feel?3. Did you learn anything through that seemingly silent period?4. Why is it important to remind ourselves of God's character and heart toward us?5. During times of silence, why is it important to reflect on God's grace?6. What Scripture passages do you turn to when you wait on God (for answers or intervention)?7. Is there anything you're doing, or not doing, on your end that might drown out God's voice?8. What are some of the ways God speaks to us? (Name as many as you can think of.)9. Why is it important that we consistently read our Bibles?10. What is one action step God is asking you to take after having listened to today's episode?
And the latest Your Daily Bible Verse podcast episode: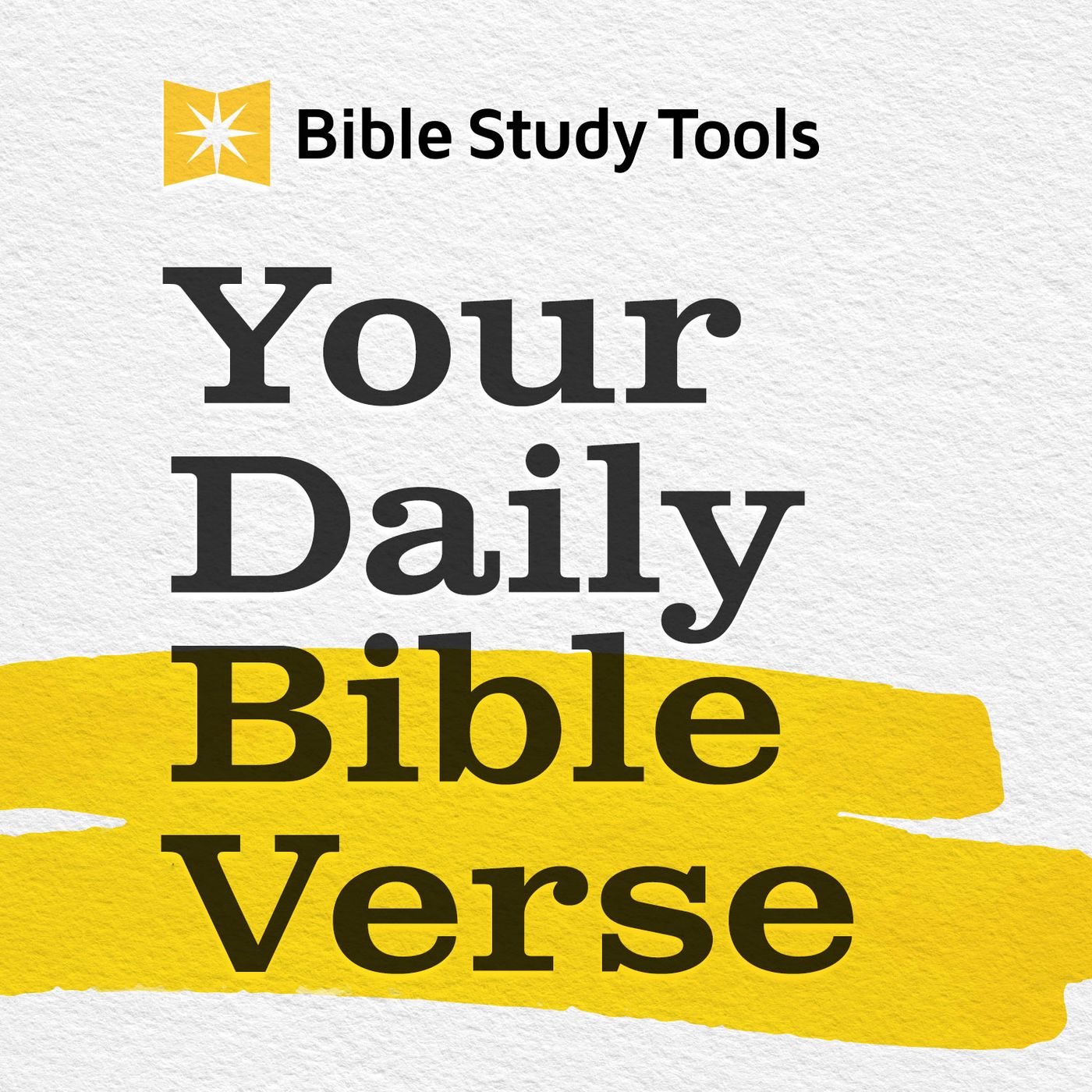 The God Who Stands with Us in Hard Times (Genesis 39:2)
–
Your Daily Bible Verse
Want to listen without the ads? Become a BibleStudyTools.com PLUS Member today:
https://www.biblestudytools.com/subscribe/Meet
Our Hosts:Jennifer Slattery is a writer and speaker who hosts the Faith Over Fear podcast. She's addressed women's groups, Bible studies, and writers across the nation. She's the author of Building a Family and numerous other titles and maintains a devotional blog at https://jenniferslatterylivesoutloud.comFollow Jennifer:
https://www.lifeaudio.com/faith-over-fear/https://www.facebook.com/JenSlattehttps://www.instagram.com/slatteryjennifer/Grace
Fox has published hundreds of articles and authored 10 books including the award-winning devotional, Finding Hope in Crisis: Devotions for Calm in Chaos. She's a member of the "First 5" writing team for Proverbs 31 Ministries and a regular contributor to Guideposts' Mornings with Jesus. Grace lives aboard a sailboat in Vancouver, British Columbia. Married in 1982, she and her husband celebrate three grown kids and eleven grandchildren.Check out Grace's newest book, Keeping Hope Alive:
https://www.tyndale.com/p/keeping-hope-alive/9781649380517Subscribe
to her weekly devotional blog and monthly update on her website: www.gracefox.comFollow Grace:Facebook: www.fb.com/gracefox.authorInstagram: https://www.instagram.com/graceloewenfox/  Pinterest: https://www.pinterest.com/gracefoxauthor
Connect with Jennifer on Facebook and follow her on Instagram.