In many of my conversations with those who are grieving or feel as if they're losing hope, I often hear self-condemnation. I hear them place judgment on their feelings and struggle, and this grieves me because I know how contrary this is to Christ's heart for them. I also know how much harder our journeys become when we view ourselves and our emotions so critically. I've heard it said that much of the anxiety we experience stems from unresolved grief, which I take to mean sorrow pushed down, suppressed, and ignored.
Healing doesn't come from denial or a determination of the will but rather from leaning hard into Jesus and following His lead, however He leads and at whatever pace He deems best.
Walking Through Life's Hardships by Chaka Heinze
Ever since my son died three years ago, I've struggled with some fear of the future.
The crazy thing is I'm a champion of believing and telling people about God's goodness. I will shout from the rooftops that I serve a God who loves me more than anyone else ever could and who proved it once and for all time on the cross.
He has blessed me more than I deserve, surrounded me with incredible people, and held me through the darkest times.
He is God. My Rock. My Fortress. My Redeemer.
And yet too often, I live with a palpable fear of the future God has planned for me.
Not my ultimate future. I know heaven will be glorious. Jesus will right every wrong, and joy will reign. My son, Landen, will greet me with the hugest hug and a smile on those dimpled cheeks.
My heavenly future is secure.
It's my future in the here and now that worries me. Thoughts of what comes next can cause me to recoil within myself and run to safer distractions. 
A valid question might arise in your mind, "If she believes God is who He says He is, why does she struggle with any kind of fear?"
The truth is that in the past our very good and gracious God allowed intense pain in my life. I followed Him, and He led me into painful places. I trusted Him, and He allowed me to endure heartrending sorrow. I praised His name, and He still asked me to experience the very worst thing a parent can endure.

The future brings a possibility of hurt. Even as a follower of Christ, I still live in a broken world, and bad things happen here.

Chaka Heinze
I'm not going to give you a pat answer. Some hurts are deeper than a simple prayer, a casual scripture, or a kind word can reach. There are wounds that God Himself must tend to in His divine sovereignty and in His own time. Mine have been some of those.
I don't have all the answers, but I want to share what I am doing. I have decided to imitate my Jesus.
The Bible says, "And let us run with perseverance the race marked out for us, fixing our eyes on Jesus, the author and perfecter of faith. For the joy set before Him He endured the cross, scorning its shame, and sat down at the right hand of the throne of God. Consider Him who endured such opposition from sinners, so that you will not grow weary and lose heart (Hebrews 12:1-3, NIV)."
What made Jesus leave heaven's perfection to come down to earth and endure a brutal death He didn't deserve for crimes He never committed? We were the joy He clung to on that cursed tree. As He hung there your face and mine were among the pictures He saw in His mind's eye. For Him, rescuing us and getting us safely home was worth sacrificing His everything.
So I have decided in this time of uncertainty—with my future unfolding without my little boy in it—like Jesus, I will fix my eyes on the joy set before me.
Jesus is that joy. With my far-off gaze on Him, I can see Him beyond my fear, pain, and wounds.
I could end this by saying, "Fix your eyes on him." And that would be a good platitude—a healthy goal. But Instead of an answer right now, I want to offer an invitation. I would rather show the things God is teaching me and allow him to use my story to benefit someone else.
I want to offer you a ringside seat and reveal the good, the bad, and the downright ugly of the last few years adjusting to this new reality without my son.
If you are facing fear, hardship, or heartache, perhaps we can walk together on a journey toward Jesus. I would love to join you in prayer and hope for whatever God might be doing in your life right now.
Get to Know Chaka!
Online Engagement: Live Video
Chaka is a gifted author and speaker with Wholly Loved Ministries. She is a wife and mother of five who is intimately familiar with God's love and faithfulness during times of struggle. The loss of her eleven-year-old son in 2018 served to increase her heart for encouraging and mentoring women facing hardships in their lives. Chaka is active in her local church, serves as a MOPS mentor, and is eager to glorify God with her writing. Find her at https://www.chakaheinze.com/
Listen to her grief journey Faith Over Fear episode 78 titled the Courage to Grieve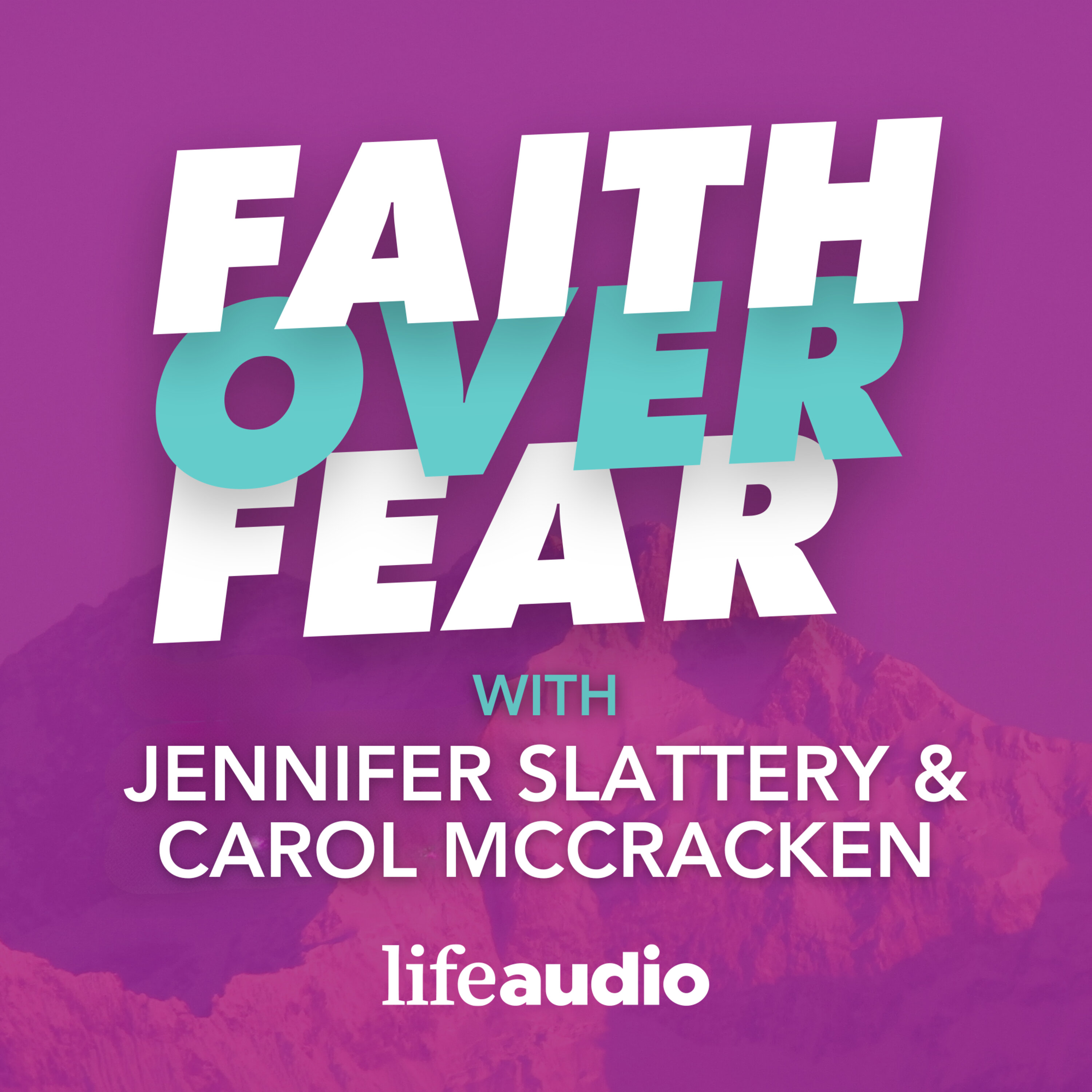 The Cause, Prevalence, and Healing of Soul Shame with Dr. Curt Thompson
–
Faith Over Fear
We all have a God-given and holy desire to be fully known and wholly loved. But while that's what we all want, what we all need, sadly, past wounds can cause us to withdraw and hide. But this only increases our shame. the God who sees us, knows us, and deeply loves us is, at this moment, relentlessly pursuing us and inviting us on a journey of healing. In this episode, Psychiatrist Dr. Curt Thompson, MD, invites us to experience deep healing and connection through Christ's relentless love. (Scroll down for discussion/reflective questions) Resource mentioned: the Soul of Shame: Retelling the Stories We Believe About Ourselves by Dr. Curt Thompson the Being Known Podcast by Dr. Curt Thompson Find Dr. Curt Thompson: On His website Instagram Facebook Amazon Find Jennifer Slattery: On her website Instagram Facebook Amazon Find Wholly Loved: On their website Join the private Faith Over Fear Facebook Group  Join the Private Wholly Loved Community Facebook Group What resonated with you most in this episode? Prior to listening to this episode, how might you have described shame? Why might it be helpful or important to recognize how we experience shame physiologically? How does it feel to know we begin to experience shame as early as fifteen months? How often do your thoughts take on a condemning quality? In what areas of your life do you most feel unseen? What are some ways you allow yourself to be seen by God? What is one action step God might be asking you to take, having listened to this episode? See omnystudio.com/listener for privacy information.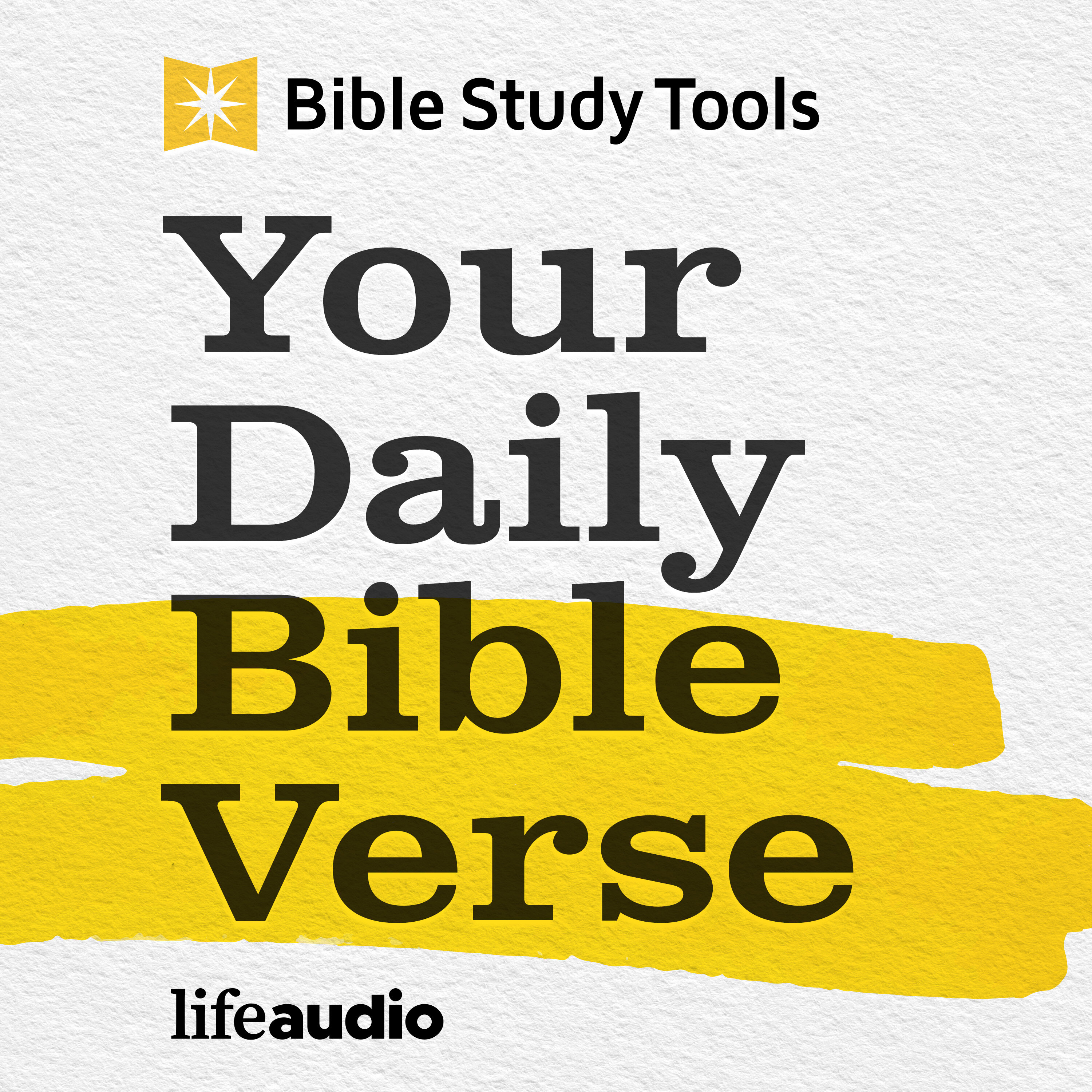 The Staying Power of God's Call (Genesis 20:7)
–
Your Daily Bible Verse
Want to listen without the ads? Become a BibleStudyTools.com PLUS Member today:
https://www.biblestudytools.com/subscribe/
  MEET OUR HOSTS:   JENNIFER SLATTERY is a writer and speaker who hosts the Faith Over Fear podcast. She's addressed women's groups, Bible studies, and writers across the nation. She's the author of Building a Family and numerous other titles and maintains a devotional blog at
https://jenniferslatterylivesoutloud.com
  Follow Jennifer:
https://www.lifeaudio.com/faith-over-fear/
https://www.facebook.com/JenSlatte
https://www.instagram.com/slatteryjennifer/
    CAROL MCCRACKEN is a Christian communicator who teaches women Biblical truths through real-life application and humor to connect them to their God-given purpose. Carol has been a Bible teacher for twenty years and served on church staff and in women's ministry for three decades.   Follow Carol:
https://www.carolmccracken.com/
  REVEREND DR. KYLE NORMAN is the Rector of St. Paul's Cathedral, located in Kamloops BC, Canada.  He holds a doctorate in Spiritual formation and is a sought-after writer, speaker, and retreat leader. His writing can be found at Christianity.com, crosswalk.com, ibelieve.com, Renovare Canada, and many others.  He also maintains his own blog revkylenorman.ca.  He has 20 years of pastoral experience, and his ministry focuses on helping people overcome times of spiritual discouragement.   Follow Rev. Kyle:
https://revkylenorman.ca/See
omnystudio.com/listener for privacy information.