In many of my conversations with those who are grieving or feel as if they're losing hope, I often hear self-condemnation. I hear them place judgment on their feelings and struggle, and this grieves me because I know how contrary this is to Christ's heart for them. I also know how much harder our journeys become when we view ourselves and our emotions so critically. I've heard it said that much of the anxiety we experience stems from unresolved grief, which I take to mean sorrow pushed down, suppressed, and ignored.
Healing doesn't come from denial or a determination of the will but rather from leaning hard into Jesus and following His lead, however He leads and at whatever pace He deems best.
Walking Through Life's Hardships by Chaka Heinze
Ever since my son died three years ago, I've struggled with some fear of the future.
The crazy thing is I'm a champion of believing and telling people about God's goodness. I will shout from the rooftops that I serve a God who loves me more than anyone else ever could and who proved it once and for all time on the cross.
He has blessed me more than I deserve, surrounded me with incredible people, and held me through the darkest times.
He is God. My Rock. My Fortress. My Redeemer.
And yet too often, I live with a palpable fear of the future God has planned for me.
Not my ultimate future. I know heaven will be glorious. Jesus will right every wrong, and joy will reign. My son, Landen, will greet me with the hugest hug and a smile on those dimpled cheeks.
My heavenly future is secure.
It's my future in the here and now that worries me. Thoughts of what comes next can cause me to recoil within myself and run to safer distractions. 
A valid question might arise in your mind, "If she believes God is who He says He is, why does she struggle with any kind of fear?"
The truth is that in the past our very good and gracious God allowed intense pain in my life. I followed Him, and He led me into painful places. I trusted Him, and He allowed me to endure heartrending sorrow. I praised His name, and He still asked me to experience the very worst thing a parent can endure.

The future brings a possibility of hurt. Even as a follower of Christ, I still live in a broken world, and bad things happen here.

Chaka Heinze
I'm not going to give you a pat answer. Some hurts are deeper than a simple prayer, a casual scripture, or a kind word can reach. There are wounds that God Himself must tend to in His divine sovereignty and in His own time. Mine have been some of those.
I don't have all the answers, but I want to share what I am doing. I have decided to imitate my Jesus.
The Bible says, "And let us run with perseverance the race marked out for us, fixing our eyes on Jesus, the author and perfecter of faith. For the joy set before Him He endured the cross, scorning its shame, and sat down at the right hand of the throne of God. Consider Him who endured such opposition from sinners, so that you will not grow weary and lose heart (Hebrews 12:1-3, NIV)."
What made Jesus leave heaven's perfection to come down to earth and endure a brutal death He didn't deserve for crimes He never committed? We were the joy He clung to on that cursed tree. As He hung there your face and mine were among the pictures He saw in His mind's eye. For Him, rescuing us and getting us safely home was worth sacrificing His everything.
So I have decided in this time of uncertainty—with my future unfolding without my little boy in it—like Jesus, I will fix my eyes on the joy set before me.
Jesus is that joy. With my far-off gaze on Him, I can see Him beyond my fear, pain, and wounds.
I could end this by saying, "Fix your eyes on him." And that would be a good platitude—a healthy goal. But Instead of an answer right now, I want to offer an invitation. I would rather show the things God is teaching me and allow him to use my story to benefit someone else.
I want to offer you a ringside seat and reveal the good, the bad, and the downright ugly of the last few years adjusting to this new reality without my son.
If you are facing fear, hardship, or heartache, perhaps we can walk together on a journey toward Jesus. I would love to join you in prayer and hope for whatever God might be doing in your life right now.
Get to Know Chaka!
Online Engagement: Live Video
Chaka is a gifted author and speaker with Wholly Loved Ministries. She is a wife and mother of five who is intimately familiar with God's love and faithfulness during times of struggle. The loss of her eleven-year-old son in 2018 served to increase her heart for encouraging and mentoring women facing hardships in their lives. Chaka is active in her local church, serves as a MOPS mentor, and is eager to glorify God with her writing. Find her at https://www.chakaheinze.com/
Listen to her grief journey Faith Over Fear episode 78 titled the Courage to Grieve
Raising Resilient Kids (With Helen Smallbone) – Ep. 122
–
Faith Over Fear
If you're a parent, grandparent, guardian, or in some way involved with raising children in today's rapidly changing world, you may worry about their ability to stand strong amidst all of life's impending storms. How can you build within them the character and strength that will allow them not only to survive but to thrive. In this episode, Helen Smallbone, "mum" to 7 creative children, including artists for King and Country and Rebecca St. James, shares ways God used her family's most challenging circumstances to strengthen their bonds, deepen her children's faith, and increase their resiliency. (Scroll down to find the group discussion questions)Find Helen at:
https://www.instagram.com/helensmallbone/https://www.facebook.com/helenjsmallbonehttps://www.amazon.com/Helen-Smallbone/e/B09M2KKNNPFind
the ministry she co-founded at:
https://www.accessmore.com/pd/MumLife-Community
Resource referenced: Behind the Lights: The Extraordinary Adventure of a Mum and Her Family Find Jennifer at:
https://jenniferslatterylivesoutloud.comhttps://www.instagram.com/avapennington3/https://www.facebook.com/profile.php?id=100083247680572Find
Wholly Loved Ministries at:WhollyLoved.comJoin the private Faith Over Fear Facebook Group:
https://www.facebook.com/groups/442736966614671Join
the Private Wholly Loved Community Group (also on Facebook):
https://www.facebook.com/groups/443325386241769Group
Discussion Questions:1.What resonated with you most in today's episode?2.When has God used a time of uncertainty to strengthen your faith?3.In what ways can times of adversity lead to stronger relationships?4.Why might hard work serve as an important element in a child's growth?5.How can developing and maintaining strong community ties help strengthen your family?6.How can developing and maintaining strong community ties increase your children's resiliency?7.How readily do you seek God's guidance for day-to-day struggles?8.How can sheltering our children potentially harm them?9.What is one action step God might be asking you to take this week based on what you heard in this podcast episode?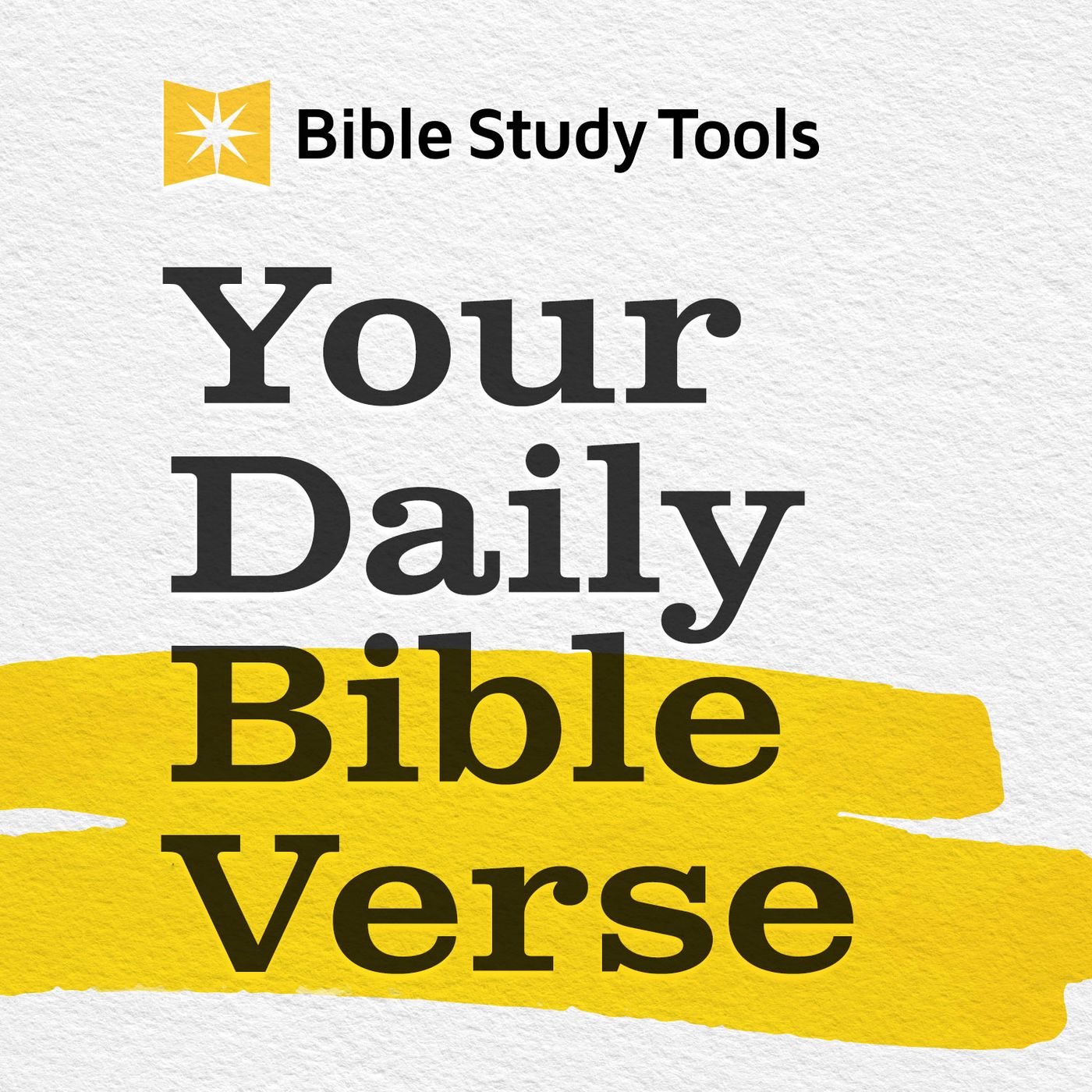 Want to listen without the ads? Become a BibleStudyTools.com PLUS Member today:
https://www.biblestudytools.com/subscribe/Meet
Our Hosts:JENNIFER SLATTERY is a writer and speaker who hosts the Faith Over Fear podcast. She's addressed women's groups, Bible studies, and writers across the nation. She's the author of Building a Family and numerous other titles and maintains a devotional blog at https://jenniferslatterylivesoutloud.comFollow Jennifer:
https://www.lifeaudio.com/faith-over-fear/https://www.facebook.com/JenSlattehttps://www.instagram.com/slatteryjennifer/GRACE
FOX has published hundreds of articles and authored 10 books including the award-winning devotional, Finding Hope in Crisis: Devotions for Calm in Chaos. She's a member of the "First 5" writing team for Proverbs 31 Ministries and a regular contributor to Guideposts' Mornings with Jesus. Grace lives aboard a sailboat in Vancouver, British Columbia. Married in 1982, she and her husband celebrate three grown kids and eleven grandchildren.Check out Grace's newest book, Keeping Hope Alive:
https://www.tyndale.com/p/keeping-hope-alive/9781649380517Subscribe
to her weekly devotional blog and monthly update on her website: www.gracefox.comFollow Grace:Facebook: www.fb.com/gracefox.authorInstagram: https://www.instagram.com/graceloewenfox/  Pinterest: https://www.pinterest.com/gracefoxauthorQUINNISE PETTWAY is a writer, facilitator, Licensed Professional Counselor, wife, and mother whose mission is to help Christians encounter and embrace God as Father and walk boldly as His beloved children. She's the author of A Glimpse of Our Father: Lessons Parenthood Reveals for All of God's Children and hosts a weekly small group called "Gathering For A Glimpse" where she journeys with participants through the book to dive deeper into the heart of our heavenly Father.Follow Quinnise:Website-
https://aglimpseofourfather.com/Facebook
–
https://www.facebook.com/aglimpseofourfatherInstagram
:
https://www.instagram.com/quinnisepettway/Check
out her YouVersion Bible App Devotional Plan (Inspired by full book) A Glimpse of Our Father: A 5-Day Devotional Plan for All of God's Children:
http://bible.us/r/82JJOSHUA
LILLIE is a passionate follower of Jesus, spreadsheet enthusiast, and lover of all kinds of art and music. Joshua has almost a decade of experience in music ministry, and has served both in house church and megachurch environments in pastoral and administrative roles, eager to see every man, woman, and child increasingly surrender their lives to King Jesus.He currently serves on staff with Christ Community Church in Omaha, NE, and as an ordained minister with the Christian & Missionary Alliance, a global denomination of Jesus-followers making Him known among the nations.