(This first posted in 2018.)
We all have an idea of who we want to be, who we think we are, and who, in Christ, we're becoming. Sometimes those "identities" contradict one another, leaving us feeling confused, frustrated, and defeated. If you've entrusted your life to Jesus, Ephesians 2:10 says you're His masterpieces, handcrafted for a specific purpose, planned before you took our first breath. As my guest today illustrates, the more we allow God to chisel and mold us, the more we discover who we truly are–who God created us to be.
Becoming What God Desires
by Katie Clark.
It's hard to live as the person God created me to be. Sometimes this contradicts who I think I am. Other times, discovering her involves pain and heartache. I criticize, talk down to myself, and obsess over all my failures.
Broken dreams, failed plans, and unexpected roadblocks have diverted my vision and altered my steps. Instead, I find myself on a different path—the one God put me on.
I'm slowly learning how to be whom God designed instead of the person I thought I would be. I'm also learning, even in my broken places, I'm still the person I always thought I was. I'm broken and
whole. Broken because of the path my life has taken, but whole because of how Jesus put me back together.
I struggle with knowing whether I can be both at once, but I know it's true because I've lived it. 1 Peter 2:9 tells me I'm chosen, whether I feel this or not. Daily Bible reading, devotions, and prayer time are my most trusted means of coming to terms with who God made me to be.
But I've also found being this person—this broken yet whole person who struggles with grief and pain—allows me to connect with others in a way I never knew was possible before. I can see the brokenness in others now, and I want to help them. I believe serving others can bring healing and wholeness in a way nothing else can.
I still struggle with self-degradation and living in regret. Questioning all my choices that led me to this place. But through a gentle walk with God I'm learning I don't have to listen to those negative voices in my head. I can stand boldly in Christ and be the person He fashions me into each day.
What about you? How do you find strength and courage to step into God's role for your life? What are some ways you combat negative, self-defeating thought patterns? Share your thoughts, tips, and examples with us in the comments below, because we can all learn from and encourage one another!
***
Before you go, make sure to sign up for Jennifer's free quarterly newsletter (HERE)!
You'll receive great content sent directly to your inbox (a short story, devotion, recipe, and more)
along with a free, 36-lesson study (ebook) based on 1 Timothy (sent separately via a clickable link in the follow-up welcome letter). Note: If you signed up for her newsletter but never received your free ebook, please contact me HERE.
Want Jennifer or one of her team members to come speak at your next women's event? Contact her HERE. 
Get to know Katie!
Katie Clark started reading fantastical stories in grade school and her love for books never died. Today she reads in all genres; her only requirement is an awesome story! She writes adult inspirational romance, including her novel Securing The Handyman's Heart, and her Christmas novel Radio Wave Romance. She also writes young adult speculative fiction, including her romantic fantasy novel, The Rejected Princess, her supernatural survival novel, Shadowed Eden, and her dystopian Enslaved Series. You can connect with her at her website, on Facebook, or on Twitter.
Check out her latest release, The Rejected Princess:
When Princess Roanna Hamilton's parents arrange a marriage with a prince of Dawson's Edge—the
mysterious and backwards kingdom to the south—Roanna reluctantly agrees. But when Roanna is introduced to Dawson's royal family, strange mind-bending anomalies are awakened within her, and she discovers the Dawsonian royal family holds secrets of their own. With threats growing daily, Roanna comes to realize the danger she is in. If Roanna is to save herself and her future, she must stall her marriage and squelch the growing rebellion—all while discovering how deeply her power runs.
Before you leave, make sure to catch the latest Your Daily Bible Verse podcast episode.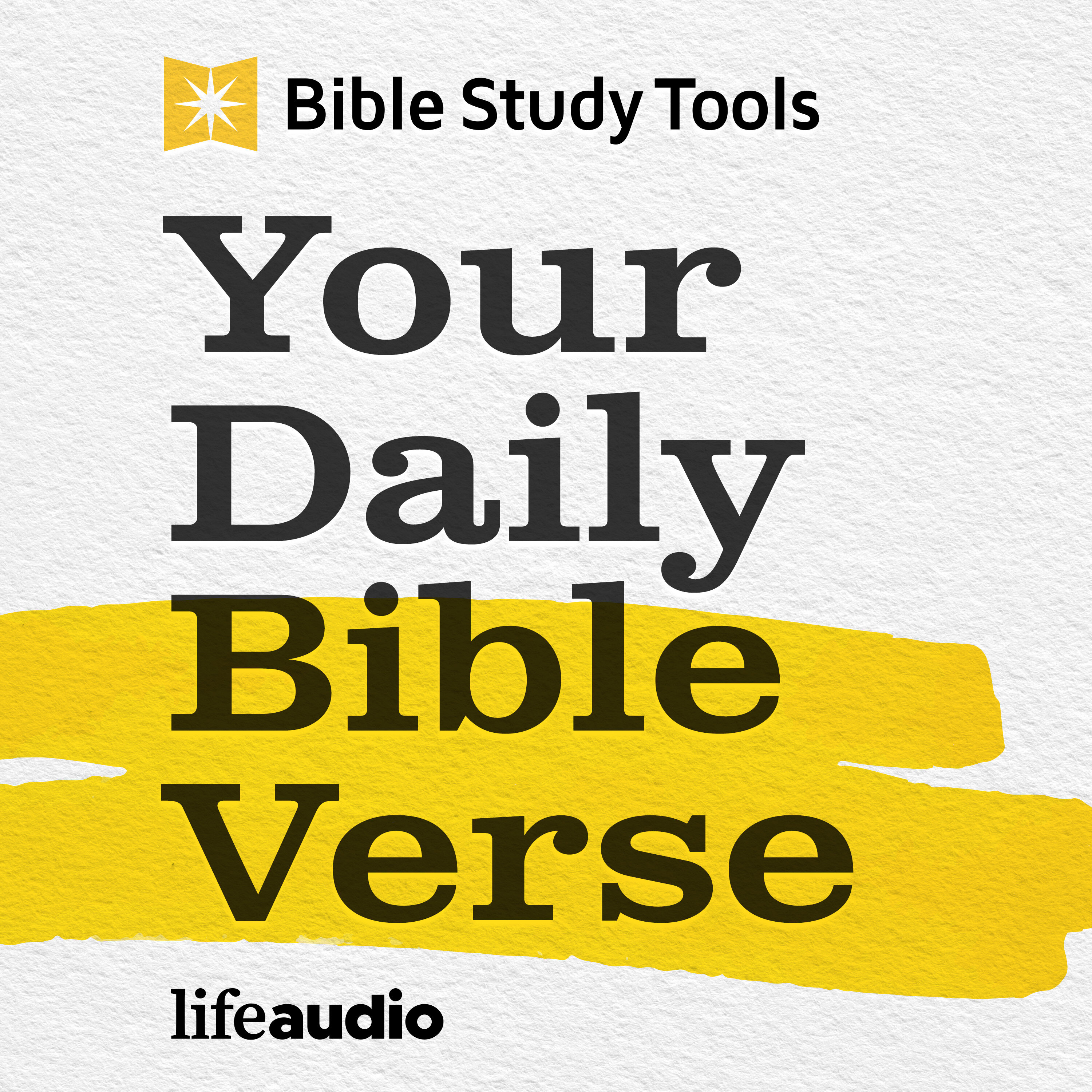 The Peace of Knowing God Holds Our Days (Psalm 139:16)
–
Your Daily Bible Verse
Want to listen without the ads? Become a BibleStudyTools.com PLUS Member today:
https://www.biblestudytools.com/subscribe/
Meet Our Hosts: JENNIFER SLATTERY is a writer and speaker who hosts the Faith Over Fear podcast. She's addressed women's groups, Bible studies, and writers across the nation. She's the author of Building a Family and numerous other titles and maintains a devotional blog at
https://jenniferslatterylivesoutloud.com
Follow Jennifer:
https://www.lifeaudio.com/faith-over-fear/https://www.facebook.com/JenSlattehttps://www.instagram.com/slatteryjennifer/
GRACE FOX has published hundreds of articles and authored 10 books including the award-winning devotional, Finding Hope in Crisis: Devotions for Calm in Chaos. She's a member of the "First 5" writing team for Proverbs 31 Ministries and a regular contributor to Guideposts' Mornings with Jesus. Grace lives aboard a sailboat in Vancouver, British Columbia. Married in 1982, she and her husband celebrate three grown kids and eleven grandchildren. Check out Grace's newest book, Keeping Hope Alive:
https://www.tyndale.com/p/keeping-hope-alive/9781649380517
Subscribe to her weekly devotional blog and monthly update on her website:
http://www.gracefox.com
Follow Grace:Facebook:
http://www.fb.com/gracefox.authorInstagram
:
https://www.instagram.com/graceloewenfox/
 Pinterest:
https://www.pinterest.com/gracefoxauthor
JOSHUA LILLIE is a passionate follower of Jesus, spreadsheet enthusiast, and lover of all kinds of art and music. Joshua has almost a decade of experience in music ministry, and has served both in house church and megachurch environments in pastoral and administrative roles, eager to see every man, woman, and child increasingly surrender their lives to King Jesus. He currently serves on staff with Christ Community Church in Omaha, NE, and as an ordained minister with the Christian & Missionary Alliance, a global denomination of Jesus-followers making Him known among the nations.See omnystudio.com/listener for privacy information.