May you personally experience Christ as each of these this Christmas.
Prayer prompt:
Jesus, help me experience You and Your love. Help me to sense Your presence throughout the day and to pause to acknowledge this. Help me to experience the soul-deep peace of complete absolution, knowing through faith in You, that I am lavished, surrounded, and completely covered by Your grace. Help me to worship You from a trust-filled, fully yielded heart that I may, daily and progressively, experience Your gift of life. True and vibrant life. And thank You for seeing my need and coming to dwell with me and to remove everything that hinders my relationship with You, God the Father, and God the Holy Spirit. In Your victorious Name I pray, amen.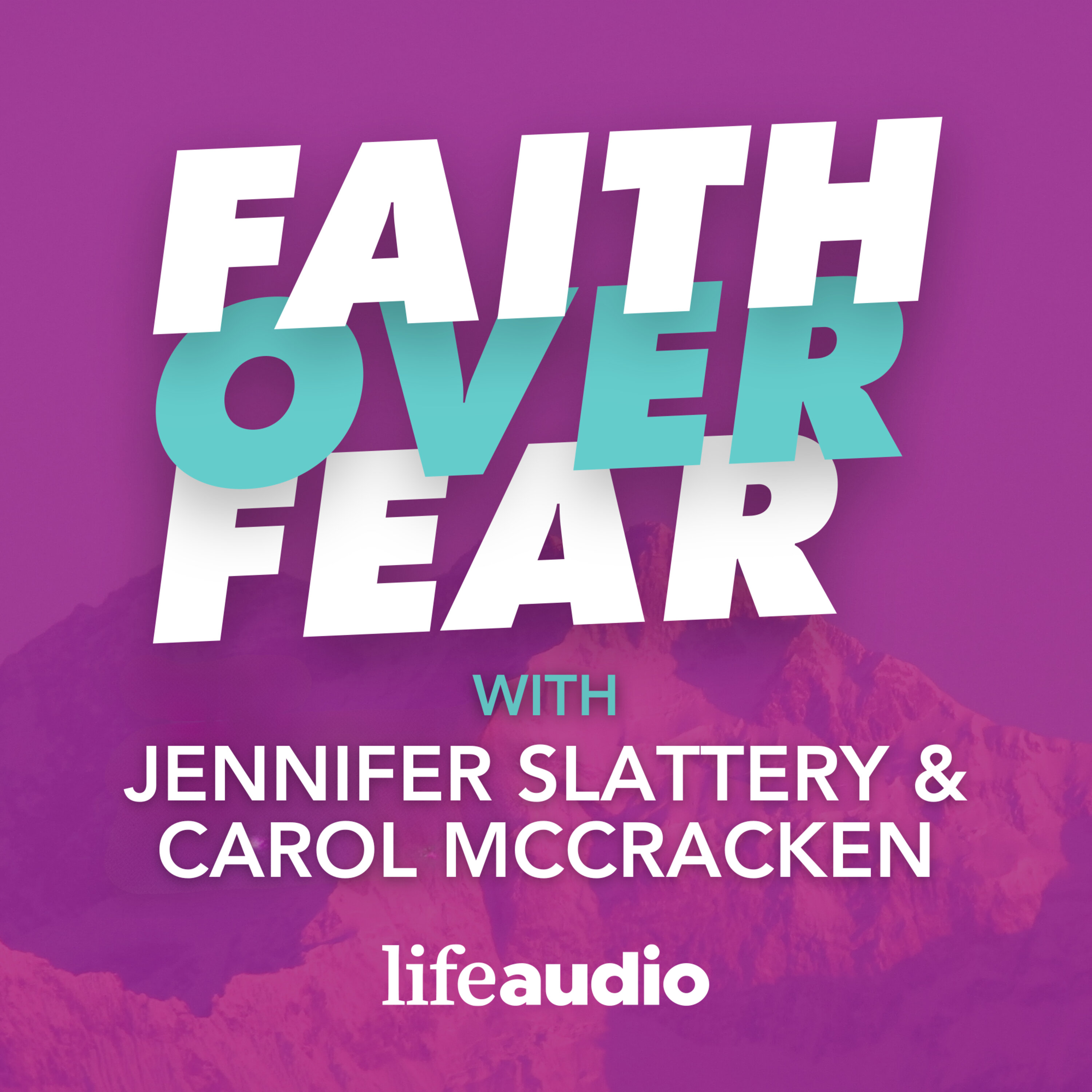 The Courage That Comes When We Know We're Not Alone
–
Faith Over Fear
Our world has become increasingly disconnected, where independence is often emphasized. This, and the past wounding that comes from engaging with imperfect people living in a broken world, can make it challenging to build deep, interconnected and interdependent relationships. We might even begin to believe that we can live life alone. But God invites us to find safe, loving people we can connect with, gain strength from, and experience support when circumstances feel hard and uncertain. In this episode, Wholly Loved's Michelle Lazurek and Jennifer Slattery discuss the courage that can come when we know we're not alone.  (Scroll down for discussion/reflective questions.) Find Michelle: On her website Facebook Instagram Amazon Find Jennifer Slattery: On her website Instagram Facebook Amazon Discussion/Reflective Questions: What resonated with you most in this episode? What are some of the characteristics of healthy relationships? How would you describe "interdependency"? When do you tend to feel you most need the support of others? Who, in addition to God, do you most tend to turn to when you feel overwhelmed or frightened? How can (or has) leaning on others during difficulties help (or helped) increase your strength during stressful times? How can our living deeply connected with others help us experience God's love on a deeper level? What is one action step God might be asking you to take having listened to this episode?  See omnystudio.com/listener for privacy information.