(Taken and adapted from a previous Your Daily Bible Verse podcast episode.)
I often tell my team, If we're in God's pocket, nothing else matters. And if we're not in God's pocket, nothing else matters. In other words, we want to be squarely, unwaveringly, in the center of God's will, on the path He has determined for us.
In Proverbs 4:25-26, we read, Let your eyes look straight ahead;
fix your gaze directly before you.
Give careful thought to the paths for your feet
and be steadfast in all your ways.
Fix our gaze on whatever it is He's assigned.
If we've been called to parent, may we parent well, with determination and focus, refusing to allow life's petty inconveniences or empty promises to distract us. If it's to lead a team at work, may we do so as a deeply loved and empowered child of God, His ambassador. If we're called to serve the needy or homeless or maybe at risk youth, may we continually be led not by pride or selfishness but the love of Christ.
And so we fix our eyes, because we will face numerous distractions, externally and internally. Fears that will make us doubt that God's path truly is good. Pride that will deceive us into believing that we can forge our own way. Selfishness that will fill our hearts with lies, making us believe that life and soul-deep joy comes through grasping and striving and gaining rather than living deeply connected to Christ. 
This reminds me of Hebrews 12:2, which tells us to focus, unwaveringly, on Jesus, the pioneer and perfecter of our faith. This means we keep Him in the center of our mind, seeking His help and His guidance throughout the day. Because we don't always know where to walk, do we? But He does. He's already marked out our path, knows where the potholes and deceptive detours lie, when we'll need to prepare for a steep and grueling climb. The word our Bibles translate as pioneer or author can also mean captain or chief leader, so we follow Christ's lead, however He leads. 
Sometimes He leads us with a gentle nudge from His Spirit, sometimes with a truth from Scripture. And sometimes with that deep understanding of who He is. Meaning, the more we come to know God, through Bible reading and simply doing life with Him, the more we recognize ways in which He would and wouldn't direct us.
To put it simply, we're best able to follow God's lead when we know God's heart.
God's heart for the world, including all the people you and I interact with each day, but also God's heart for us. It's easier to follow the One we trust, right? When we know they're good and always have our best in mind, and that their wisdom is greater than ours.
Oh, the danger of thinking we know best which way to go! Scripture, history, and for most of us, personal experience demonstrates that our plans apart from Christ lead only to destruction and death. Death of relationships. Of dreams. Of opportunities. But following Christ leads to life and increased joy. Always.
And so, when our journey feels tough and our feet begin to slip, we keep stepping toward Jesus, the One who longs to see us thrive.
Author Steve Carter once wrote that he keeps a compass in his pocket, to help him remain focused on his true north, God. We all need those tangible reminders, especially when the world is pulling our eyes in a thousand different directions. To please others, to maybe appease our boss by cutting corners. To chase after numbers rather than personal integrity.
We're better able to stand strong, when we determine where we will and won't step before the temptation or difficulty hits. We focus on what's ahead, that next step, yes, but it's so much more than that. We also focus on all God's promises–His perfecting of our souls, how, through this journey, He's making us whole, and the hope of heaven, where all our pain and struggle will be eradicated for good.
And finally, we make level paths for our feet and take only ways that are firm. This means we think about where we're going. If we take that step, and then the next, where might we land?
Are we heading the direction God wants us to walk? Are we taking steps of faith or fear? If fear, we are likely trusting in ourselves, and I don't know about you, but I'm highly aware of how my "wisdom" rates against God's. I'd much rather follow the brilliance of my Creator than the whims of my emotions or the pull of my temporary desires.
And so, I want to remind myself to pause, contemplate, and align my steps with God's good, pleasing and perfect will, trusting so long as I keep my gaze fixed on Jesus and live as He leads, He will direct our steps.
Let's talk about this! When do you find it most challenging to follow God? What helps you to trust in His guidance more fully?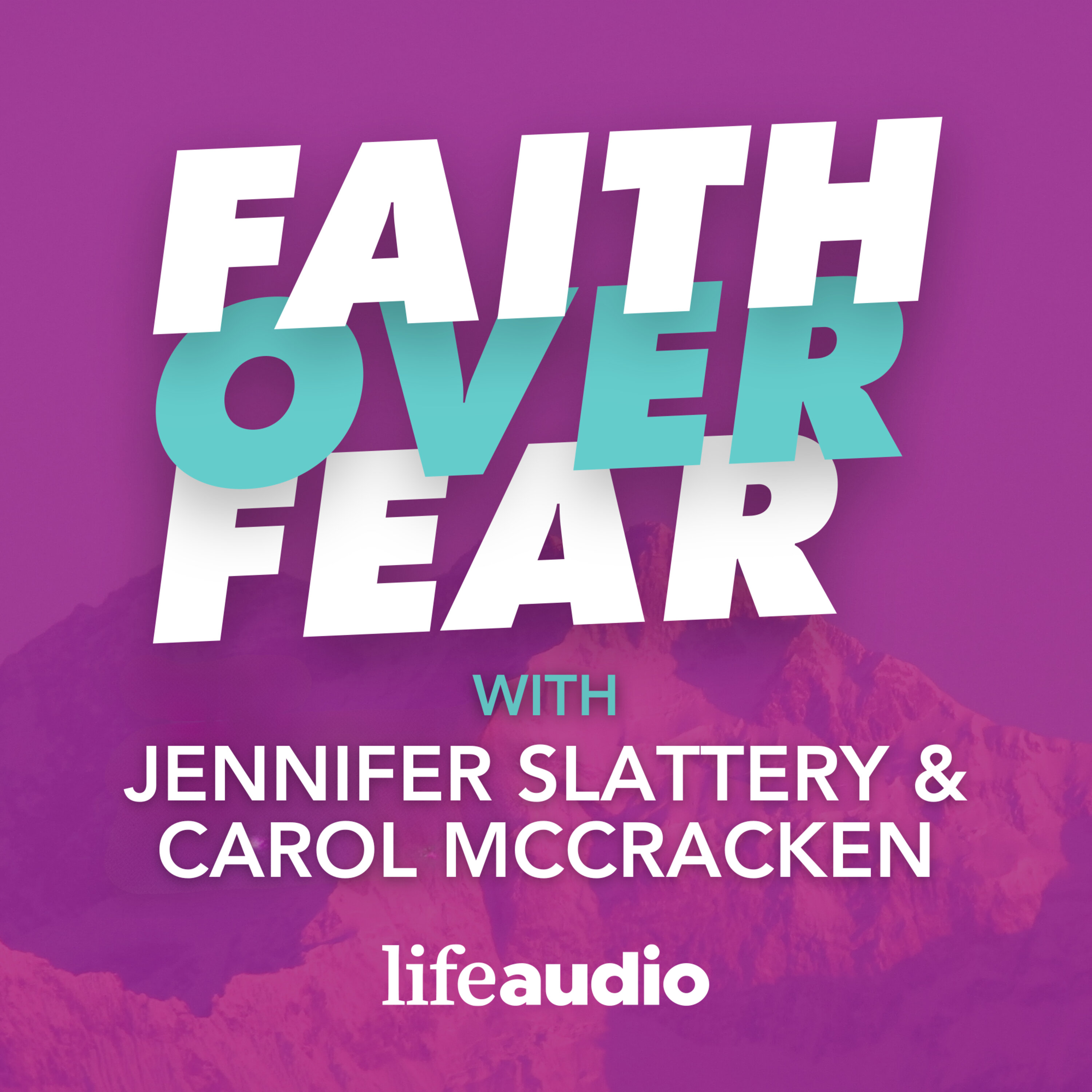 The Courage That Comes When We Know We're Not Alone
–
Faith Over Fear
Our world has become increasingly disconnected, where independence is often emphasized. This, and the past wounding that comes from engaging with imperfect people living in a broken world, can make it challenging to build deep, interconnected and interdependent relationships. We might even begin to believe that we can live life alone. But God invites us to find safe, loving people we can connect with, gain strength from, and experience support when circumstances feel hard and uncertain. In this episode, Wholly Loved's Michelle Lazurek and Jennifer Slattery discuss the courage that can come when we know we're not alone.  (Scroll down for discussion/reflective questions.) Find Michelle: On her website Facebook Instagram Amazon Find Jennifer Slattery: On her website Instagram Facebook Amazon Discussion/Reflective Questions: What resonated with you most in this episode? What are some of the characteristics of healthy relationships? How would you describe "interdependency"? When do you tend to feel you most need the support of others? Who, in addition to God, do you most tend to turn to when you feel overwhelmed or frightened? How can (or has) leaning on others during difficulties help (or helped) increase your strength during stressful times? How can our living deeply connected with others help us experience God's love on a deeper level? What is one action step God might be asking you to take having listened to this episode?  See omnystudio.com/listener for privacy information.