Is our culture creating the "walk-away kind"? Granted, relationships have always been tough—to form and to keep, and sometimes we do need to sever unhealthy ties, especially if a particular person routinely steals our joy, effectiveness, and peace. But with all of the "toxic people" graphics I've seen in my social media feed the past few years, I worry we've learned to label every unpleasant interaction with imperfect people as poisonous. That we've found ways to justify remaining planted within our comfort zones surrounded by those who tell us what we want to hear.    
The other day, a friend shared recent interactions with her adult daughter. The two had issues to work through, false perceptions to correct, and misunderstandings to clear up. Initially, both parties appeared interested in seeking resolution and health, until my friend began setting boundaries and speaking truth regarding past issues. Having read the texts, I knew she'd chosen her words carefully and presented them with gentleness and love. In essence, she was inviting her daughter into something beautiful and whole. But to reach that place, they both needed the courage to be honest with themselves and with one another.
The latter comes much easier, doesn't it? Admitting we're broken and a bit of a mess, however, tends to prick some of our deepest insecurities and fears, primarily because few of us truly understand how to live anchored in grace. Unfortunately, most of us have had way too much experience with the converse. Living in our profoundly broken world among profoundly broken people, we've grown accustomed to others cutting us off, rather than inviting us close, when we fail to meet their expectations. This is especially true for those, like my friend's daughter, who don't know Jesus.
This should not, however, be true of you and I. Because here's the thing—if responding to others with Christ-like love came easily, such interactions wouldn't leave our watching world confounded. Yet, Jesus, the One who laid His life down so you and I might live, stated without any disclaimers, that others would know us by our love. True, healthy, honest, and growing love.
The type that takes work, humility, incredible bravery, and perseverance.
In Acts 2:1, the Bible says the first century Christ followers "devoted themselves to the apostles' teaching and to fellowship, to the breaking of bread and to prayer" (NIV).
This passage may read familiar to you. It did to me, only this morning one word I'd previously skimmed over grabbed my attention. These men and women devoted themselves to one another and growing in Christ. Theirs weren't casual interactions they engaged in when convenient or conversations felt comfortable. They remained steadfast and diligent, persevering with "intense effort" and at times "despite difficulty."
No doubt because there were many times when it would've been much easier to walk away. Just as it will be for me and you.
We will often find it easier to:
Self-protect and isolate than to deepen our relationships and risk getting hurt.
Feed our pride than to cultivate the humility necessary to break down barriers, resolve conflicts, and heal hurts.
Hide behind our well-rehearsed, cheery Sunday morning smiles and slogans than to allow others to see our imperfections.
Attack rather than receive, defend rather than hear, and isolate rather than grow.
But none of those behaviors will bring the relationship depth our souls crave. To the contrary. When we choose to live like the world, we tend to find ourselves in the same lonely and fearful places into which everyone else has fallen. We begin to experience the "beyond-expectations" life Christ promised, however, when we push past the fears and sinful tendencies that keep us in bondage to boldly seek Jesus, His people, and His ways.
Let's talk about this. When have you experienced determined, steadfast love? To whom might God be calling you to show that type of love? Share your thoughts with us in the comments below, because we can all encourage and learn from one another.
And make sure to connect with me on Facebook, Instagram, and Amazon.
I also encourage you to check out the latest Faith Over Fear episode: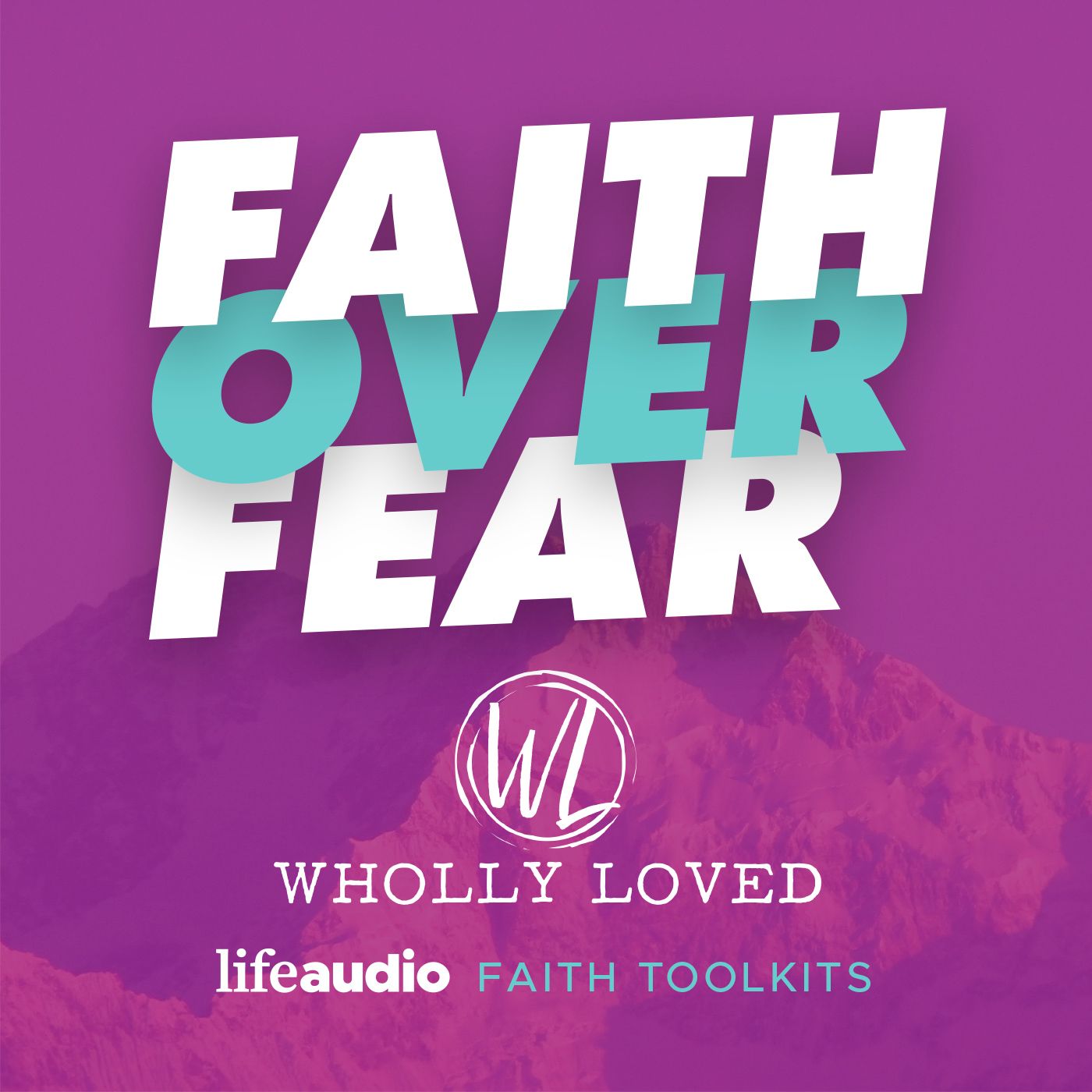 God's Promise to Place The Lonely in Families – Ep. 104
–
Faith Over Fear
Sadly, we live in an increasingly disconnected culture where many people are forced to endure the pain of loneliness. Others, perhaps having felt isolated in the past, have developed a strong fear of loneliness. Still others, due to previous wounds, have come to expect rejection and, out of fear of future hurt, remain in emotional hiding. If any of these scenarios resonate with you, be encouraged: God planted the need for connection deep within the human heart, which means He doesn't want us to live disconnected and He invites us to trust Him to lead us to those with whom we can feel seen, known, and loved. Find the Ephesians Bible Reading plan at:
https://my.bible.com/reading-plans/25255Find
Wholly Loved at:
https://www.WhollyLoved.comFind
out about Wholly Loved's small groups at:
https://whollyloved.com/resources/online-studies/Find
Wholly Loved Ministries at:WhollyLoved.comJoin the private Faith Over Fear Facebook Group:
https://www.facebook.com/groups/442736966614671Join
the Private Wholly Loved Community Group (also on Facebook):
https://www.facebook.com/groups/443325386241769Group
Discussion Questions:1. When have you felt unknown and unseen? 2. Consider your typical interactions. Do you tend to feel rejected or accepted? If you feel rejected, how have past hurts impacted this, if at all?3. When have you felt seen and known? 4. How does it feel to know that God cares about your relationships and doesn't want you to feel alone? 5. If you struggle with loneliness, are there places you can go or clubs you can join in order to build connections? If so, where?6. How would you describe the health of your faith community?7. If you cannot go to people, how can you use technology in order to connect with others? 8. What are some truths you can remind yourself of the next time you feel unvalued and unseen?