This holiday season, I invite you to look at the Christmas story through, perhaps, a difference lens—not just of all God did in giving us the gift of His Son—the promise of salvation, the prophesies fulfilled, the abiding presence of God for all who would believe.
All of those eternally glorious treasures came wrapped in that baby birthed by a poor yet faithful couple so long ago, and I praise God for that. But this story, told year after year and generation after generation, is more than a promise fulfilled and eternal hope proclaimed, as miraculous and glorious as those treasures are.
It's also something of a hug for the outcast, the one who doesn't feel good enough. It's an invitation for all who feel rejected and insufficient. Through this precious child, God reaches out to everyone who's ever believed the lie that they're not good enough. Not smart, wealthy, prestigious enough, "righteous" enough.
All those who went to church seeking a Savior but encountered dress-code enforcers and rule-followers instead, and, feeling out of place, like they didn't belong, sat in the back pew wondering if this Messiah, this King, could possibly see you.
I've been there. I've been the woman sitting at the back of the church who felt like she didn't belong. And that's why I love that God chose shepherds, a group of outcasts in their day, to proclaim His Son's birth.
Luke 2:8-14 says,
8 That night there were shepherds staying in the fields nearby, guarding their flocks of sheep. 9 Suddenly, an angel of the Lord appeared among them, and the radiance of the Lord's glory surrounded them. They were terrified, 10 but the angel reassured them. "Don't be afraid!" he said. "I bring you good news that will bring great joy to all people. 11 The Savior—yes, the Messiah, the Lord—has been born today in Bethlehem, the city of David! 12 And you will recognize him by this sign: You will find a baby wrapped snugly in strips of cloth, lying in a manger."
13 Suddenly, the angel was joined by a vast host of others—the armies of heaven—praising God and saying,
14 "Glory to God in highest heaven,
and peace on earth to those with whom God is pleased."
Can you imagine what that must've felt like to those shepherds? There they were, minding their sheep, when an angel of God appeared to them, and the Lord's glory surrounded them. This was a big deal, for a few reasons.
First, according to commentaries, shepherds were considered unreliable social outcasts, who, in the Talmud, weren't allowed to act as witnesses in courts of law. According to theologian Warren Wiersbe, their work made them ceremonially unclean and kept them from the Temple, the center of Jewish life, for weeks at a time so that they couldn't be "made clean." In other words, they were considered "those types of people," those you wouldn't invite over to dinner or want to be seen with.
And yet, by God's design, they were the first to hear of our Savior's birth.
Scripture also tells us God's glory surrounded them.
Also according to Wiersbe, this was the first time God's glory had appeared on earth in centuries. If you're familiar with God's interaction with the Israelites, you know what a special role His glory played in their history.
It was God's glory, visible in a pillar of cloud, that stood between them and a pursuing army when they were fleeing Egypt. God's glory, once again visible in that same pillar of cloud by day, and a pillar of fire by night, led them, day after day, as they headed toward the land long promised them. When God gave Moses the 10 commandments, Scripture says His glory and brilliance rested on the mountain, and it looked like a consuming fire. Later, we learn God's glory filled the Temple so completely, the priests couldn't enter in.
God's glory was His power and His presence, a miraculous display that left the Israelites in awe and assured them that the God of creation was with them. But then, because of their sin, God's glory departed, and oh, the darkness that followed.
Until on that first quiet Christmas, when God once again appeared, not to kings or to priests or even devout prophets, but to dirty and unkempt shepherds who were quietly tending their sheep.
In this, God made clear that His grace, His presence, His invitation and love, is
meant for you and me. We don't have to clean ourselves up or make ourselves presentable to get to God. In Christ, He came to us.
This Christmas, whether surrounded by family and friends or quietly celebrating alone, may you remember that Christ reached down for you as well. May you sit in His glory this Christmas as you learn to live wholly loved.
How does it feel to know Creator God reached down to you?
If you're struggling with grief and anxiety this holiday season, I encourage you to listen to our next Faith Over Fear podcast episode titled Finding Peace This Covid-19 Christmas. You can listen here: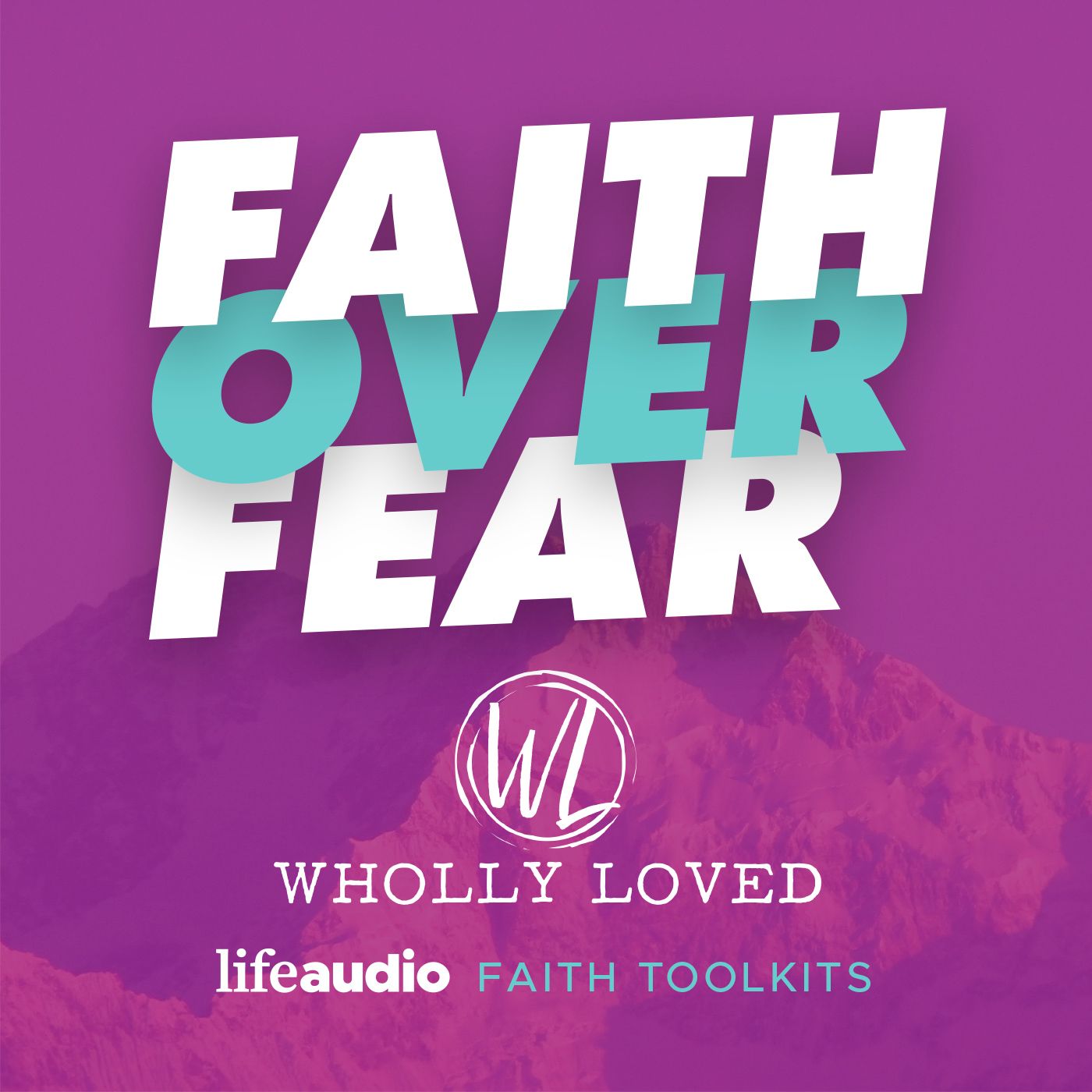 Trusting God's Promise to Provide – Ep. 105
–
Faith Over Fear
When we think of God's promise to provide for us, we often think in terms of physical things like food, clothing, and shelter. But if we search the Bible, we find that He promises us other things as well, things like rest and peace and guidance. When it feels like our needs aren't being met, we can be still, look around us, and find that God is present and providing, even when it feels like nothing is going the way we think it should. Find Jodie:
https://jodiebailey.com/
http://whollyloved.com/meet-the-team
Find Wholly Loved, at:
https://www.WhollyLoved.com
Find Wholly Loved Ministries at:WhollyLoved.com Join the private Faith Over Fear Facebook Group:
https://www.facebook.com/groups/442736966614671
Join the Private Wholly Loved Community Group (also on Facebook):
https://www.facebook.com/groups/443325386241769
Group Discussion Questions: 1. What resonated with you most in today's episode?2. How have you seen God meet a need in a way you expected?3. How have you seen God meet a need in a way you DIDN'T expect?4. Why is it important not to gauge God's presence or faithfulness on how we feel?5. What is a way you can remind yourself that God provides for you?6. If you are walking through a "lean" season, stop a moment and look around. What is a way that God is providing for you, one that you may not realize is Him at first?7. How can you meet a need in someone else's life, no matter how small?8. Where are unexpected places that you see community building in your life?