We pray differently when we recognize God as our Father. Not in a figurative, authority figure sense or as a harsh rule enforcer, but as the benevolent, attentive, dare I even say doting all-powerful Dad that He is. When we don't understand or fully embrace those truths, we tend to approach God hesitantly. Maybe even apologetically. We say things like, "I know others are dealing with so much worse, but could You please …" Or, "I hate to bother You with this, Lord …"
I don't think my daughter has ever approached a conversation with me or my husband with such disclaimers. I have, however, witnessed this hesitation in youth our family has taken in over the years. Kids who come from rough places and who've developed a distorted view of the parent-child relationship, and ultimately, a skewed understanding of love. Of themselves as well.
Past hurts and abandonments, often by the very people who were supposed to keep them safe, tainted their perspectives. They struggled to recognize, understand, and fully accept their worth. As a result, if they sought my help, or my ear, at all, they did so timidly, entering my room or office with eyes downcast, as if their very presence irritated me.
The opposite is true. When they approached me with confidence, with honest and unfiltered requests, I didn't find them rude or bothersome. I was filled with joy because their actions revealed trust—of me and my love. I knew they'd begun to see themselves less as a tenant or guest and more like a beloved child. That's when the depth of relationship my heart desired was both built and revealed.
If you're a parent, you can probably understand what I mean. Maybe you're smiling at a memory of your son or daughter running into your bedroom, begging for a pony or something else you had no intention of granting. Or asking for protection from monsters you knew don't exist. I doubt their pleas irritated you. In fact, you probably came to expect this. You expected them to ask for the big things and the small, the things you loved to grant and those you lovingly withheld. That was your role—to decide what requests to fulfill or deny, just as it was their proper place to ask.
Jesus offered us, His beloved, this same invitation when He said, "Ask and it will be given to you; seek and you will find; knock and the door will be opened to you" (Matthew 7:7, NIV). He then shared an analogy intended to deepen our understanding of our Heavenly Father at His core and who we are to Him.
"Which of you, if your son asks for bread, will give him a stone?" Jesus said. "Or if he asks for a fish, will give him a snake? If you, then, though you are evil, know how to give good gifts to your children, how much more will your Father in heaven give good gifts to those who ask Him!" (Matthew 7:9-10, NIV).
If we interpret Christ's words as a promise to grant all of our desires, we'll become disappointed and disillusioned. If we receive His words as the caring invitation they are, however, our confidence in Him and His heart for us grows—regardless of His response.
He truly is a good, loving, faithful, and attentive Father always focused on our best. His heart is for us always, and He longs to grant us not just good things, as Jesus so clearly proclaimed, but full access to Himself as our Savior, our Creator, and as our Dad. That doesn't mean He wants us to embrace a flippant and entitled attitude. That's not relationship; that's not love. But He does want us to come. To come often, to come easily, and to come with the boldness of someone who knows they are indeed wholly, eternally, and oh, so deeply loved.
Pause to consider your common approach to prayer. Do you proceed to God's throne with the confidence of a child of God and heir of grace (Hebrews 4:16) or with the timidity of a tenant?
What might God need to do within your heart to help you more readily and authentically draw closer to Him?
For those following the chronological Bible reading plan, today's post focused on day one's reading.
If you missed the Beautiful Mess Mother-Daughter event, fun news! You and your loved ones can still enjoy the content. Find out more HERE.
Before you go, I invite you to listen to the latest Faith Over Fear podcast.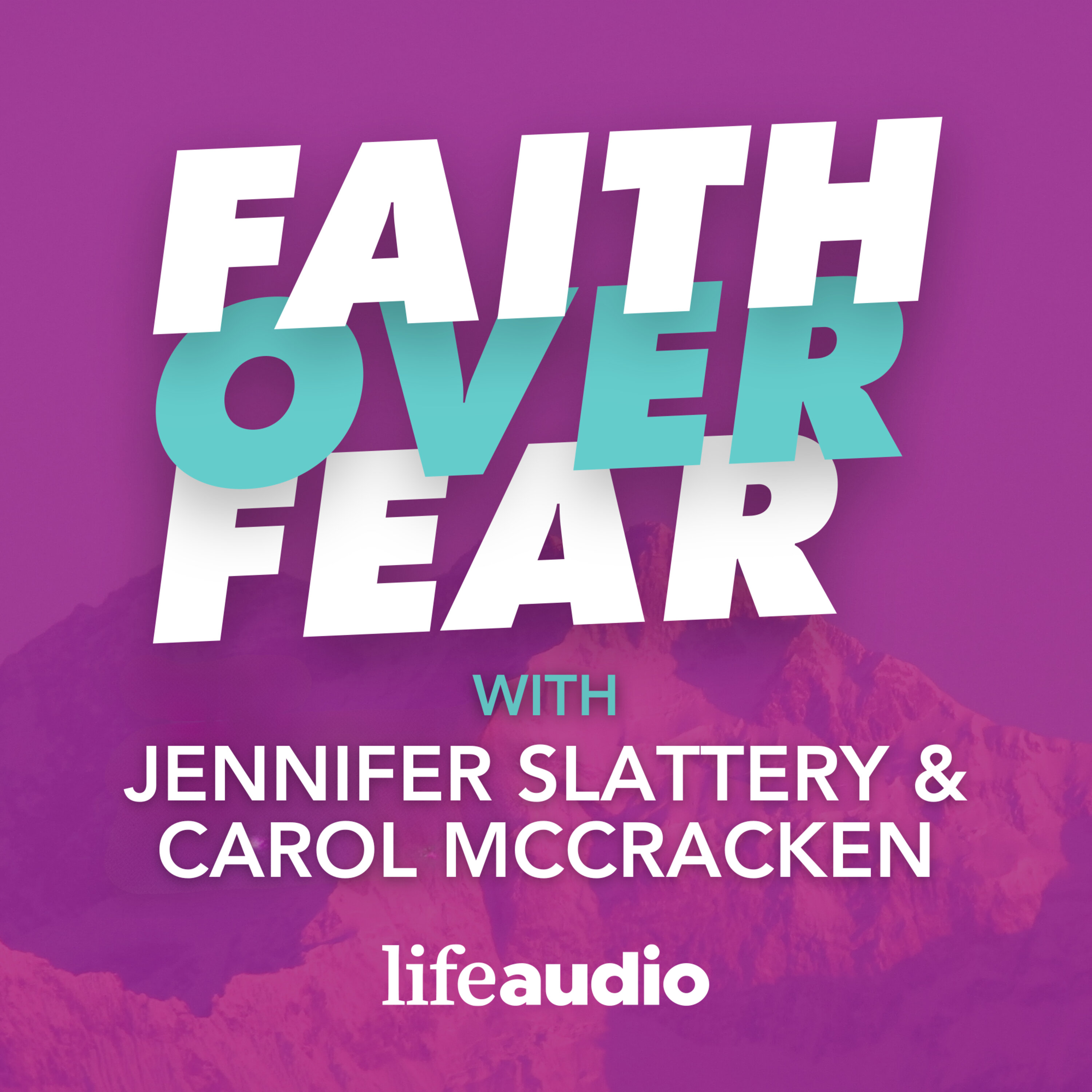 When Blessings Bring Uncertainty (Genesis 21)
–
Faith Over Fear
Even blessings bring change, and change can bring difficulties and uncertainty. Facing the unknown, we may find ourselves slipping toward increased anxiety and fear. In those moments, will we turn to ourselves, feed our fears and doubts with what if scenarios, or hold tight to Christ and His promises?  (Scroll down for discussion/reflective questions.) Have you ever received a blessing from God that didn't quite look like you thought it would?  What happened? How did you handle the situation? How can you comfort someone whose life is not going the way they thought it would? Can you think of a hard time in your life when, looking back, you can see how God moved?  How can you find blessings in the hard times of your life? When you have to make a hard decision like Abraham did with Ishmael, how can you make sure you're following God's will? How does God's grace provide a path for redemption in the face of our own mistakes? What are the consequences of choosing fear instead of faith when it comes to trusting in God's plan? Find Jodie Bailey: On her website On Facebook On Instagram Find Kelly Campbell: WhollyLoved.com Find Wholly Loved: On their website Join the private Faith Over Fear Facebook Group  Join the Private Wholly Loved Community Facebook GroupSee omnystudio.com/listener for privacy information.