(This post first published in 2020.)
Writers experience a great number of rejections, and some of those can be pretty harsh. Though I know to expect these "no thank yous," seeing them stream through my inbox can leave me stunned. If I'm not careful, I can begin to question my abilities, my calling, and really, myself. We do that, don't we? We own every negative experience, holding each one as proof that we're somehow insufficient or defective.
A while back, after receiving numerous declines in a row, I shared my disappointment with my daughter. "But you've also received a lot of acceptances," she said. I know she meant to encourage me, and for a moment, it did, but I knew my assurance needed to go much deeper. My confidence and value can't be based on such transient standards as
temporary wins and losses. To rise above my fears, I must anchor myself, immovable, in the One who knows me, loves me, sees me, goes before me, has a plan for me, and remains with and in me.
A while back, God reminded me of this truth during a rather discouraging time. For about a year, it had felt as if I'd been turned down for every opportunity I pursued, even those I felt certain had been God led. The first rejection didn't phase me too much. The second stung, but I determined to keep moving. By the third and fourth experience, however, lies I'd thought I'd long buried began to reemerge, assaulting my weakening heart, "You're unwanted. You're not good enough. Insufficient."
Those lies can be really hard to silence sometimes, can't they? They'd long held me captive, and normally would've plunged me into an all-day, if not longer, gloom. But not this time. As I sat there, initially feeding all those deceptive and toxic thoughts, I sensed God's whisper, urging me to turn to truth, my most powerful weapon against all fear, fear of rejection included. And so I did.
Bible opened to Ephesians 1, I began to read. More than that, I soaked in every word, claiming each as my own. Through that passage, God spoke so clearly, reminding me of who I was. Though I felt rejected and discarded, insufficient, the Bible promised that was far from reality. Instead, I was and am God's holy child (v. 1), blessed with every spiritual blessing (v. 3) chosen (v. 4) loved and adopted (v. 5), redeemed and lavished in grace.
But here's my favorite verse: "In Him we were also chosen, having been predestined according to the plan of Him who works out everything in conformity with the purpose of His will" (v. 11).
God, my Creator and redeemer, the One who promised to perfect that which concerns me (Ps. 138:8), works all things, my life included, according to His will. Therefore, when opportunities don't arise or are denied, when others don't appreciate my skills or my gifts, that doesn't mean I'm insufficient or rejected. Rather, it indicates God has something else in mind. He'll show me precisely what that something is, in His way and His timing.
Because He loves me.
What's more, I can trust Him. I can trust His heart, His wisdom, His power, and His plan. And in the waiting, I can choose to receive the love and grace, the acceptance and equipping, He's lavished freely upon me through His Son.
I am far from insufficient. So are you. We are loved, redeemed, empowered, and called children of Christ destined for impact.
Additional resources:
Overcoming Fear of Rejection (video presentation, by Jennifer Slattery)
Learning to Shake of Rejection to Live in Freedom
If you struggle with fear of rejection and other fears, make sure to join the Faith Over Fear private Facebook group. You can find it HERE. You can find additional faith-building resources HERE. I also encourage you to listen to the latest Faith Over Fear podcast episode on breaking free from people pleasing. Find it Here or wherever you access podcast content.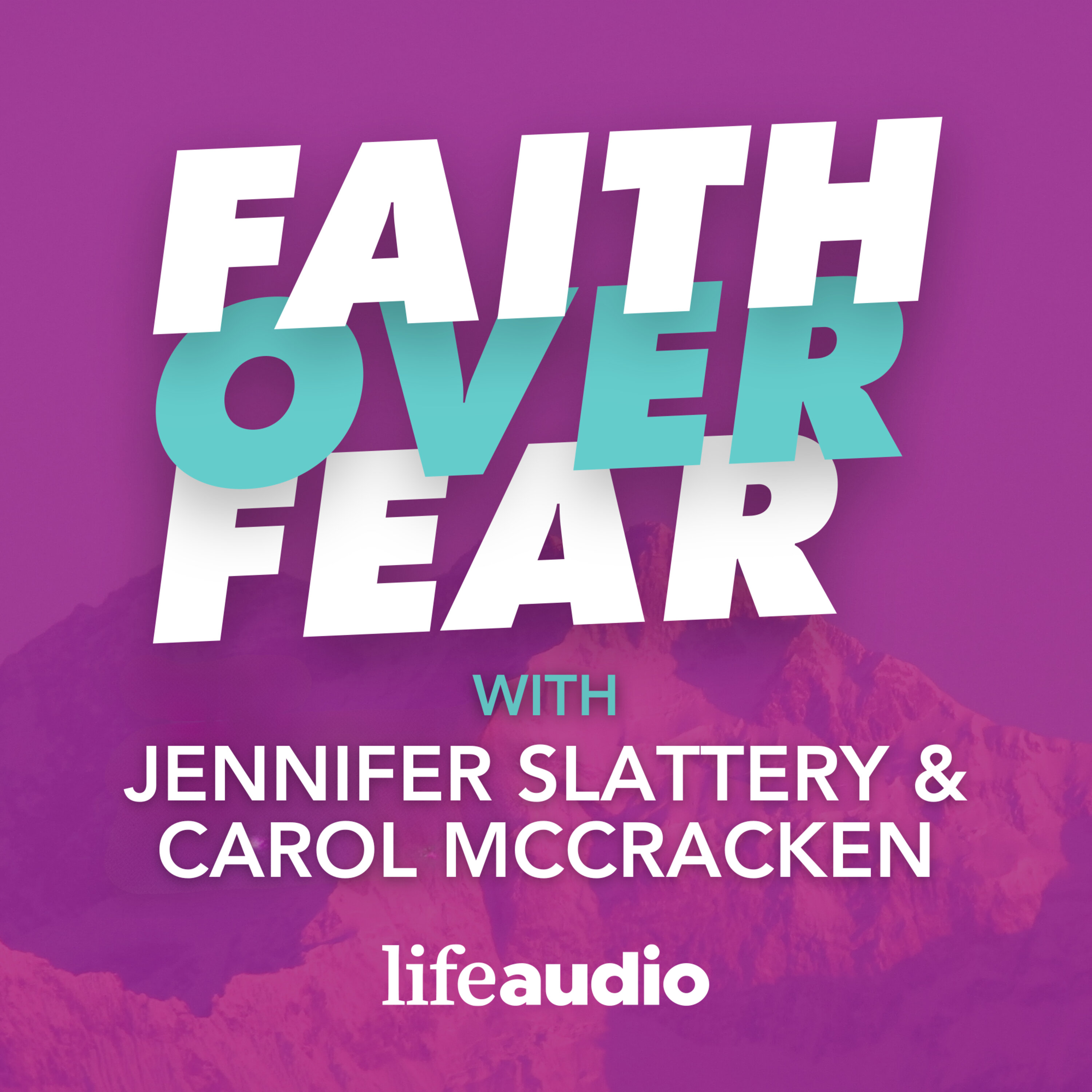 When Blessings Bring Uncertainty (Genesis 21)
–
Faith Over Fear
Even blessings bring change, and change can bring difficulties and uncertainty. Facing the unknown, we may find ourselves slipping toward increased anxiety and fear. In those moments, will we turn to ourselves, feed our fears and doubts with what if scenarios, or hold tight to Christ and His promises?  (Scroll down for discussion/reflective questions.) Have you ever received a blessing from God that didn't quite look like you thought it would?  What happened? How did you handle the situation? How can you comfort someone whose life is not going the way they thought it would? Can you think of a hard time in your life when, looking back, you can see how God moved?  How can you find blessings in the hard times of your life? When you have to make a hard decision like Abraham did with Ishmael, how can you make sure you're following God's will? How does God's grace provide a path for redemption in the face of our own mistakes? What are the consequences of choosing fear instead of faith when it comes to trusting in God's plan? Find Jodie Bailey: On her website On Facebook On Instagram Find Kelly Campbell: WhollyLoved.com Find Wholly Loved: On their website Join the private Faith Over Fear Facebook Group  Join the Private Wholly Loved Community Facebook GroupSee omnystudio.com/listener for privacy information.