Relationships can lead to great joy and fulfillment, but they can also trigger significant anxiety and pain. While God can, and often does, bring healing, restoration, and wholeness to some of our most challenging relationships, sadly, some connections remain fractured.
This often leaves us wrestling with difficult and confusing questions like, how do we love others well, in a godly and healthy way, without inviting continual injury? How can we protect our hearts from what is harmful while nourishing it with everything life giving and true? How do we grieve well, without bitterness, and while holding tightly to hope?
Or perhaps to phrase it differently, how do we experience the victorious, thriving life Christ promised in every situation? Without allowing other people's behavior to negatively affect ours?
Is this even possible?
These were some of the questions I addressed last weekend when I spoke to a group of women in Rockford, Michigan. While there, I heard stories of deep mother-daughter wounds. Of seemingly irreparably broken friendships. And listening, I recalled the hurt others had shared withe me shortly before. Of challenging marriages and shattered trust. And on occasion, of situations where women realized, despite their longing for reconciliation, wisdom required distance. And in every instance, I heard sorrow expressed.
I could relate. I imagine you can, too. We've all suffered the effects of living in a sin-tainted world that is far from what God intended; far from the joyful paradise for which we're destined.
We are all living somewhere within the messy middle, and that hurts. But that doesn't mean we can't receive joy and peace amidst the storm. While I'm still on this journey of becoming and receiving, God has and is teaching me some things regarding how to thrive, even while my soul aches.
I'm learning to give myself space to mourn, and to recognize the holy thread woven through my grief. God created us to give and receive love, without fear or injury. To crave emotional intimacy and healthy connection. That is what we're destined for, and therefore the states for which we'll always long.
But God's showed me that I also must always grieve with hope, keeping my heart open to the possibility that, one day, things might change. This is and may always feel hard—finding a way to accept what is without hardening myself against potential miracles to come. Even if that means my heart remains a little bruised.
In the meantime, I seek God's perspective—of my hurts, the other person, and the situation—recognizing my perspective is limited, tainted by scars previously incurred, including past interactions with the individual, and often deceived. Once He's corrected my view, or removed my plank, so to speak, I ask for His guidance on how to proceed. He usually only tells me my next couple steps, and that always involves resting in Him.
Receiving from Him.
Letting Him fill my soul—with Him. The God who knows me fully, loves me completely, and will never leave.
The God who says to each of us, "Though the mountains be shaken and the hills be removed, yet my unfailing love for you will not be shaken nor my covenant of peace be removed," says the Lord, who has compassion on you" (Isaiah 54:10, NIV).
Let's talk about this. How do you heal, nourish, and protect your heart when others wound it?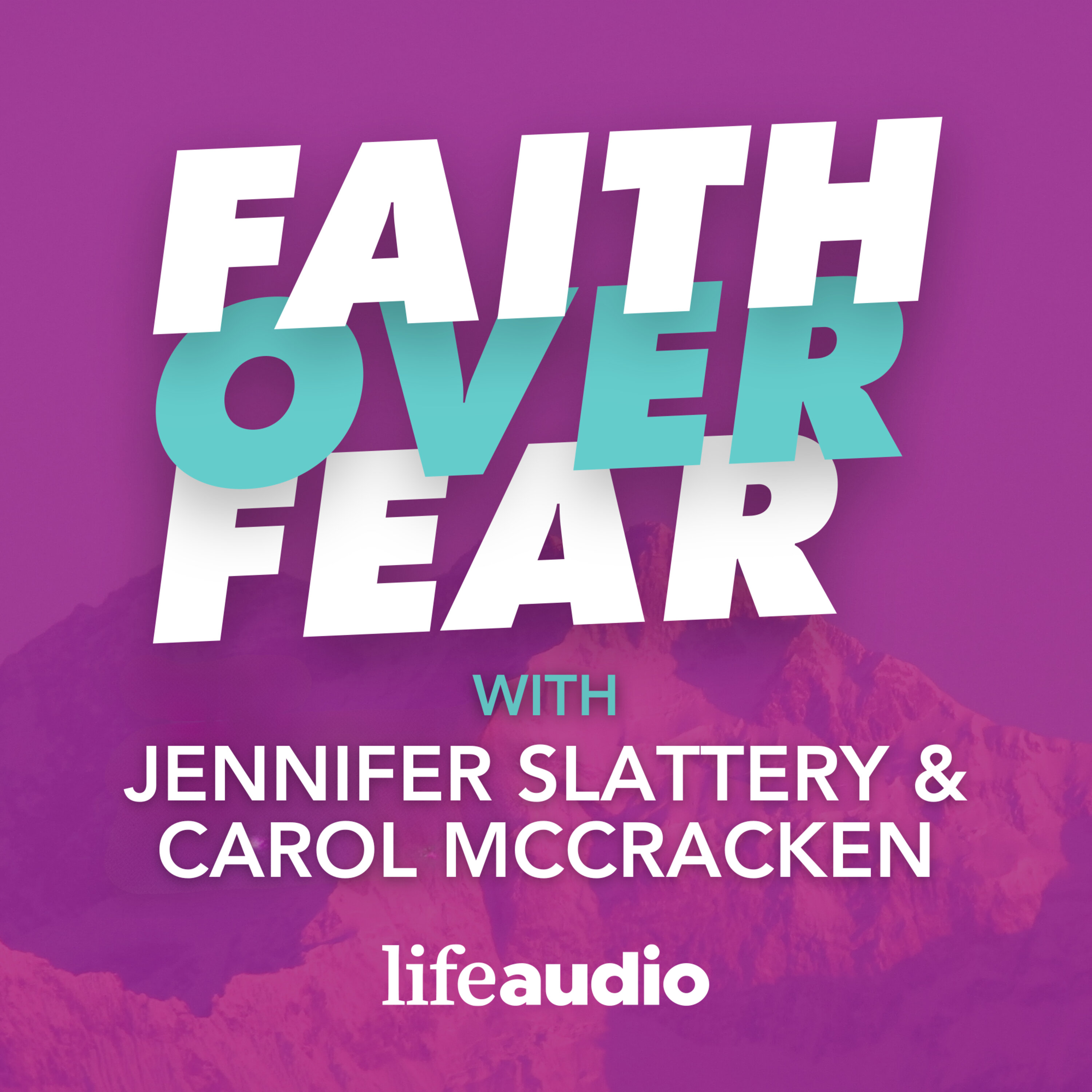 The Courage That Comes When We Know We're Not Alone
–
Faith Over Fear
Our world has become increasingly disconnected, where independence is often emphasized. This, and the past wounding that comes from engaging with imperfect people living in a broken world, can make it challenging to build deep, interconnected and interdependent relationships. We might even begin to believe that we can live life alone. But God invites us to find safe, loving people we can connect with, gain strength from, and experience support when circumstances feel hard and uncertain. In this episode, Wholly Loved's Michelle Lazurek and Jennifer Slattery discuss the courage that can come when we know we're not alone.  (Scroll down for discussion/reflective questions.) Find Michelle: On her website Facebook Instagram Amazon Find Jennifer Slattery: On her website Instagram Facebook Amazon Discussion/Reflective Questions: What resonated with you most in this episode? What are some of the characteristics of healthy relationships? How would you describe "interdependency"? When do you tend to feel you most need the support of others? Who, in addition to God, do you most tend to turn to when you feel overwhelmed or frightened? How can (or has) leaning on others during difficulties help (or helped) increase your strength during stressful times? How can our living deeply connected with others help us experience God's love on a deeper level? What is one action step God might be asking you to take having listened to this episode?  See omnystudio.com/listener for privacy information.